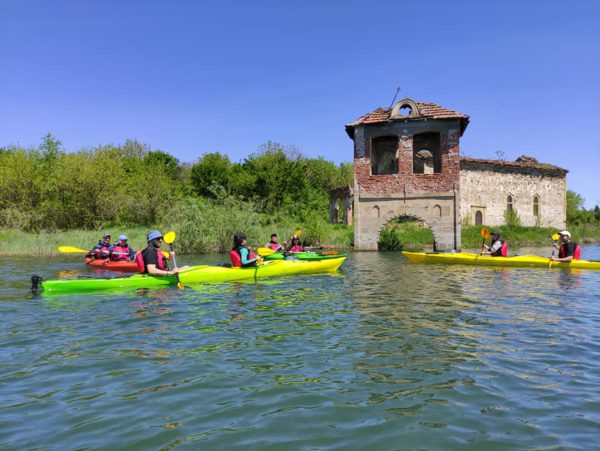 Join Xplore Wild for a guided tour in around Ogosta dam in Montana. Guides will lead you to an unforgettable experience to explore the beauties of the dam passing by a submerged church, an old graveyard and a mysterious tower.
Prior to departure, you'll receive basic paddling instruction, water safety information and be properly outfitted in a lifejacket and kayak. Cost is BGN 55 per person which includes guides on the water and all the kayaking equipment (kayak, paddle, and lifejacket). Some prior kayaking experience is helpful but not required to participate. Guides will provide on water support throughout the duration of the tour, which lasts approximately 6 hours.
Reservations and payment are required in advance as space is limited. For more information visit Xplore Wild.