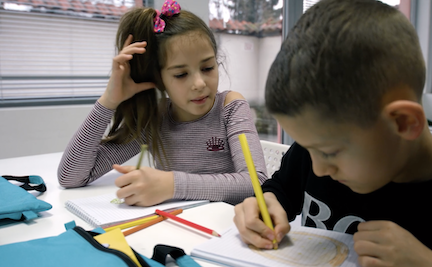 Маria Raduncheva taught English at schools for several years before she realized she was doing it all wrong. For the best results, kids should start learning as early as possible, and teaching should be interactive.
Seven years ago, ABC Language Center was born. The groups here are small to give every child individual attention and ample speaking opportunities. By the time Maria's students start school, they have a good level of English.
Maria realized how important technology was to kids' learning. But when she was starting out in 2012, she didn't have sufficient capital to buy everything she needed. So, she fashioned her own interactive board using a Nintendo gamepad, a YouTube tutorial, and a little creativity! (She now owns a professional interactive board.) Today, ABC Language Center also offers classes in programming for children.
This is her story:
Maria Raduncheva (School) from America For Bulgaria Foundation on Vimeo.