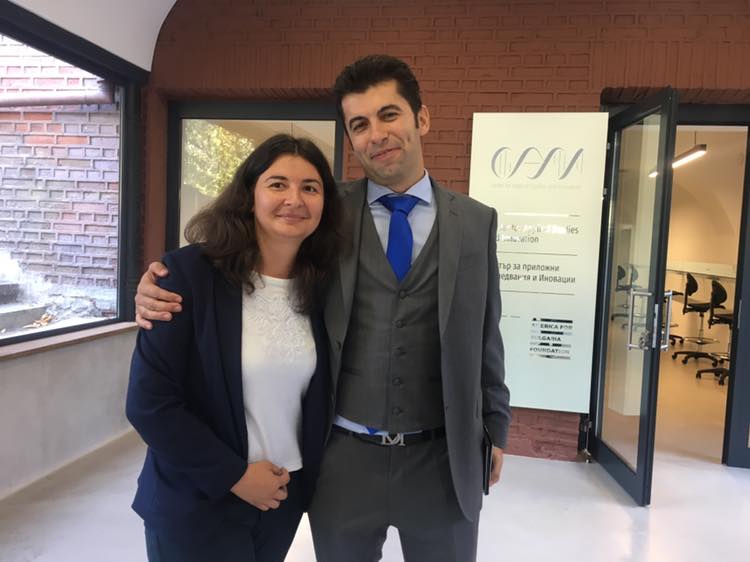 A Center for Applied Studies and Innovation (CASI) opened doors at Sofia University's Biology School today. The idea for the center belongs to Kiril Petkov, whose company ProViotic sells probiotics on four continents. The center became a reality thanks to a donation of 300,000 levs by the America for Bulgaria Foundation in addition to ProViotic's own investment and the partnership of Sofia University. 
The center will bring together master's and PhD students in medicine, biology, chemistry, physics, and pharmacy from various universities to work in teams on practical assignments. State-of-the-art laboratories, classrooms, meeting and co-working spaces, and career counseling will be available to students. The center will partner with the Biology and Chemistry Schools of Sofia University, Queen Joanna University Hospital, Harvard University Medical School, Pasteur Institute, and others. Its ambition is to become an incubator for innovation and enable science graduates to found their own innovative startups.
"The shared vision of the business community, the America for Bulgaria Foundation, and Sofia University to create a world-class facility for research, study, and innovation came together because of our long-term commitment to education and the development of a competitive private sector in Bulgaria. It is our expectation that CASI will be a hub of innovation, which will inspire young scientists to stay in Bulgaria and, in the not-so-distant future, make discoveries of global significance," said Nancy Schiller, president and CEO of the America for Bulgaria Foundation.