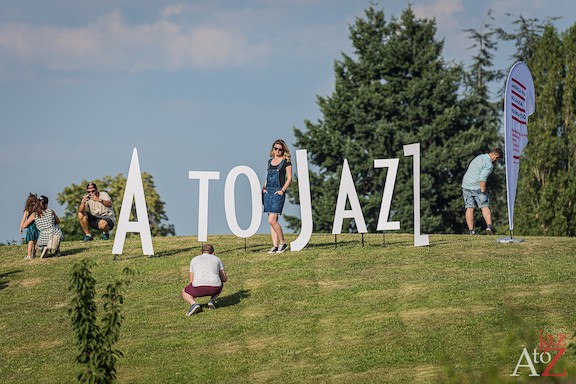 Jazz, this most American of musical genres, is proving enduringly popular with audiences in Bulgaria, drawing ever-bigger crowds to Sofia's South Park 2 each year. A whopping 35,000 people attended the ninth edition of A to JazZ, Bulgaria's largest festival for jazz music.
Turnout in 2019 far exceeded the festival organizers' estimates of 25,000, with some attendees traveling from as far away as the Black Sea coast and neighboring countries to attend the three-day event on July 5–7.
A to JazZ 2019 featured a stellar lineup of Bulgarian and international artists, including Grammy-winning child-prodigy Jacob Collier, the festival's closing act. Collier became a YouTube sensation in 2012, catching the attention of American singer and producer Quincy Jones. Collier sang, played, and produced everything for his 2016 album In My Room, and he did it all—you guessed right—in his childhood bedroom. The album won two Grammys and a Jazz FM Award.
The Grammy-nominated trumpeter and composer Christian Scott aTunde Adjuah was the opening headliner at A to JazZ 2019. Hailed as a harbinger of "a new era in jazz" by NPR and as "Jazz's young style God" by JazzTimes, Adjuah fuses elements of jazz, hip-hop, and alternative rock and is best known for his "whisper technique," resulting in a unique sound. Political and social issues feature prominently in his music.
Over the three-day festival, audiences also enjoyed performances by Preyah, Jazzybit, Koka Mass Jazz, Theodosii Spassov and his VЯRА Project, the Big Band of the National Academy of Music, Bodurov Trio, Ghost-Note, Dimitar Karamfilov's Ecology, Mey feat. Jcat, and Ritmos Negros.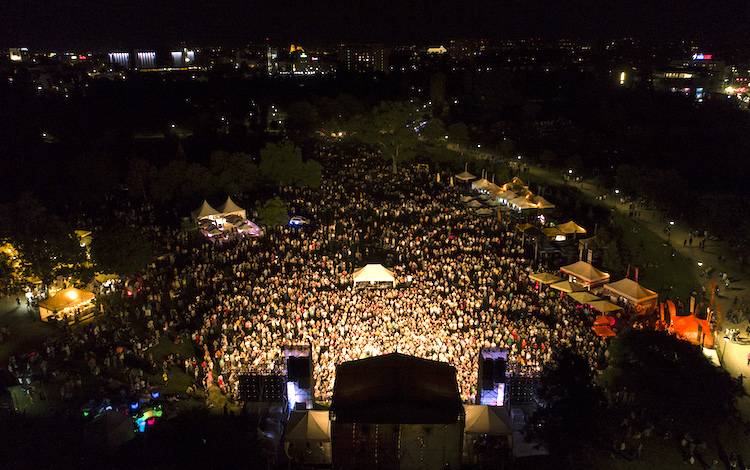 Launched in 2011 by a handful of devoted Louis Armstrong fans in Sofia with the support of the America for Bulgaria Foundation, A to JazZ quickly became one of the year's most anticipated music events. More than 180,000 people have attended the festival over the past nine years.
"We are grateful to the audience of A to JazZ for being a part of this magic with us. We are grateful that yet another year we are doing more together, that we are growing in quality and scope. Thank you for helping us leave the park impeccably clean! Thank you to those who support us! You are awesome!" said an emotional Peter Dimitrov, one of the festival's organizers.  
A to JazZ Festival is supported by ABF, Sofia Municipality, and the Bulgarian Ministry of Culture.
Photo credit drone: Mariyan Tashev 
For more photos from A to JazZ, visit the festival's Facebook page.