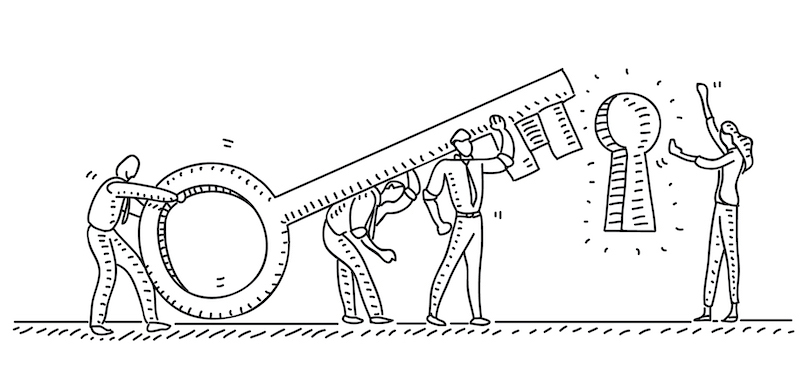 One conclusion from the COVID-19 outbreak in Bulgaria is that if society is to overcome crises like this one, business, civil society, and public institutions have to work together. The United against COVID-19 Emergency Response Fund showed one such partnership model. Established by the Bulgarian Donors' Forum, America for Bulgaria Foundation, US Embassy, and American Chamber of Commerce in Bulgaria, the fund united 44 corporate and individual donors raising over 1 million levs in support of stricken communities. The funds reached more than 700,000 people across Bulgaria thanks to the civic infrastructure in place—"the people from civil society organizations, community institutions, school and community boards with the right preparation and knowledge of the needs on the ground and the ways to get help for them," according to Krasimira Velichkova, the Bulgarian Donors' Forum's executive director. Municipalities' partnership was key, as they took on additional responsibilities and expanded the services they offer to meet emergency needs.
We spoke with Ms. Velichkova and Petar Ivanov, CEO of the American Chamber of Commerce in Bulgaria, about their experience with the fund and the role of public-private partnerships in managing crises in the future. Our conversation on the same subject with Silvia Georgieva, the executive director of the National Association of Municipalities in Bulgaria, can be found in the June 25 issue of the ABF newsletter.
America for Bulgaria Foundation (ABF): The coronavirus crisis shows that local problems are best solved through local structures, as they know their communities and needs best. How would you assess reactions in the first few months of the crisis?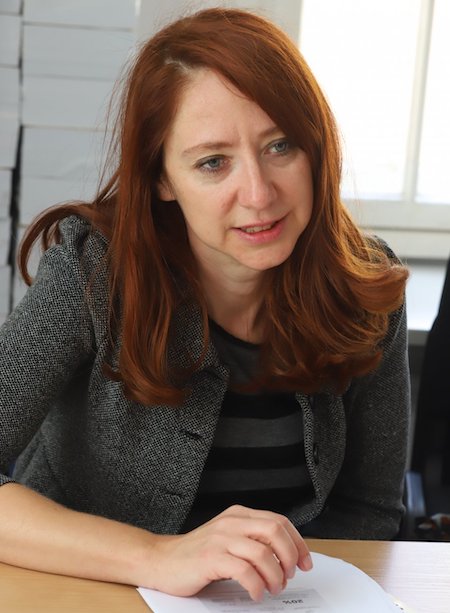 Krasimira Velichkova (K.V.): I do not feel comfortable giving assessments. What I can say with much more confidence is that if it hadn't been for local organizations—community centers, schools, municipalities, and hospitals themselves—our help, from food packages to medical equipment, wouldn't have reached recipients so quickly and thoroughly. The public often forgets this "civic infrastructure," but it is there. When I talk about "civic infrastructure," I mean the people from civil society organizations, community institutions, school and community boards with the right preparation and knowledge of the needs on the ground and the ways to get help for them. In addition, they know how to cooperate with municipalities and mayors' offices, which are also really important during the crisis. Let's not forget the volunteer groups and organizations that have developed and used emergency action procedures and protocols for years so that no one suffers undue risk. Donation and volunteering platforms such as DMS, platformata.bg, TimeHeroes.org, and others are also part of this infrastructure, and through them every individual can support emergency relief campaigns.
We rarely stop to think that this civic infrastructure hasn't appeared out of the blue: these individuals' activism, their willingness to get involved, has been nurtured in the family, has flourished in fertile local soil, and was supported by generous individuals so it can endure. It is my strong hope that the reaction of local structures will leave a clear mark in us and teach us how important they are and how vital it is that they receive the support necessary to evolve over time.
ABF: The United against COVID-19 Response Fund is one of the most comprehensive initiatives supporting local communities affected by the coronavirus in Bulgaria. What is the fund's greatest achievement in your opinion?
Petar Ivanov (P.I.): For us, the United against COVID-19 Fund is the epitome of the communal way of doing good. There are so many good things about it: the way the four organizations united around the idea; the procedures and transparency rules that were developed; the leadership approach; the involvement of so many corporate, nonprofit, and individual donors; and the regular communication.
Each one of us understood the importance and responsibility of the task. Many eyes were upon us, and we managed to show empathy for the cause, solidarity, efficiency, and a proactive attitude. I take the liberty to quote Bulgarian poet Ivan Vazov by way of describing what our four organizations achieved:
And people of every age, class, gender, profession
Took part in this undertaking.
The rich—with their money, the poor—with their labor,
The maidens—with their needles, the educated—with their brains.
I take this opportunity to thank, again and again, our members who contributed to raising this impressive sum. This result is something unheard of in AmCham's 25-year history. According to different estimates, between 70 and 80% of the funds were raised from AmCham members. But the important part here is the approach, the purity of intention, and the excellent relations between those involved.
This is why I would like to thank our three partners, the America for Bulgaria Foundation, Bulgarian Donors' Forum, and US Embassy in Bulgaria. Together we achieved more.
ABF: What do you think will be the role of public-private partnerships like the United against COVID-19 Fund be in the future development of Bulgarian communities?
K.V.: In these challenging times, it seems that all parties to these types of partnerships gave each other more credit of trust and acted outside our usual procedures, limitations, and even prejudice. We understood that when the circumstances require it, we can work together effectively in the name of a common goal. Hereafter, the challenge will be to preserve that credit of trust and turn it into capital.
P.I.: A sustainable future will have to be built on public-private partnerships. This is a formula that has not yet been applied widely in our public life. Effective dialog and joint planning between citizens, institutions, business, nonprofit organizations, and academic circles are at the foundation of success. Public-private partnerships along with digitalization, education, and continuous improvement as well as the rule of law have to be among the leading principles for the planning and investment of resources. Each one of these groups has a role to play in the success of our entire society and economy. Local people did a lot of the groundwork and had the right motivation to research our initiative, to apply, and to use the funding for the purposes it was granted for.
The fund came together at the right time and in the right way to fill some of the vacuum created by the pandemic. It left an impressive mark on the new history of philanthropy in our country—mainly through its model and transparent work.
ABF: On balance, how did Bulgaria do during this crisis? What impressed you the most in the public's reaction to the early challenges?

K.V.: Humanitarian and natural disasters increase empathy. This is a natural community reflex everywhere in the world. Despite this, the reaction of individuals, companies, and foundations in Bulgaria was remarkable. More than 40 donation campaigns, funds, and initiatives were created. All of them managed to attract support and, most importantly, to ensure this support reached those in need. If a month before, someone had told me that such a huge number of campaigns all at once would find supporters in Bulgaria, I would definitely not have believed it.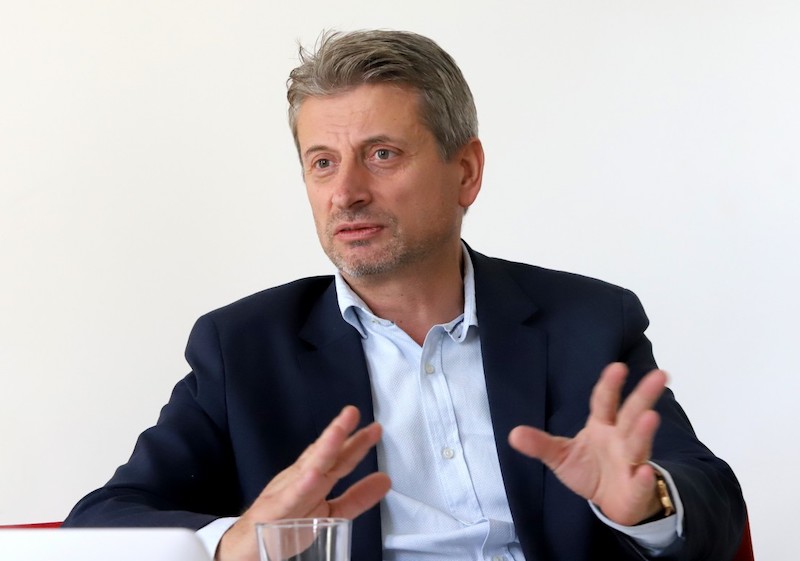 P.I.: What is also satisfying is the fact that we attracted a number of companies, nonprofit organizations, and individuals to donate to the common fund, United against COVID-19. Owing to the network of the Bulgarian Donors' Forum, this support reached many places in Bulgaria—from Silistra to Petrich, from Malko Tarnovo to Lom. There were places where the United Fund's was the only external help supporting their efforts to deal with the coronavirus outbreak and its aftermath.
Moreover, we were really impressed by the solidarity and strength demonstrated by applicants to the fund. Through their applications we saw people who are looking for ways to resolve problems here and now. They all wanted to do their part so that we as a society could come out of the virus's trap as soon as possible. Unfortunately, our resources are limited. In reality, the requested sum exceeded 7 million levs, while we collected a little over 1 million. So, there is a lot more work to do nationally and locally.
The four partner organizations showed what efficiency and willingness to do good look like in practice. Our main currency was our reputations and the trust we have built over the years. Because of them we ensured the participation of donor and recipient companies. The United Fund was one of the few comprehensive, transparent, and selfless campaigns in the country. We need to give credit to a number of the responsible businesses in Bulgaria (some of them AmCham members), which made donations in the very first days of the state of emergency. Trade organizations such as ARPharM donated 2 million levs to hospitals on the front lines. Other businesses reorganized their production and processes to be able to serve their customers or made gifts so that individuals could observe the measures instituted by the authorities. There were telecommunication companies, digital service providers, supermarket and other chains, food producers, utilities companies, transportation firms, delivery services, and many others among them.
Along with the business logic of it, we were impressed by the respect and trust Bulgarians entrusted to doctors and medical workers. It took a crisis brought on by the new coronavirus for our whole society to realize that our future hinges on their skills and will. That was why many people, in addition to applauding at 9:00 pm for days on end, were responsible in observing the authorities' social distancing and hygiene measures.
Finally, we proved that when we have a common cause, we can work together effectively. Thanks to the common challenge, we Bulgarians showed that, in addition to having a positive attitude and a lot of potential, we are working to preserve and develop our innate human values. We proved that Bulgaria has responsible businesses and a dedicated civil society sector, eager to help so that we can preserve, together, our most valuable possession—human life.