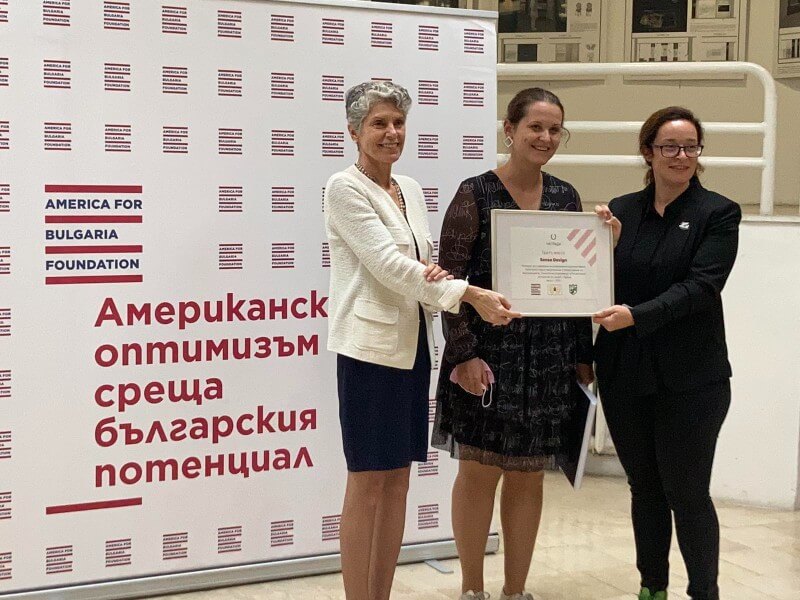 Three design proposals received distinctions in the Thracian Treasures request for proposals of the America for Bulgaria Foundation. Conducted in partnership with Vratsa Municipality and the Regional History Museum of Vratsa, the RFP aims to generate ideas for the redesign of the Thracian Treasures standing exhibition at the Regional History Museum in Vratsa.
Transforming the exhibition into a modern and interactive space, in accordance with the world's best museum practices, and offering an unforgettable experience to visitors of all ages, nationalities, and knowledge levels are the two main goals of this joint endeavor.
Seventeen teams submitted proposals drawing on the expertise of architects, archaeologists, historians, restorers, digital technologies and marketing experts, and others.
The three finalists were announced on September 29 at a ceremony at the Regional History Museum in Vratsa. All 17 design proposals will be on display at the museum until mid-October, after which they will be exhibited at the Bishop's Basilica of Philippopolis in Plovdiv.
The following are the award recipients in the Thracian Treasures call for proposals:
First place: Architectural studio Atelie 3 – 25,000 levs
Second place: Animajor Studios + HORA – 15,000 levs
Third place: Sense Design – 10,000 levs
In addition to the prize money, ABF will donate the funds necessary to complete the exhibit's redesign.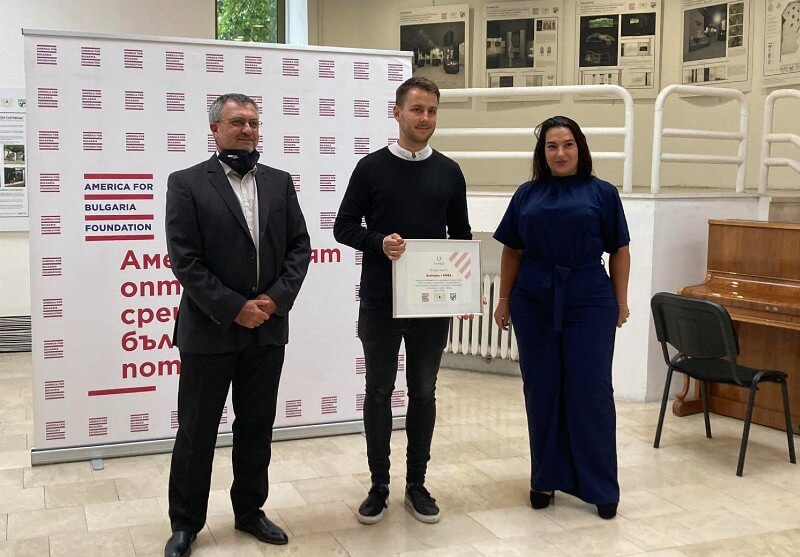 "We hope that the redesign of the space will be a good example for other museums in the country to follow. We invited leading experts from the Field Museum in Chicago and New York–based architectural solutions company Skolnick to serve on the jury. We are also really impressed by the high quality of all proposals," said ABF President and CEO Nancy Schiller.
Vratsa Deputy Major Alexander Vladimirov thanked the Foundation for enabling Bulgarian design companies to stay and work in Bulgaria. "There is a lot to be proud of in our past, but today you also proved that we have a great deal to pride ourselves on in the present," he said, addressing the participants.
The jury included:
Georgi Ganetsovsky, director, Regional History Museum in Vratsa
Narcis Torbov, main curator and archaeology department director at Regional History Museum in Vratsa until June 2021
Zdravka Nikolova, senior expert in the cultural projects department in Vratsa Municipality
Vesela Gertcheva, programs and exhibitions director at Muzeiko Children's Science Center
William A. Parkinson, curator of anthropology, Field Museum of Natural History, Chicago, USA
Scott Briggs, associate principal at SKOLNICK Architecture + Design Partnership, New York, USA
Yuliana Decheva, program expert in cultural heritage and nature tourism at ABF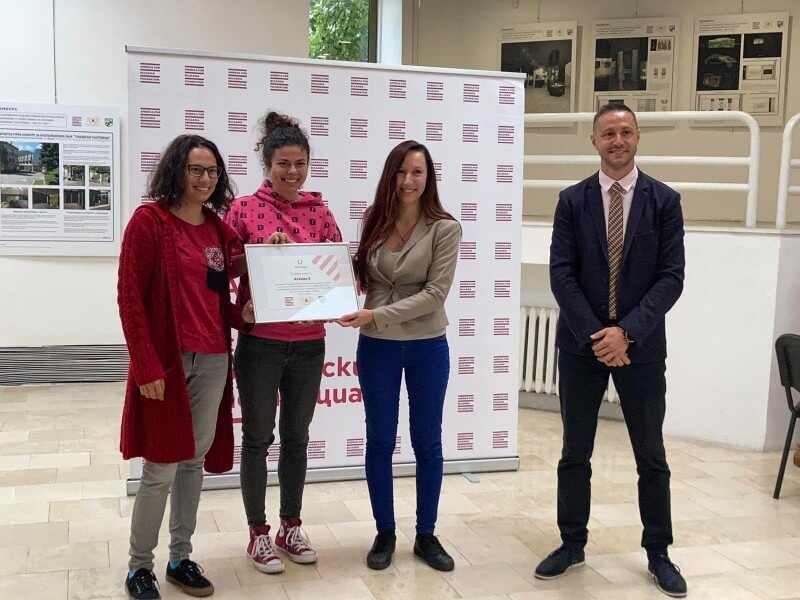 Here's what jury members had to say:
Narcis Torbov: "Young and ambitious Bulgarian architects and designers actively took part in the competition. Their proposals are characterized by innovative architectural, technical, and expositional solutions. They are fully consistent with the specific features of the finds from the Mogilanska Mound and other artifacts representing the development of goldsmithing in Northwestern Bulgaria in previous centuries. The proposed projects are subordinated to the idea of ​​preserving and presenting Bulgaria's rich cultural and historical heritage to the public."
Scott Briggs: "The competition was well organized by ABF and the Municipality. I greatly appreciated the high level of creativity and conceptual development that went into the shortlisted proposals; some were very forward-thinking with the design and technology proposed to interpret these exquisite treasures. The quality of the submissions was very good, and the winning entry should set an excellent model for museums across Bulgaria to follow."
William Parkinson: "It was a real honor to be a part of this exciting competition to reinvigorate a well-established and respected regional museum. The competition elicited many wonderful, innovative proposals from several renowned firms, and the end result of this will be a real win for everyone involved."
Find out more about the call for proposals at http://bit.ly/RFP-Thracian-Treasures