Our team brings to ABF a wealth of experience in education, nonprofits, government, finance, and publishing both in Bulgaria and abroad. They are passionate, committed individuals who work hard to help the America for Bulgaria Foundation make good on its mission to support the country's private sector and related democratic institutions. 
ABF team members share our community's values and vision and work with each organization individually to help create better living and working conditions for all so that Bulgarian citizens can pursue lives of dignity and personal as well as professional fulfillment. 
ABF staff are stewarded in their work by an independent board of directors—American and Bulgarian entrepreneurs and investors whose commitment to Bulgaria's development spans decades.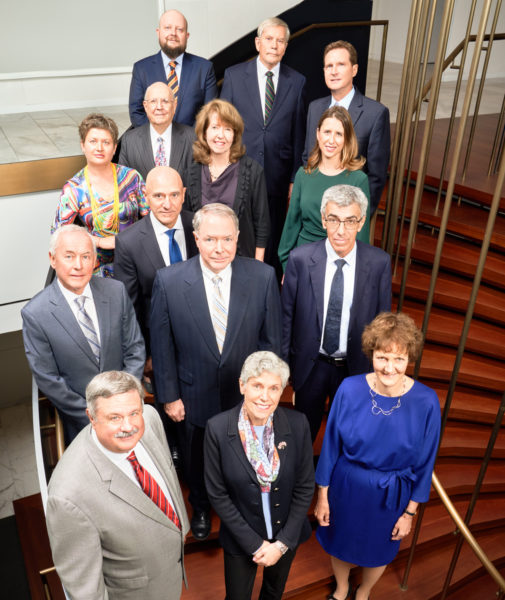 (Top row, left to right): Lyubomir Lozanov, Marshall Miller, Roderick Moore
(Second row, left to right): Milena Dragijska-Dencheva, Carl Pforzheimer, Melanie Kirkpatrick, Allison Murphy (legal counsel)
(Third row, left to right): Chris Matlon, Anthony Manno, Michael Dunn, Dimiter Voutchev
(Bottom row, left to right): Kenneth Vander Weele, Nancy Schiller, Gail Buyske