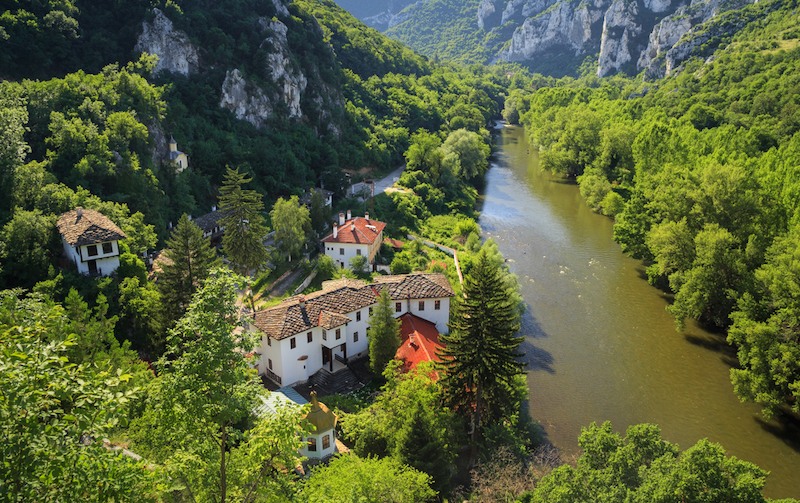 The funded projects will be implemented in the regions of Vidin, Vratsa, and Montana and will be worth nearly 150,000 levs.
The support is part of Tourism Development in Northwestern Bulgaria, a pilot program of the America for Bulgaria Foundation launched on June 16 and receiving 145 applications. Each of the ten approved projects will be funded with an amount of up to 15,000 levs. The aim of the program is to support sustainable initiatives that will contribute to the economic development of Northwestern Bulgaria as a competitive tourist destination with active and vibrant local communities. Preference in the assessment was given to proposals envisioning a comprehensive tourism experience.
"A main objective in the evaluation was to select projects supporting the development of local economies by creating competitive and innovative tourism services, products, and experiences that add value to a vacation trip and make it unforgettable. For us, Northwestern Bulgaria is a place of great development potential, and we believe that the approved projects will provide an engaging, unique experience for visitors to the region," said Yuliana Decheva, who manages the tourism program for the America for Bulgaria Foundation.
The approved projects will support the development of adventure, nature, and gastronomy tourism in Vidin, Vratsa, and Montana and improve the capacity of local organizations to offer tourist services in the region.
The following project proposals were approved:
Regional History Museum – Vidin | Uncovering mysteries in the Baba Vida Fortress
Vratsa Trails | Cycling destination – Vratsa
EN-Vision Services Group OOD | Wine and food tours in Northwestern Bulgaria
Sinevka EOOD | Live Food, a fermentation products festival
Begach Sports Club | Bike tours in the Northwest
Zavetat EOOD | Water adventures in the Wild Northwest
Regional Partnerships for Sustainable Development Association – Vidin | Balloon Fiesta – Belogradchik
New Bulgarian University, Book Center | Vidin, a portal to Europe
Vratsa Velo Society Cycling Club | Cycling adventures in the Northwest
Hand Played OOD | Gamification of walking routes in Northwestern Bulgaria
More information about the approved projects can be found on the program's webpage.