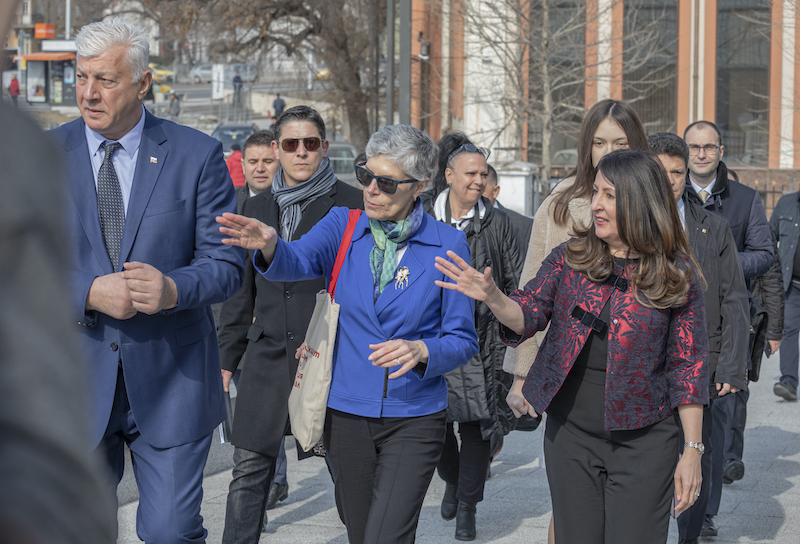 We met with Ambassador Mustafa at the Bishop's Basilica of Philippopolis and spoke to her about how her biography has shaped her as a diplomat and what she hopes to achieve in Bulgaria.
Madam Ambassador, what will the US ambassador's role look like under your leadership?
I will continue to develop our strong bilateral relationship in all sectors. The creation of the US–Bulgaria Strategic Dialogue is our starting point and has taken our partnership to a new level. I am also particularly interested in exploring Bulgaria's unique cultural and traditional history. Bulgaria's history belongs to Bulgarians and is a gift that Bulgaria has begun to offer the world through tourism. 
In your statement to Congress last summer, you talked about your vision of the US embassy's work in Bulgaria as being guided by three Cs: connectivity, collaboration, corruption. With your first hundred days in Bulgaria now behind you, how do you see your three Cs playing out? 
I see the three Cs in all the important actions we have undertaken in my brief time so far here in Bulgaria. Building connectivity and collaboration are the driving forces of the US–Bulgaria Strategic Dialogue. I am encouraged by both the government's actions and the public response to our opening a sincere conversation on addressing the corruption challenge. Good partners should be open to talking about all elements of our deep and strong bilateral relationship. My work will continue to focus on supporting Bulgaria and Bulgarians in the context of our partnership.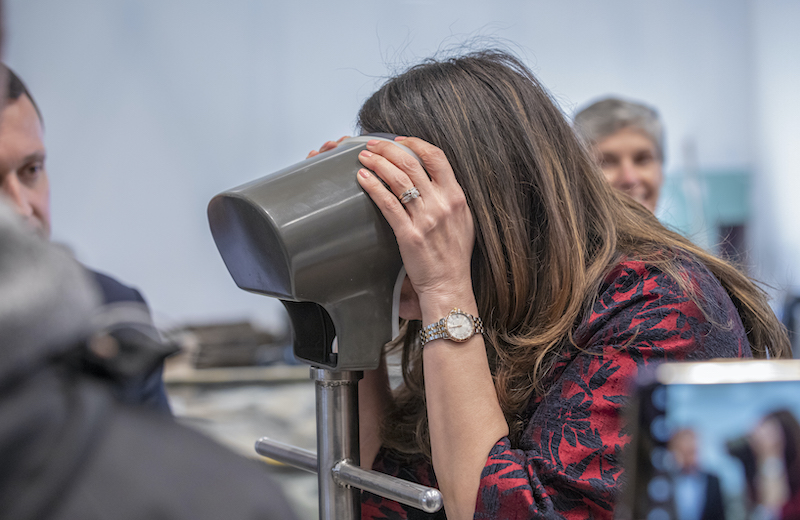 Going beyond your mandate, what would you like to see happen in US–Bulgaria relations over the next decade?
We are on the course that I would like to see. I see our partnership growing deeper and stronger, anchored in the Euro–Atlantic community, bringing security, economic advancement, and respect for shared values that enriches the lives of the peoples of both our countries.
What will your mandate in Bulgaria look like in terms of cultural relations between the two countries?
I plan to build on the many Bulgarian–American cultural ties and expand them through programming and partnership. We are looking at new proposals for the Ambassadors Fund for Cultural Preservation, and of course we are excited by ABF's ongoing investments and hope it will explore new opportunities. One area where I think we can do more is in revitalizing and expanding Sister City partnerships.
ABF together with the Bulgarian Venture Capital Association, Tuk-Tam, and other partners has actively promoted the RE:TURN initiative. It focuses on re-engaging and possibly attracting Bulgarians in the United States back to their home country. What do you think is a successful recipe for engaging the Bulgarian diaspora?
Groups like Tuk-Tam are already doing this important work, and we support them. As Under Secretary David Hale said, the strength of Bulgaria's democracy and future will depend on adherence to the rule of law. As Bulgarians, and frankly foreign investors as well, see the great opportunities here accompanied by improving conditions overall, they will come.
As far as collaboration, the Bishop's Basilica is a truly wonderful example of collaboration between Americans and Bulgarians. It is a monumental work of labor and love for ABF. What are some of your impressions now that you have had a chance to visit it?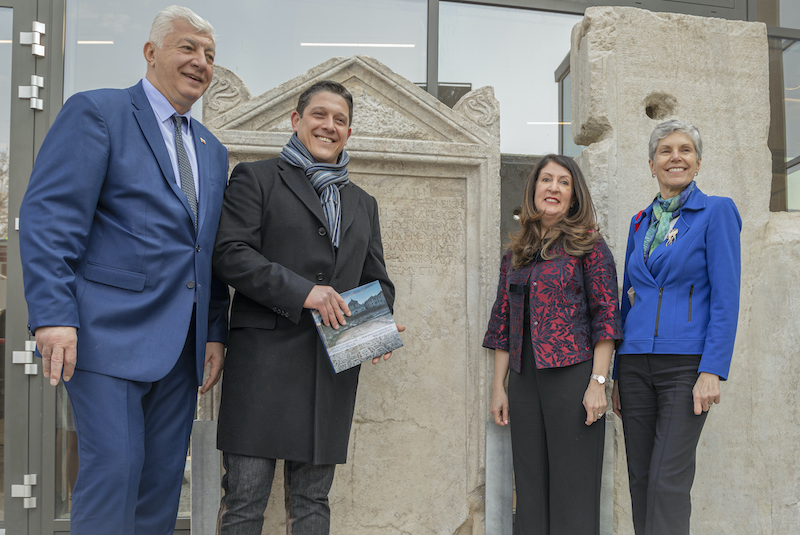 The Bishop's Basilica is one of the innumerable cultural and historic sites in Bulgaria that I hope everyone sees. Bulgarian history is long, it is storied, it is diverse, and it is important. From the Phoenicians to today, the land within Bulgaria's borders holds incredible history, which can be a thriving part of Bulgaria's burgeoning tourism industry.
You have an incredibly moving personal story and one that, better than most, embodies the American dream. How has your personal history affected who you are as a diplomat?
My family story is an example of the American dream. I strove to make the most of opportunities available to me, and the United States is a country that rewards hard work. I truly love America, I believe that other countries benefit from partnership with the United States, and that belief underpins all the work I do as a diplomat.
In February, you met with Student Ambassadors at the American University in Bulgaria, possibly the most impactful US investment in Bulgaria and the region. In your opinion, what are AUBG students ambassadors of?
The American University in Bulgaria is an excellent example of the strong partnership between our countries and of the important regional role Bulgaria could play in education. We would like to see AUBG become the Stanford of Southeast Europe. AUBG students receive the best that both Bulgaria and America have to offer. From course curriculum to US academics to cultural exchange, an education at AUBG prepares graduates to help lead Bulgaria into the future.
What are some of your major observations about Bulgaria?
Every new spot I visit in Bulgaria—whether a vineyard in a small town, an ancient church on the coast, or a historic fortress on the border—impresses upon me the incredible historic cultural wealth contained on Bulgarian land. Bulgarians are the modern-day protectors of ancient human history. I suspect 100 years wouldn't be long enough to experience all the treasures of Bulgaria.
What's the most surprising thing you found about Bulgarians?
It wasn't a surprise, but I am so impressed with the strength of the people of Bulgaria. Regardless of their backgrounds, people here are committed to family, to the future, to democracy. I am looking forward to learning more, and maybe a surprise or two, as I continue to live and work with the people of Bulgaria.
What's the secret of your swift advance in Bulgarian?
Hard work and optimism. It's not a secret but rather an attitude. I love languages and I enjoy working hard to learn them. I choose to study Bulgarian every day before my work day officially begins. That's one way I deepen my connection with this fascinating country and strong people.
Favorite word in Bulgarian?
It is hard to narrow my choice down to one word. My current favorite is Bulgarian poetry. I'm inspired enough to recite it aloud, including soon at the National Theater!