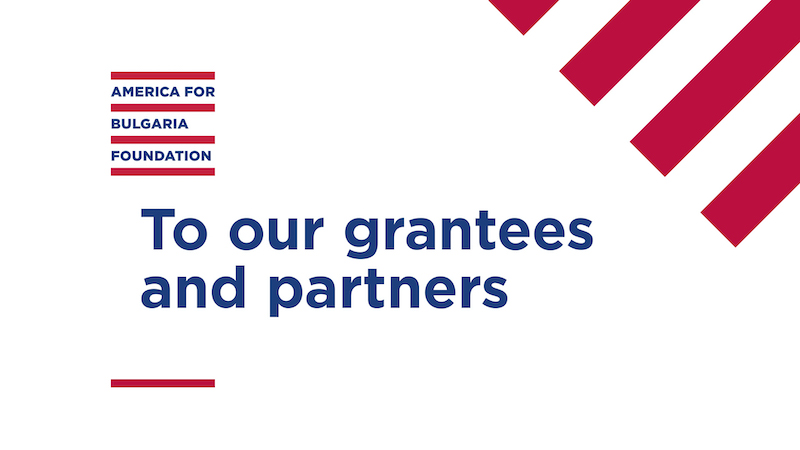 Dear Friends,
The America for Bulgaria Foundation supports the call of healthcare professionals worldwide and the Bulgarian authorities' measures to minimize the spread of the COVID-19 contagion by reducing exposure to large groups. Beginning Monday, March 16, ABF staff will work remotely. We ask that you consider doing the same with your employees and project partners.
The ABF Board and staff recognize that these are difficult times and that the goals you have set for yourselves may not materialize as planned—and that is fine. We stand ready to provide you the flexibility you may need. Of paramount importance is our communities' health and well-being.
Our office will be closed until further notice, but our work continues. Please do not hesitate to discuss with your respective program officer at the Foundation any uncertainties regarding ongoing grants or new grant requests. But please understand that as we adapt to the new realities, you may experience a delay in receiving a response.
In these uncertain times, take care of yourselves, take care of your families, and take the necessary precautions to avoid exposure.
Stay well!