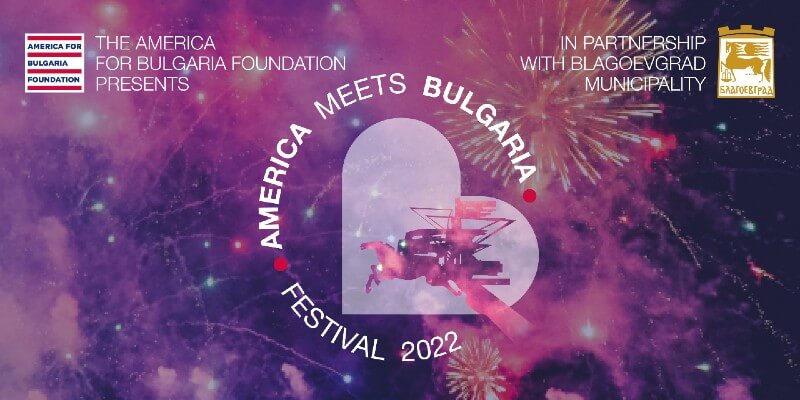 Blagoevgrad Municipality and the America for Bulgaria Foundation are organizing a one-day America Meets Bulgaria festival in Blagoevgrad on September 17, 10:30 am – 5 pm, on Georgi Izmirliev Sq. The event is part of the municipality's The Pulse of Blagoevgrad initiative, taking place during the month of September.
City residents and guests will have the opportunity to enjoy fun activities, workshops, and products resulting from Bulgarian-American partnership in the areas of business and social entrepreneurship, cultural heritage and nature tourism, education and civil society, accompanied by theater, music, food and drinks. The festival is suitable for all ages, with something for every taste and interest.
America Meets Bulgaria in Blagoevgrad will start at 10:30 am with the Marching Stars of Zlatitsa, an American-style school orchestra of Zlatitsa Municiplaity and the Paisiy Hilendarski School, marching in downtown Blagoevgrad. At 11 am, Blagoevgrad Mayor Ilko Stoyanov and ABF President Nancy Schiller will officially open the event on Georgi Izmirliev Sq. Festival participants will include organizations from across Bulgaria such as Nox Theater, Small Theater Company, DarPazar, the Bulgarian Biodiversity Foundation, Vratsa Cycling Society, CaritArt, TimeHeroes, the Blagoevgrad Museum Children's Corner, and many others.
For more detailed information, please see the festival's Facebook event announcement.