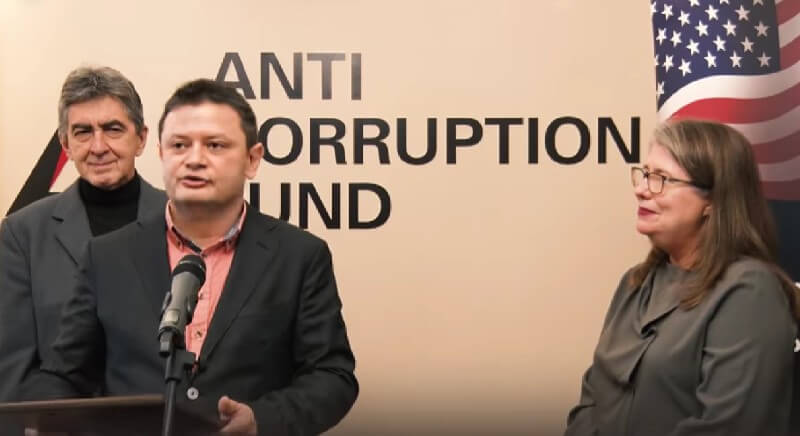 Bulgarian journalist and Anticorruption Fund cofounder Nikolay Staykov received a 2021 Anticorruption Champions Award from the United States Department of State. Mr. Staykov was one of twelve individuals from around the world who were honored for demonstrating "leadership, courage, and impact in preventing, exposing, and combating corruption." The announcement was published on the State Department website on the eve of International Anticorruption Day, December 9.
Chargé Andrea Brouillette-Rodriguez presented the award to Mr. Staykov and commended the Anticorruption Fund's tireless work exposing corruption and inspiring public demand for rule of law reforms.
For the second year in a row, the Anticorruption Fund's Red Line awards recognized the work of Bulgarian journalists who investigate and shed light on cases of corruption in Bulgaria. The award ceremony took place on December 9 in Sofia.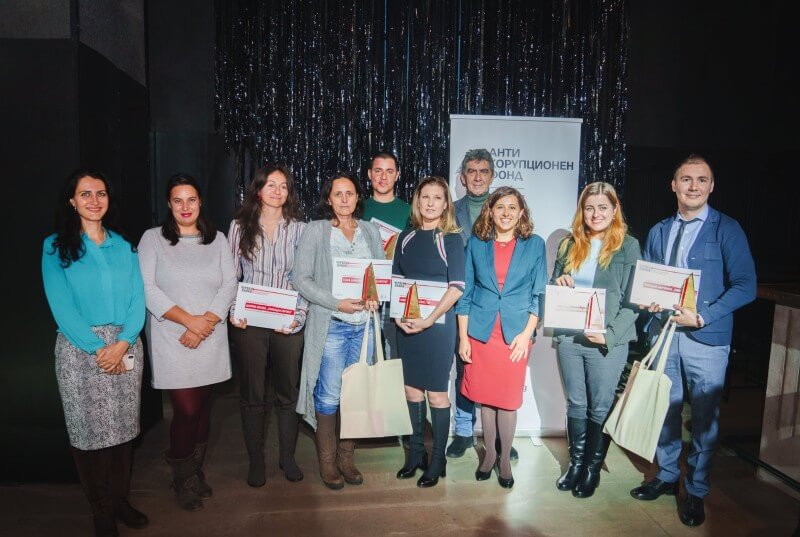 Watch the entire ceremony and find out who won here:
The Red Line awards are given out with the support of the America for Bulgaria Foundation and the US Embassy in Bulgaria.