April 4, 2017. America for Bulgaria Foundation announced the growth of "Little Heroes" to transform the children's ward of Pirogov Hospital into a colorful and educational environment for children and their families. Grigor Dimitrov is the big hero who supports "Little Heroes" as its patron. ABF announced the beginning of a national DMS campaign for Pirogov. Anyone who wants to be part of this socially responsible cause can do so by sending a SMS with text DMS PIROGOV to 17777 for all mobile operators. Donate 1 BGN by sending a message for "Little Heroes" and ABF will double it. The goal is to raise BGN 100 000 through DMS to which America for Bulgaria Foundation will contribute a matching donation of up to an additional BGN 100 000.
"Pirogov Hospital is of national importance to all Bulgarians and we believe all Bulgarians should have the opportunity to be a 'hero' for 'Little Heroes.' So today, we're launching a DMS campaign to raise BGN 100 000. For every lev raised, America for Bulgaria Foundation will give one more. Lev to lev up to BGN 100 000. The more you give, the more ABF gives," said Mrs. Nancy Schiller, President and CEO of America for Bulgaria Foundation.
Initial partners include socially responsible companies IKEA, UniCredit Bulbank, Astra Zeneca, City Media Group, Tribal Bulgaria, and LHSA+DP/New York. They are now joined by Happy Restaurants, Walltopia and Hewlett Packard Enterprise, along with media partners Bulgarian National Television, Bulgaria On Air and Bloomberg.
"Little Heroes" expands on the current reconstruction of Pirogov Hospital's children's wards financed by the Ministry of Health. The "Little Heroes" interior transformation will add a colorful and educational environment financed through support from ABF and its partners.
"I am delighted to see how the 'Little Heroes' project is growing and attracting more friends and partners. This initiative of the America for Bulgaria Foundation will enhance Pirogov's clinical excellence by creating a warm, welcoming, and nurturing environment for children and their families. 'Little Heroes' sets a wonderful example of how to multiply impact by soliciting support from a wide range of organizations and individuals," said U.S. Ambassador Eric Rubin.
The conceptual design takes the young patients into a magical world. The architect behind Muzeiko is implementing the good practices from the children's science museum to the transformation of the children's clinics of Pirogov. Lee Skolnick whose architectural office LHSA+DP has created more than 60 children's centers around the world, is also a part of the jury for the competition by City Academy. Earlier in the year, America for Bulgaria Foundation and City Academy launched a competition for graduates of Bulgarian and foreign universities and young professionals in the field of architecture and construction, interior design, painters, designers, psychologists, social workers, pedologists whose aim is to develop the initial ideas for Pirogov Hospital.
"The project aims to transfer the good practices from Muzeiko to transform the Pediatric department in Pirogov Hospital. 'Little Heroes' will use tools for engaging children's attention and imagination through rich contented murals, models, furniture for children, interactive games which include elements from the environment, art, popular children's fairytales and heroes. The play areas are connected with the theme for the real heroes in our daily lives to include doctors, nurses and all the people who take care of the children and help them feel better while being treated," said America for Bulgaria Foundation architect Nikolay Traykov who presented the latest visuals of the project.
"Little Heroes" and the unique way in which it develops may serve as a successful example for how similar campaigns could be repeated and executed in other cities in support of more hospitals. This is what partners of the initiative would like to see happen.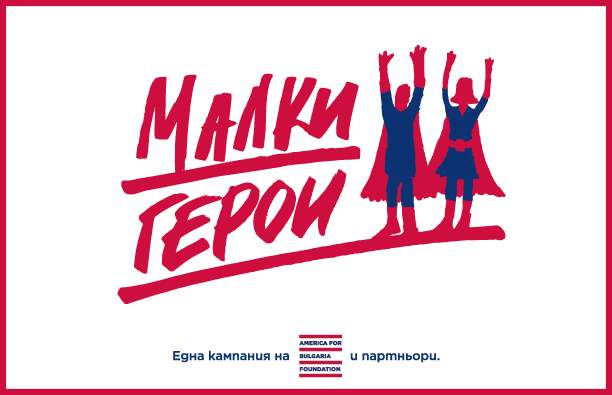 "The 'Little Heroes' are getting bigger with help from friends. We're happy to be among them." Levon Hampartzoumian, Chairman and CEO of UniCredit Bulbank.
"The project 'Little Heroes' unites charitable causes and gives us the opportunity to help our little heroes who grow up in the era of digital technologies. Even during their stay at the clinic, they can upgrade their skills, be active, use interactive and educational games and approaches. This way we help them heal faster, grow up and dream." Zoya Paunova, Executive Director of AstraZeneca Bulgaria.
"For us, it's extremely important to create a welcoming environment which will let children feel safer and more "at home" during their stay in Pirogov. We at IKEA believe that a calm, friendly environment and the possibility of playing, will help their faster recovery." Teo Mouratidis, Store Manager of IKEA Bulgaria.
"The cause 'Little Heroes' connected to the renovation of the children's ward at Pirogov Hospital concerns the most important and most emotional part of our society – the children and their health. The critical condition of the ward currently creates a huge amount of stress for sick children and their parents. This made us stand behind the noble initiative of America for Bulgaria Foundation by helping the process for organizing a competition for projects – fresh ideas for improving the interior space. We believe that up and coming architects-participants at City Academy would present absolutely creative ideas for transforming the interior zones of the ward and turning it into a friendlier place." City Academy.
"It's an honor and responsibility for us to be partners with the project "Little heroes" in support of the children's clinic of "N. I. Pirogov". We thank America for Bulgaria Foundation for inviting BNT to be part of this noble initiative. The public television has proved on many occasions that it has the potential to work with the non-governmental sector in the name of socially meaningful causes on which depend the health and future of Bulgarian children" – Vyara Ankova, general director of BNT.
"We participate because we believe that the environment will improve by doing something instead of waiting."
Yordan Zhechev, Tribal Worldwide
"The Initiative "Little heroes of Pirogov", which will transform the children's clinics into the biggest health facility in Bulgaria, is a meaningful, effective and sustainable project which not only sets a good example but in reality it will improve the quality of care for the youngest patients. We from Investor Media Group are happy to partner with this initiative through TV and online media. An important part of our mission as a media company is to give publicity and support projects for improving the quality of life in Bulgaria – with a special attention to the children."
Bulgaria on Air and Bloomberg
"For me Pirogov is a cause. I'd like to thank America for Bulgaria Foundation and all partners. I'm speechless! We all know who Grigor Dimitrov is. Donate and I'll also donate!" Asen Baltov, Pirogov.