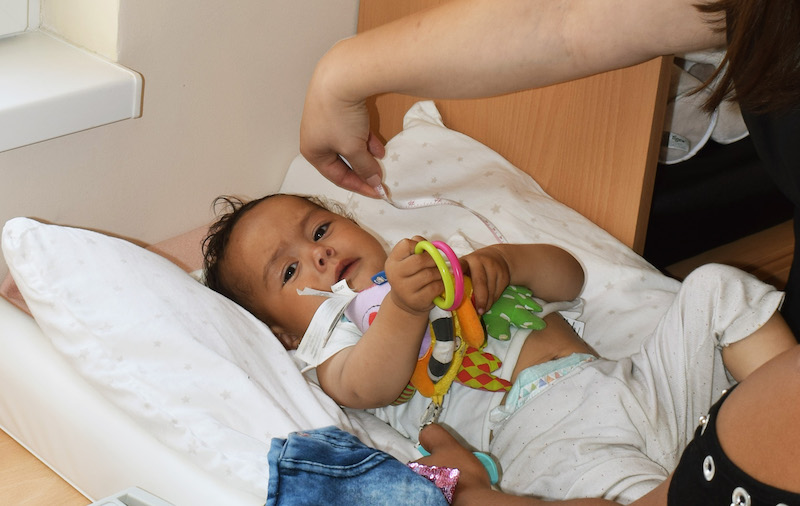 Until last month, the only medical services 18-year-old Maria could rely on to care for herself and her baby girl, Anna, were provided by a volunteer midwife who visited her neighborhood once a month. Maria dropped out of high school after she found out she was pregnant and now lives with her partner and four other family members in a small ramshackle house in Fakulteta, Sofia's poorest and most marginalized neighborhood. Home to nearly 35,000 Roma, according to some NGO estimates, the neighborhood has only three registered doctors providing services there. None of them see uninsured mothers.
Maria is not alone. Thousands of disadvantaged mothers in Bulgaria never receive pre- and postnatal care, and lack of insurance is only part of the reason. Usually, they are subject to discrimination. Even though Bulgarian law allows uninsured mothers one free prenatal visit, most doctors simply refuse to provide the necessary care, especially when the mother is of Roma origin. The result is a high rate of preventable complications and infant and maternal mortality among the country's Roma population.
Starting in December 2019, hundreds of families like Maria and Anna's will have access to basic medical services at a newly opened health center in Fakulteta. The center, the first to provide care to patients without insurance there, became a reality thanks to the partnership between the Trust for Social Achievement and the Health and Social Development Foundation, which has provided vital services to the community for 20 years and runs a daytime community center there since 2017.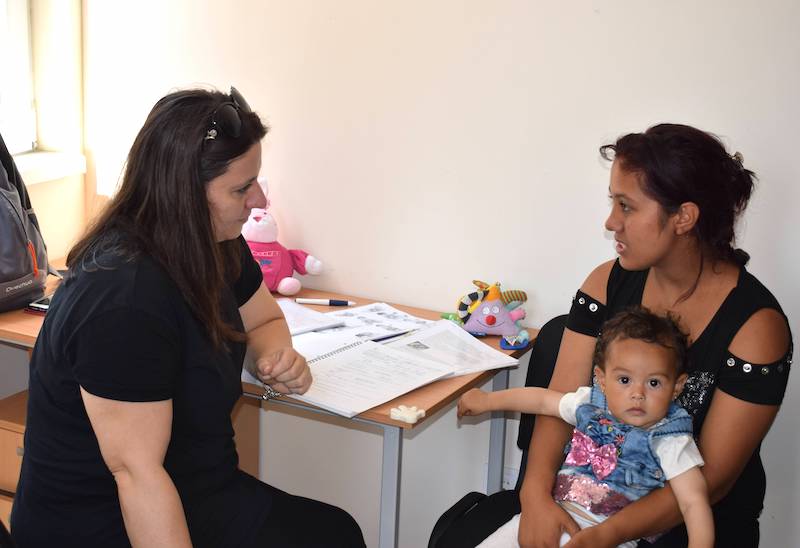 The medical equipment at the health center was purchased with the support of more than 100 private donors from Bulgaria and abroad who raised $20,000 through the crowdfunding platform GlobalGiving. Most contributors are Bulgarians living in Bulgaria, according to TSA's Boyan Dimitrov, who coordinated the fundraising campaign. "There are good people in Bulgaria who think about vulnerable individuals and are willing and able to give," he says.
Dimitrov estimates that the health center will be able to provide care to about 250 mothers and infants in the coming year. Capacity limitations notwithstanding, "we created a health center whose employees would never turn away a mother and child or a pregnant woman in need," Dimitrov says.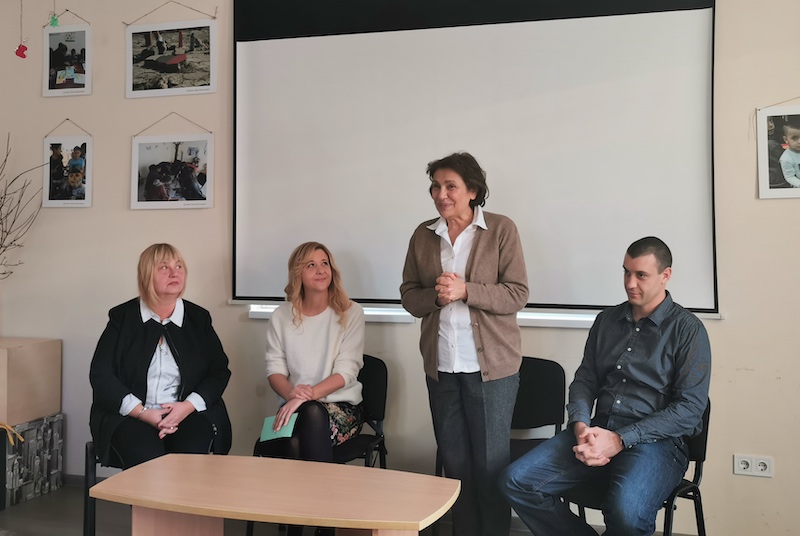 Experts say that the first thousand days provide a rare opportunity to dramatically change the life outcomes of a child. Access to health education and basic care, in particular, results in significant gains in life quality for both mother and child. Mothers are more likely to carry their pregnancies to term and bear healthy babies, while infants are less likely to suffer neglect and abandonment. Mothers who receive medical counseling wait longer before subsequent pregnancies and are more likely to seek employment and provide care supporting their child's emotional and physical development. Improved access to care also leads to better school readiness, reduced dependence on social welfare, and decreased criminality.
The America for Bulgaria Foundation supports TSA's ongoing efforts to improve life outcomes among Bulgaria's poor, particularly the Roma, 72 percent of whom live below the poverty line. In 2018, ABF began a partnership with crowdfunding site GlobalGiving to allow nonprofits like TSA to take advantage of digital fundraising opportunities. The Trust is one of 14 organizations listed on the Foundation's GlobalGiving page, which are making a real difference in the communities they serve.
Help the Trust for Social Achievement ensure that medical care is available to those who need it by supporting them in GlobalGiving.