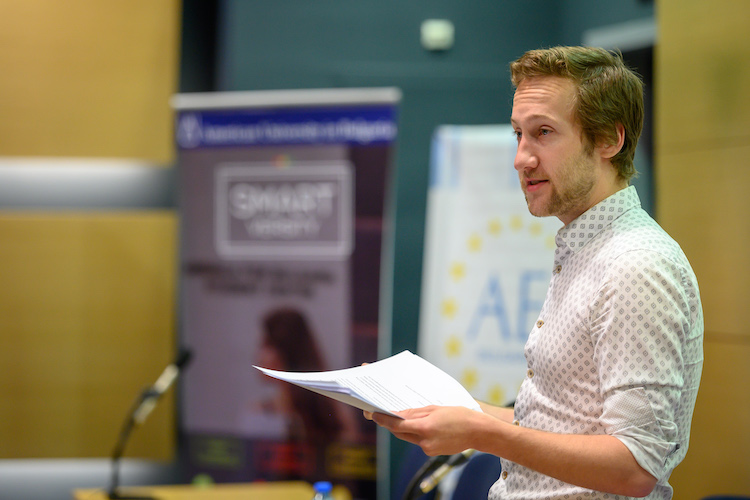 In 2014, Texas millionaire Corey Knowlton paid $350,000 for a hunting trip to Namibia to shoot and kill an endangered species of rhinoceros, of which there were only 5,000 left. The story went viral and reactions soon followed: Knowlton got not only loads of internet hate but also death threats and went into hiding.
In Simon Adler's mind, Knowlton's story sparked more questions than answers. He decided to tell it to the listeners of Radiolab, a popular US radio program where he is a producer. He managed to get in touch with the hunter after months of fruitless attempts, revealing a story that differed significantly from the version dominating the cyberspace. Knowlton was not, in fact, a monster who only cared about his entertainment; he was actually helping save the rhinos. 
The story has several important takeaways. "It's never been easier to tell a tale and have it have a massive impact," Adler said. Responsible journalists have to set their biases aside and approach a story with sincere curiosity. "We have to arrive open to the possibility that everything we knew is wrong, and to spark that curiosity in others," Adler said.
Another takeaway is that the real story is likely much more interesting than the ready-made narrative or the one that matches your bias.
Adler taught a workshop on how to "write stories that don't add to the noise on the internet" to 20 high school students at a media boot camp from June 30 to July 7 in Blagoevgrad. His practical session on storytelling for radio was part of the first edition of the camp, organized by the Bulgarian-American Fulbright Commission in partnership with the Association of European Journalists – Bulgaria, the US Embassy, and the America for Bulgaria Foundation. Coming from all over Bulgaria, camp participants were sCOOL Media's best writers this past school year.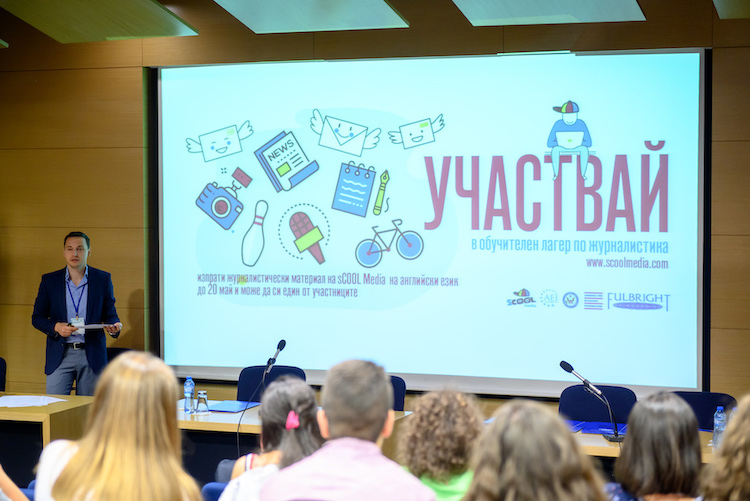 Adler was one of several leading journalists that taught at the media boot camp. TV reporter and host Ivan Georgiev and cameraman Boris Pintev, from Bulgaria's largest TV network, bTV, talked about their experience in television, with Pintev providing practical tips on camera work. Georgiev talked about being faced with the choice, a few years back, of staying in the United States or coming back to Bulgaria to work as a journalist. He chose the latter and remains convinced that he made the right choice despite growing mistrust of the media in Bulgaria. "If the media did not have any social footprint, then why would someone make the effort to buy, intimidate, and censor media in the country?" he asked rhetorically.  
Marko Zoric, editor of BBC Global News for YouTube, and Fani Bachvarova, cofounder of Motif Media, spoke about the opportunities that social media and digital platforms like YouTube offer today's reporters. The students also talked to Robin Brinkworth, of Student View, an online platform for student journalism in the UK, whose mission is close to the goals of sCOOL Media—to be a national platform bringing together students from across the country.
Participants learned where and how to look for stories during a workshop with writer and journalist Dimitar Kenarov, who said he never brought a smartphone along when he was out story-hunting as the internet noise was a distraction. Photojournalist Jodi Hilton talked about telling stories visually, while Maria Cheresheva, Bulgaria correspondent for the Balkan Investigative Reporting Network (BIRN), and Boryana Dzhambazova, a freelance journalist who writes for The New York Times and The Economist, discussed the nuts and bolts of journalism writing and interviewing techniques.
Practical tips were also provided by US Ambassador Eric Rubin, who began his career at the copy desk of The New York Times. He encouraged young journalists "to avoid conventional wisdom and to have the courage to keep doing it right." Ambassador Rubin joined David Evans, acting president of the American University in Bulgaria, and Angela Rodel, executive director of Fulbright Bulgaria, in opening the media camp and wishing the students a great week at the AUBG campus in Blagoevgrad.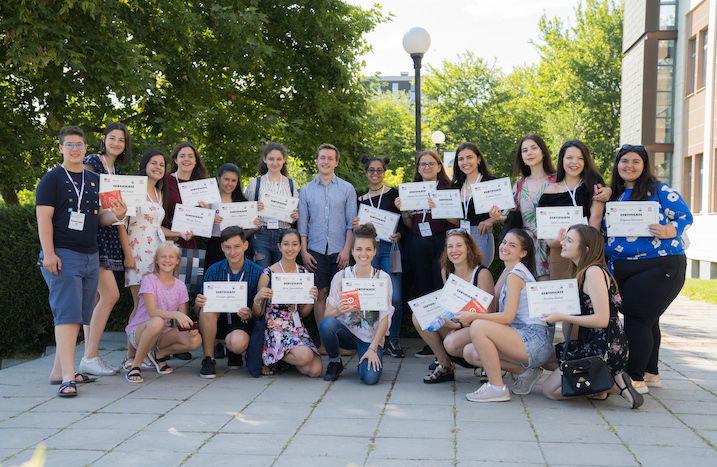 Apart from partaking in the workshops, camp participants worked on their own media projects, which they presented at the closing session on Saturday. Alexandra Ivanova and Katerina Vassileva won first prize for their video story on a forgotten Blagoevgrad revolutionary. Nicole Ignatova, Ralitsa Siderova, and Sofia Sahibuddin, creators of the only radio podcast in the program, received a special prize for their work.
It would be an understatement to say all teams did a great job. If we are to judge by the students' final projects, Bulgarian journalism has a promising future.
Photos by Borislav Danchov 
Boryana Dzhambazova and Ivan Georgiev talked about the media boot camp on bTV's show "This Morning" (in Bulgarian only).