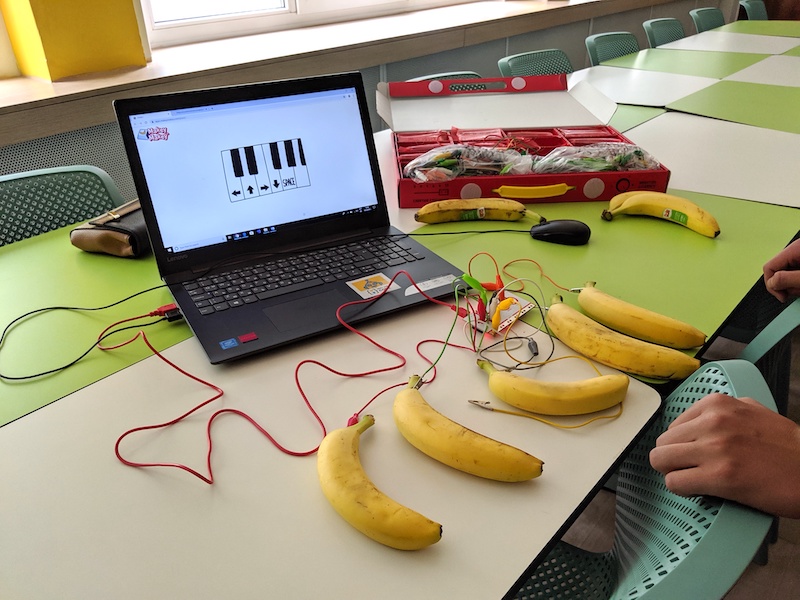 Bubbling potions, colorful smoke, substances that change volume or color—chemistry can undoubtedly produce a spectacle. Yet, even its showiest reactions prove the same thing: it is a very useful science. Students at Kyustendil's Math & Natural Sciences High School showed just how handy knowledge of chemistry can be. At the inauguration of the school's Natural Sciences & Ecology Center on September 19, young scientists donned lab technician coats and tested for added starch in yogurt, made fragrant soap bars, and cooked up homemade play slime for the entertainment of younger siblings (and the horror of uninitiated parents!).
Scientific experiments become even more interesting when sciences work together. So, using their physics and computer science knowledge, students made a piano using a laptop, cables, and bananas for keys. Math formulas and the laws of physics helped them design and build a house model and calculate the amount of building material a life-sized version would require. They were also able to display the phases of the moon using digital tools.
Developed with support from the America for Bulgaria Foundation, the Natural Sciences & Ecology Center was designed to encourage a multidisciplinary, hands-on approach to science. There, students spend less time memorizing and more time working on applied science projects, which facilitates learning and fosters their interest in science careers.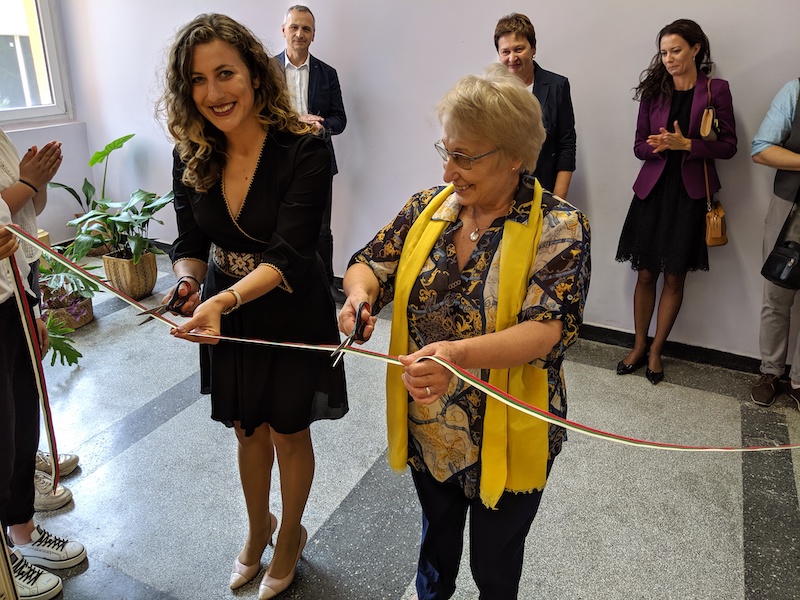 "Children become explorers, and this way they see that the information in school textbooks isn't just boring text: scientific knowledge and terms help us better understand everything that surrounds us," said Rositsa Vezenkova, who teaches biology and health education at the school.
"The keywords are project-based learning. [This kind of learning] allows students to be more active, not just sit and listen to the teacher," said Elena Stoilova, the school principal. "The Mathematics High School is proud of this project. [The center] is a challenge and an inspiration for teachers and students alike because it enables them to use new technologies," she added.
Aided by technology at the new center, students will be able to do research and innovate, building on the school's nearly half a century of excellence in research and competitive events. Students from the high school have won many top prizes in national and international science competitions over the years, while student research has contributed to the discovery of hitherto unknown minerals and the development of a device providing radiation protection in outer space.
Thanks to its reputation for excellence and students' achievements, Kyustendil's math high school was among 23 Bulgarian schools selected to participate in the Foundation's Schools of the Future program in 2016. ABF donated 150,000 Bulgarian levs toward the project's cost, with co-financing provided by parents, the school board, and local businesses. A graduate of the school developed the interior design for the new center.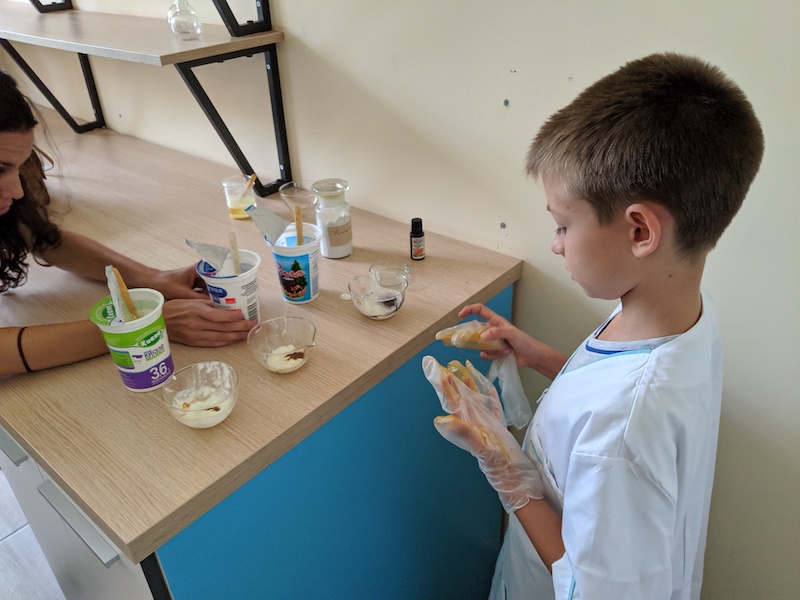 The Schools of the Future program seeks to transform learning spaces into contemporary education centers where teachers and students engage in practical, real-life projects and use a variety of technologies to advance student results. Since 2009, ABF has invested 9.4 million levs in 85 Bulgarian schools through the program.
A secondary but no less important goal of the Schools of the Future program is to encourage philanthropy in Bulgaria, so each participating school is required to raise at least 25 percent of the project value. To date, the schools have raised 3.1 million levs in donations from international and local businesses, former and current students, and the school community in general.