Little Heroes – the philanthropic initiative of America for Bulgaria Foundation and partners transformed the children's clinics in Pirogov Emergency Hospital into a fairytale and welcoming environment for children and their families. The children's clinics were fully repaired with government funds and fabulously transformed thanks to the Little Heroes initiative.  The ribbon-cutting ceremony of the renewed children's clinics was held on October 23, 2017. 
The Little Heroes extend over the three floors of the children's clinics in Pirogov with the "Heroes of the Seven Seas" (on the ground floor); "Heroes of Children's Fairy Tales" (on the second floor), "Superheroes of our Everyday Life" (on the third floor), and a new playground in the yard of the hospital. The silver pine tree planted by the Foundation next to the playground will remind visitors of the Little Heroes and illuminate Pirogov's yard with its Christmas decorations.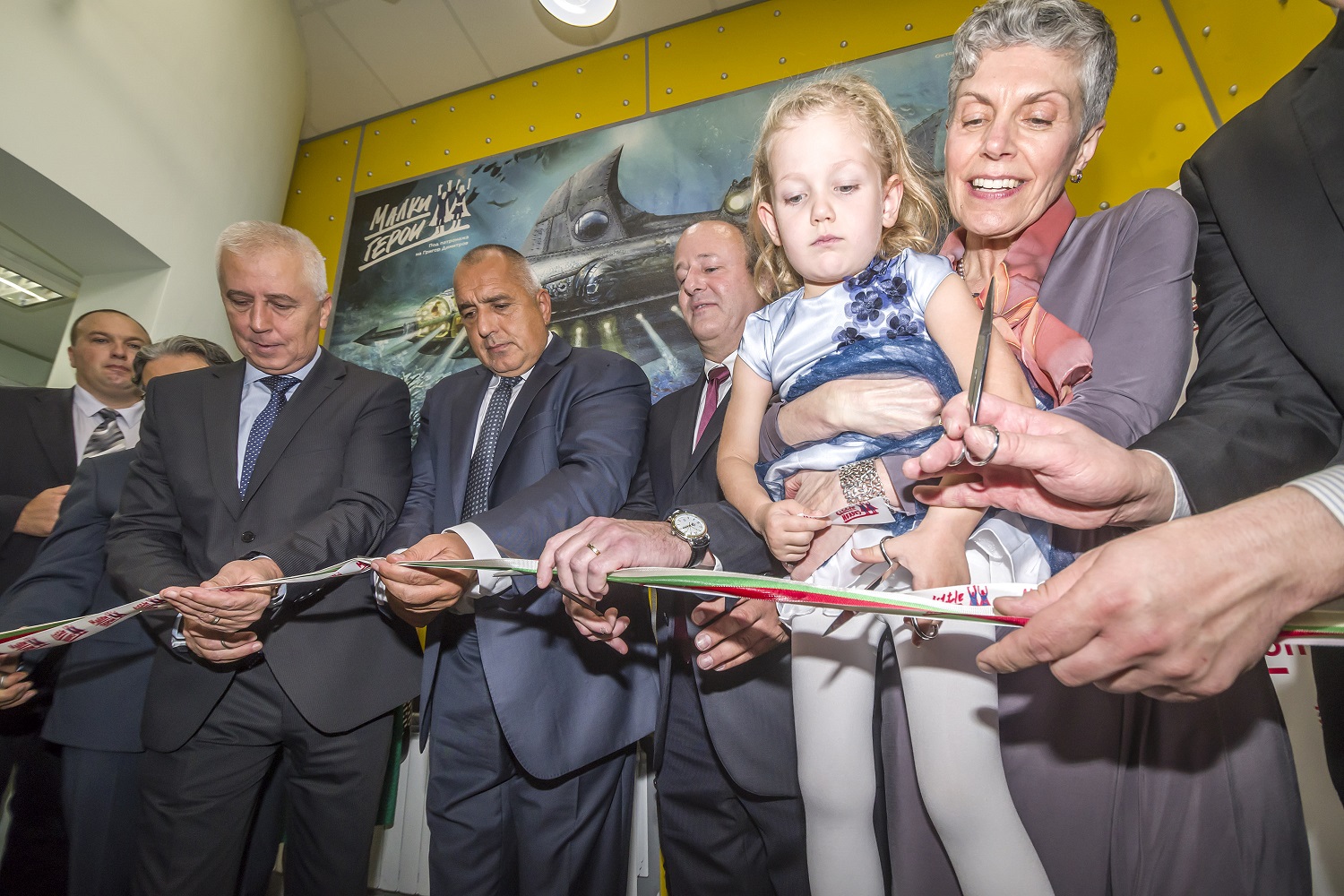 "Thank you from the heart to all those who took part in the initiative and donated funds! Thank you to America for Bulgaria Foundation and all donors! So far, Pirogov has not been repaired since it was built, and it is important that people who come here feel calmer. Wish you less patients and all of them to leave the hospital alive and healthy!", Prime Minister Boyko Borissov said at the official opening, minutes before cutting the ribbon.
"America for Bulgaria's vision quickly grew as many generous donors such as IKEA, UniCredit Bulbank, HP, Walltopia, Happy, Muzeiko designer Lee Skolnick and many others stepped forward to support the initiative.  In addition, the DMS campaign "PIROGOV" collected 11,765 leva.
Thus, together, we refurbished 65 rooms, located on three floors with a total area of 2,270 square meters, while the value of the investment was 400,000 leva," summarized the results Nancy Schiller, president and CEO of America for Bulgaria Foundation.
The Little Heroes united the efforts of businesses, NGOs, the media and individual donors as part of the Foundation's aspiration to revive the tradition of philanthropy in Bulgaria.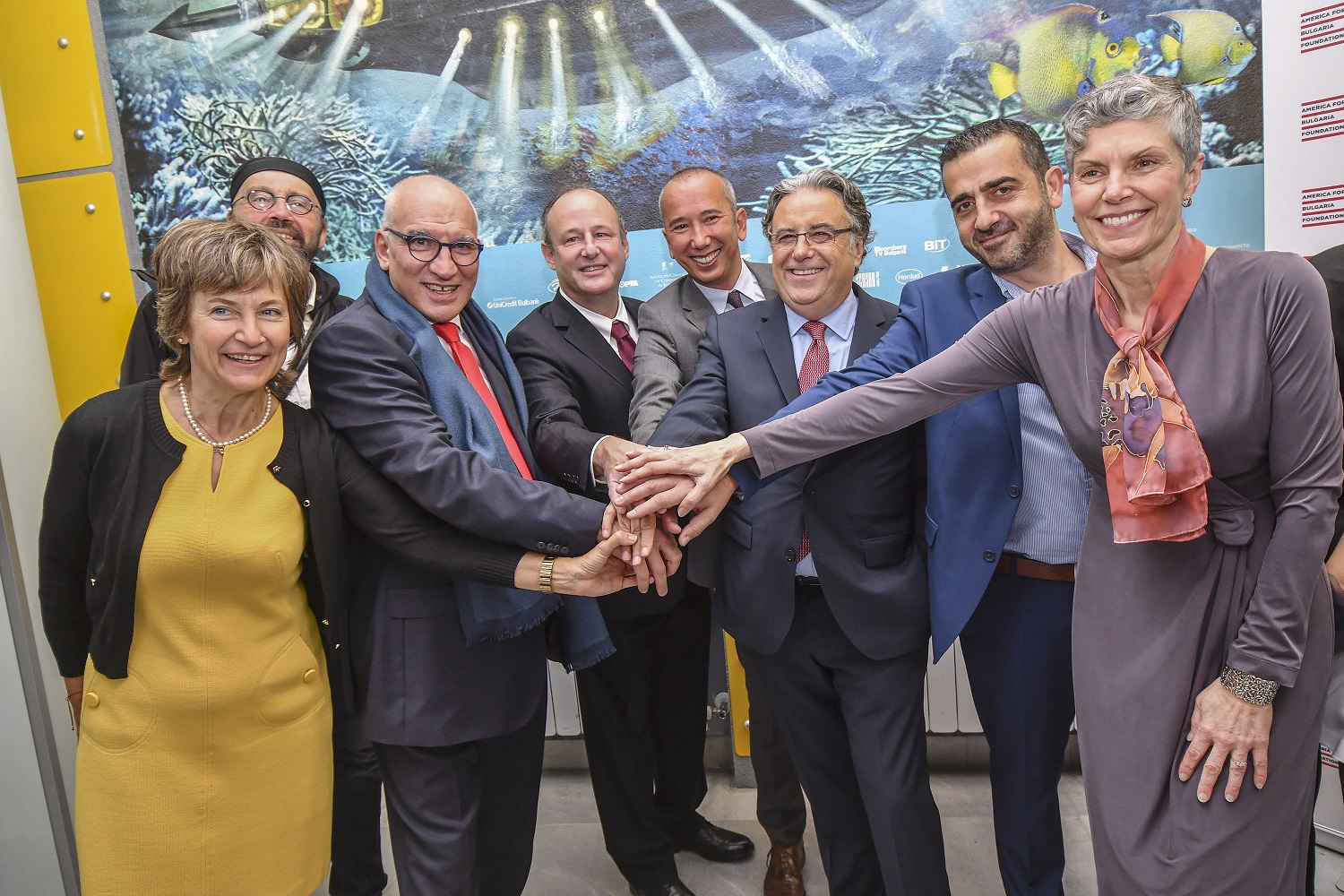 The big heroes of the Little Heroes are the hospital leadership, doctors, nurses and orderlies as well as all the companies and individual donors who have invested money and effort to transform the children's wards of Pirogov, ensuring a pleasant and comforting environment for children and their families: IKEA Bulgaria, Unicredit Bulbank, Happy Bar & Grill, Hewlett Packard Enterprise, Walltopia, American Chamber of Commerce in Bulgaria, Henkel Bulgaria, US Embassy in Bulgaria, LHSA + DP, New York, Baustoff + Metall, Sensor-S, Center for Creative Training, Tribal Worldwide Sofia, SteraMed, Rofix, Area, AstraZeneca Bulgaria, City Academy, Muzeiko; BNT, bTV, NOVA TV, Bulgaria ON AIR, Bloomberg TV Bulgaria, BiTelevision; all individual donors as well as the donors in the PIROGOV DMS campaign.  Tennis ace Grigor Dimitrov supported the initiative as its patron.