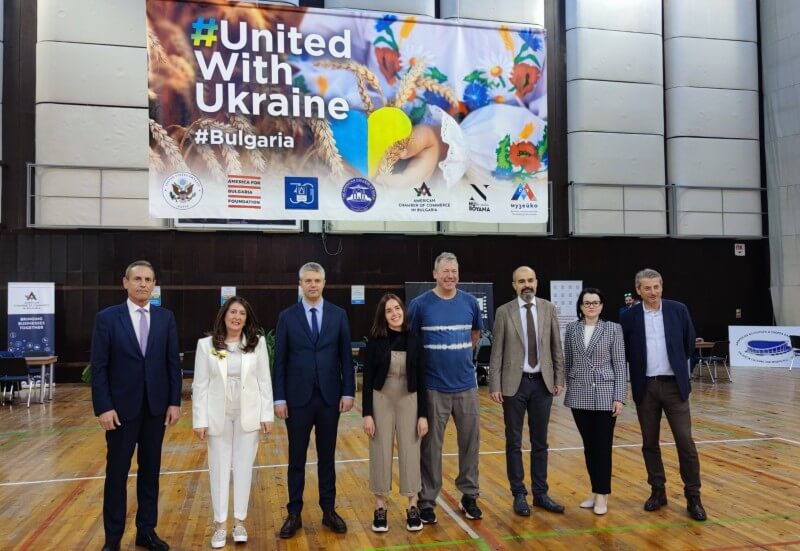 A fourth edition of the United With Ukraine job fair took place on April 9 at Varna's Palace of Culture and Sports, where tens of American and Bulgarian employers gathered to meet with refugees from Ukraine residing in the port city.
United With Ukraine is an initiative of the US Embassy in Sofia, the America for Bulgaria Foundation, the American Chamber of Commerce in Bulgaria, the American University in Bulgaria, the American College of Sofia, Nu Boyana Film Studios, Children's Science Center Muzeiko, and partners.
"I am proud to be here today with many American organizations, with partners from the Bulgarian government, part of this campaign, United With Ukraine. What we are doing here is showing unity, showing solidarity, as we are all witnessing a horrific war and the human consequences of that unprovoked war. As always, we are stronger when we are together," said US Ambassador to Bulgaria Herro Mustafa, who opened the event.
During the fair, displaced persons from Ukraine not only connected with employers but also received assistance with finding accommodation and information about access to educational platforms and childcare, among others.
The job fair was launched on the initiative of Yariv Lerner, the executive director of Nu Boyana Film Studios, and it is part of the larger United With Ukraine effort. Born out of partner organizations' desire to help the support efforts taking place in Bulgaria, the United With Ukraine platform contains information about all US-Bulgaria partner initiatives in support of Ukraine to date, with relevant contact details.
Mr. Lerner said that the next edition of the job fair will be in Varna again, at the end of April. Details will be announced soon.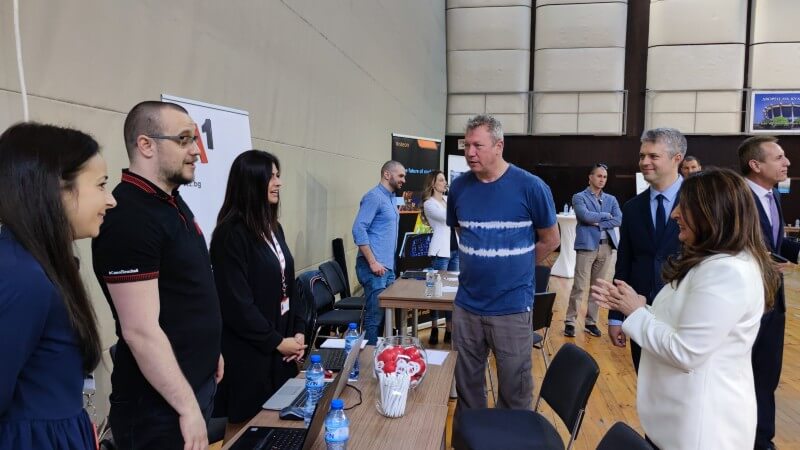 A number of corporate members of the American Chamber of Commerce in Bulgaria (AmCham) participated in the event as well. The Chamber's executive director, Petar Ivanov, said that "with this initiative, we are lending our support to those fleeing Russia's war in Ukraine. AmCham has encouraged its members to share employment opportunities so that we can help these people integrate and feel more at ease. Our expertise would be helpful in the event that legislative changes are necessary as well. The authorities, NGO sector, businesses, and citizens — all of us need to work together, with heart and mind, to provide opportunities for accommodation, work, and a smooth transition to those seeking refuge in our country."
The employment event in Varna was organized in partnership with the Varna Regional Governor's Office, the local community, and many volunteers.