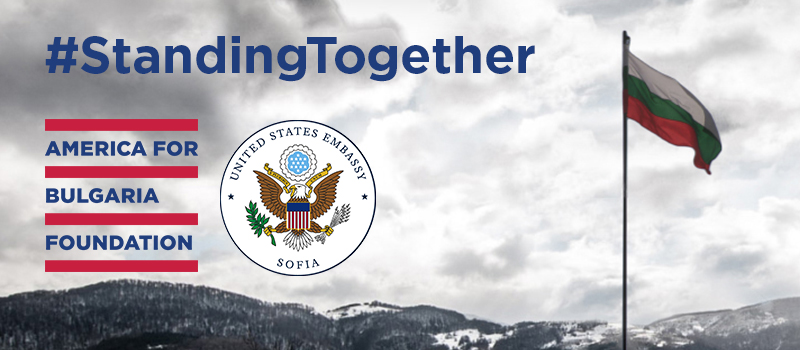 In recognition of the inspiring Bulgarian volunteers assisting their fellow Bulgarians during the COVID-19 crisis, US Embassy Sofia and the America for Bulgaria Foundation will award financial gifts to Bulgarian citizens, nonprofit initiatives, and small/medium-size businesses providing services to support their communities.
Please nominate yourself or your organization at http://www.BGStandingTogether.org
Our financial gifts are intended to assist those who are assisting others. We will award gifts to projects already operating.  
Applications will be accepted through 1pm Monday, March 30, 2020.
We will feature posts with recipients, so Bulgarians can be aware of the good work of their neighbors and friends. Follow us to get all the stories.