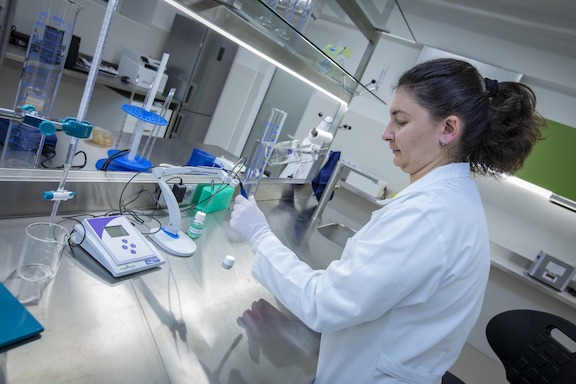 Starting this school year, life sciences students in Bulgaria will be able to apply theory in practice while still at university. This is possible thanks to the state-of-the-art laboratories at the country's first-ever Center for Applied Studies and Innovation (CASI), which opened in October. CASI is the brainchild of entrepreneur Kiril Petkov, whose company ProViotic sells probiotics on four continents, and came into being through the generous support of the America for Bulgaria Foundation and Sofia University's partnership. Home to the Center is Sofia University's School of Biology.
CASI brings together master's and PhD students in medicine, biology, physics, pharmacy, and others to work in teams on real projects for business clients and attend seminars on innovation and entrepreneurship. A career counseling center, world-class equipment and classrooms, and meeting and co-working spaces are now available to the young researchers. Students who complete the Center's program will possess the theoretical knowledge and practical skills necessary to launch their own innovative businesses.
"Our vision is to create a place where companies and leading academic institutions can come together to enable Bulgarian students to access the latest developments in biotechnology. The goal is for CASI to become a powerful incubator for biotechnological innovation in Bulgaria," said founder Kiril Petkov. To meet this objective, the Center will partner with innovative companies, Sofia University's Schools of Biology and Chemistry as well as its Center for Economic Strategy and Competitiveness, Queen Joanna University Hospital, Harvard University Medical School, and the Pasteur Institute.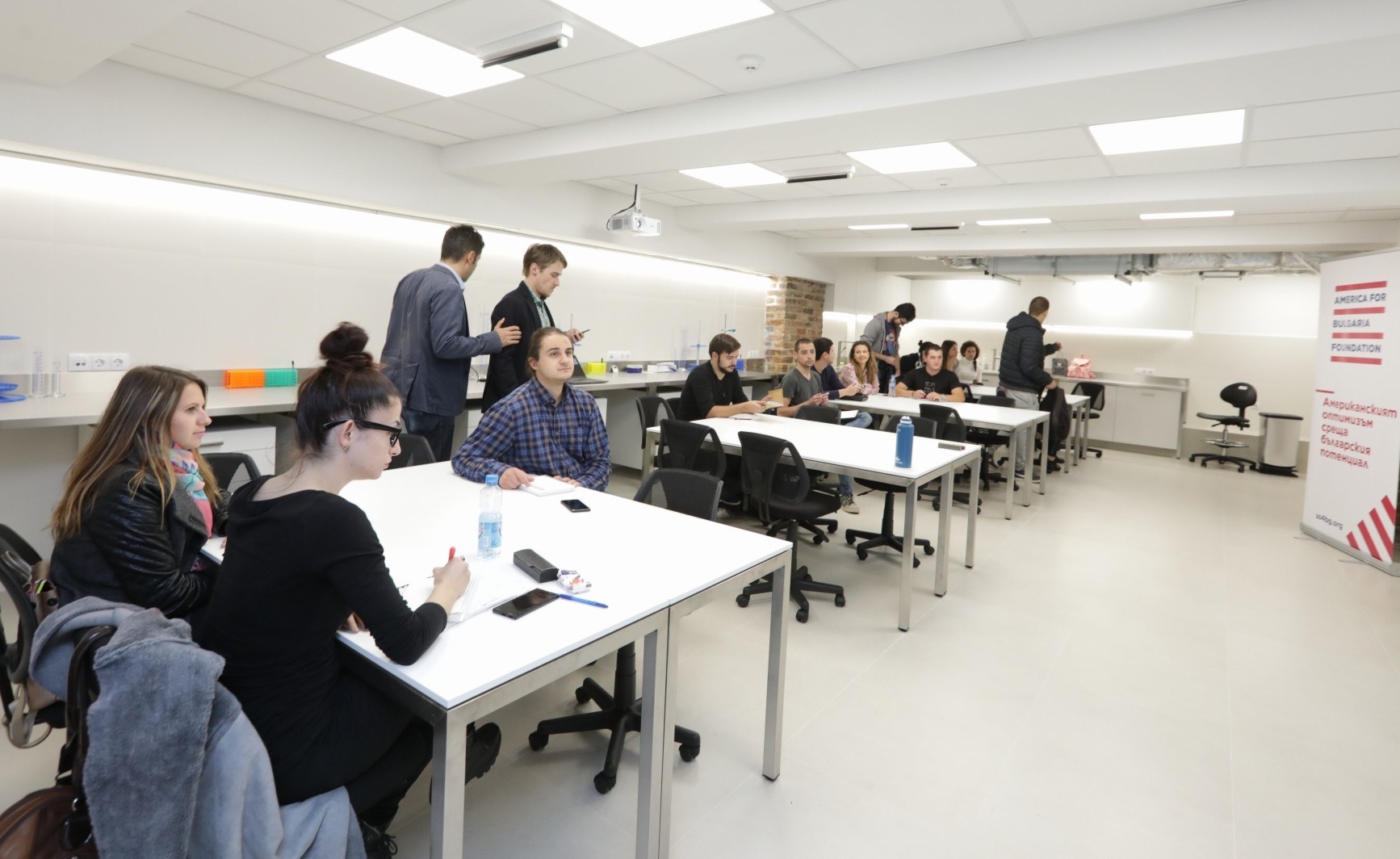 CASI is headed by Rositsa Tropcheva, a promising young scientist who turned down an offer from Harvard University in favor of returning to Bulgaria and becoming the Center's first director. "The Center brings together chemists, physicists, and biologists because modern scientific practice is highly multidisciplinary," she said. "Here they will work on joint projects—something that wasn't possible until now." One of the CASI's pilot studies will examine the ability of bacteria such as Lactobacillus bulgaricus to suppress disease-causing microorganisms.
In the future, the CASI will offer an interdisciplinary master's program in applied science, which will train future researchers and entrepreneurs in the field of biotechnology and stimulate innovation in Bulgaria. "Our dream is for CASI to become a catalyst for the transformation of the life sciences into a vibrant, innovative field where new startups emerge ready to make their mark on the global scene," Petkov said.
At the official opening of CASI on October 17, ABF President Nancy Schiller called the initiative visionary and thanked everyone for their support. "The shared vision of the business community, the America for Bulgaria Foundation, and Sofia University to create a world-class facility for research, study, and innovation came together because of our long-term commitment to education and the development of a competitive private sector in Bulgaria. It is our expectation that CASI will be a hub of innovation, which will inspire young scientists to stay in Bulgaria and, in the not-so-distant future, make discoveries of global significance," Schiller said.