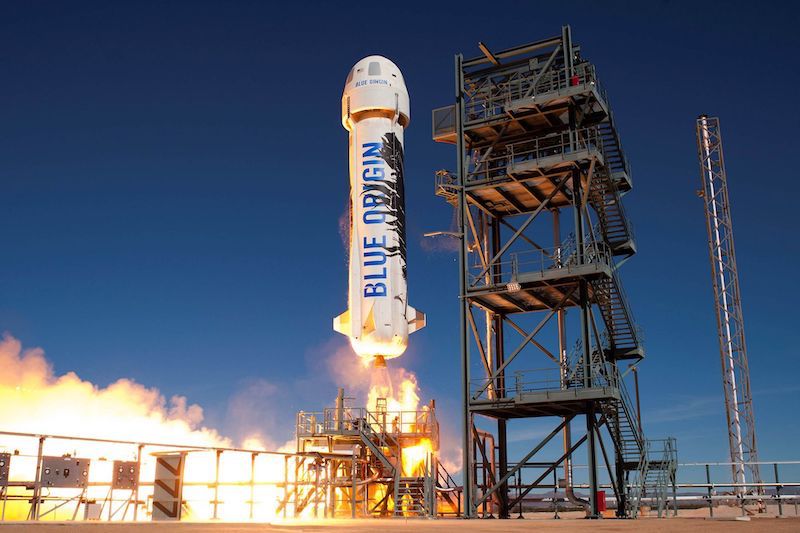 Forty-three years ago, Bulgaria sent a powerful intergalactic greeting on board the Voyager 2 space probe—a recording of Valya Balkanska's "Izlel e Delyu Haydutin." Balkanska's memorable rendition of the traditional Bulgarian song has been cruising through the open cosmos ever since.
In 2020, Bulgarians will have a chance to send messages to space again, but this time the messages will touch back down—bearing special keepsakes!
Schoolchildren from around Bulgaria will be able to participate in the Send a Postcard to Space program, an initiative of Blue Origin, Amazon founder Jeff Bezos's rocket manufacturing company, and its nonprofit arm, Club for the Future. Bulgaria's participation in the program is made possible by investment fund BrightCap Ventures and the Bulgarian Ministry of Education and Science.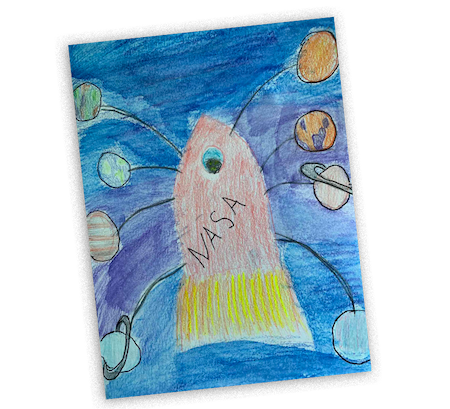 Between September 15 and October 23, students across Bulgaria will create postcards answering the question "Why do you think Earth needs space?" The students' cards will be flown to space on upcoming launches of Blue Origin's New Shepard rocket and returned to them with a "Flown to Space" stamp.
The recorded greeting aboard the Voyager 2 space mission offered a snapshot of our contemporary lives; it represented "a token of our sounds, our science, our images, our music, our thoughts and our feelings," as US President Jimmy Carter put it at the time. This new mission, by contrast, will let Bulgarian youth imagine the future of life on Earth as well as—why not!—in space.
The Send a Postcard to Space program strives to encourage student interest in STEM careers and generate debate about issues such as sustainable use of Earth's resources, ethical exploration of outer space, and engineering for space. To help students think about why Earth needs space, Club for the Future has made its educational resources available to educators on a microsite translated into Bulgarian. Through a variety of challenges prepared by the organizers, teachers can engage students in a thought exercise around the topic. For example, students may be asked to create a marketing campaign for a space chocolate; to design a technological device that works in space; or to write a space constitution. That way, the initiative becomes more than just a drawing exercise: it nudges young people to create solutions related to space exploration.
"We're excited to bring space one step closer to students in Bulgaria through our Send a Postcard to Space program," says Club for the Future director Josef Reinke. "The earlier we can inspire students to pursue careers in STEM, the bigger the talent pipeline we'll have worldwide."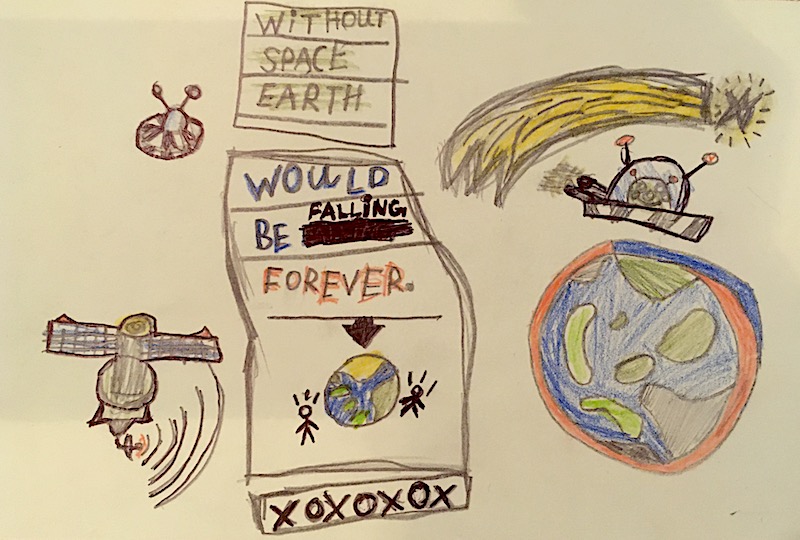 "Bulgaria's strength in technology and software development is growing exponentially, and ensuring we have rich STEM programs for our students to cultivate future talent is important," says Georgi Mitov, managing partner at BrightCap Ventures. "The space industry is especially inspiring for our students, and this program is an invaluable opportunity for Bulgarian students across the country to envision how they could play a role in the future of life in space."
"This initiative will motivate the next generation of creators—the ones who will solve the problems of humanity," says Bulgarian education minister Krasimir Valchev. "We are proud that thousands of Bulgarian students will have an opportunity to send their postcards to space and to learn about the technologies that make that possible."
Delivery company Speedy will ship students' postcards free of charge from participating schools to the main gathering point in Sofia—Muzeiko Children's Science Center. Students can also drop off their postcards directly at Muzeiko.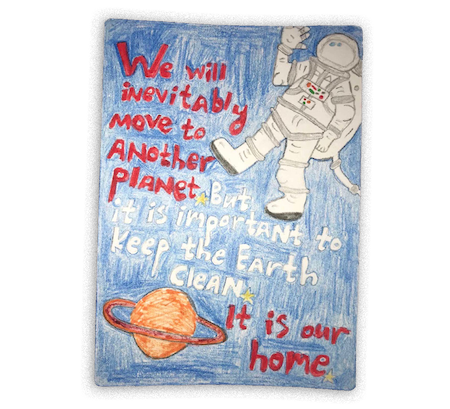 In addition to BrightCap Ventures and the Ministry of Education, support for the initiative comes from the America for Bulgaria Foundation, satellite manufacturer EnduroSat, and the Regional Education Management Authority in Sofia.
"The America for Bulgaria Foundation is committed to helping Bulgarian schools prepare youth for the jobs of the future. To that end, it has supported the development of school curricula and dozens of STEM initiatives over the past decade. When it comes to motivating students to pursue STEM careers, nothing beats the opportunity to allow them to design their own future," says Natalia Miteva, ABF program director in the developing and retaining human capital field.
Want to send a postcard to space? Follow the steps outlined here.