According to legend, the Rhodope village of Varbovo (from the word for willow in Bulgarian, varba) got its name from a grand old willow tree that once sheltered up to 10,000 sheep from the scorching midday heat.
Silivryak is to be a shelter, too, in the manner of that old willow tree, but for busy city dwellers interested in a slower, more authentic life close to nature. It will also be a sanctuary of disappearing traditional lifestyles and cultural heritage.
Silivryak is a project of Maria Jekova, of MasterChef Bulgaria fame, who fell in love with the area and moved there five years ago, bringing Varbovo's population to a grand total of four. With her prize money from the popular TV cooking show last year, the 29-year-old photographer, travel and food blogger, and self-taught chef bought the village's old potato storage facility — a sturdy two-story stone structure in the region's traditional architectural style — and is determined to breathe new life into it, thereby helping to reverse Varbovo's decline.
She called the place Silivryak, after the so-called "immortal flower," a plant unique to the Rhodope Mountains and known for its resilience. A quality that she hopes would guide her endeavor.
Maria shies away from labeling Silivryak a restaurant, а guesthouse, or a crafts center. It will be all of these rolled into one, she says. She is hard at work creating a place where visitors can meet people from the area, have a delicious seasonal meal, stay the night, and take a yogurt- or cheese-making workshop. By providing livelihoods, Silivryak aims to give locals a reason to stay and newcomers an incentive to move in.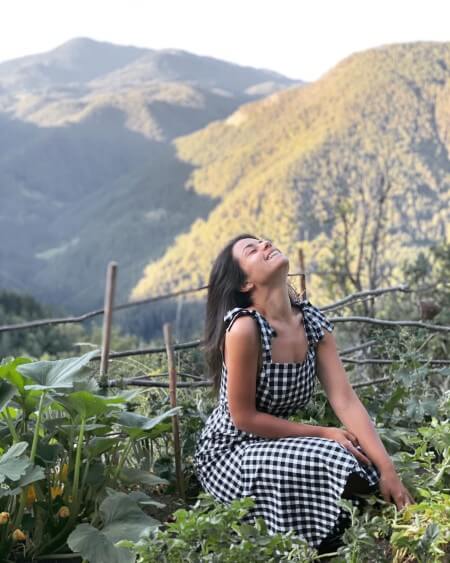 What Maria hopes to do in her corner of the Rhodopes can be replicated in many other places in Bulgaria, she says. The country is like "an unplowed field, full of opportunities" in rural tourism. With strong tourism services and products respectful of local traditions and nature, she is certain that Bulgaria can become a world-class destination.
Her ideas about sustainable tourism found a natural partner in LocalFood.bg/Pendara Foundation, an organization at the forefront of the local food and rural tourism movement in Bulgaria. Together, Maria and the Pendara team are launching a series of tours exploring Bulgaria's culinary diversity. The first tour is on July 15–17 in the picturesque coastal village of Tyulenovo, in northeast Bulgaria. (Bookmark Pendara's website, and never miss another tour!)
Maria talked to us about her relationship with food and cooking, about treating our bodies and planet responsibly, about living in a small community, and about her efforts to attract support for her vision of rural development.
Maria's long journey to good food and village life  
I had an introverted, sad childhood. I was a very overweight child, then an overweight teenager. Fast food was part of my daily life for long enough to cause damage to a developing organism, and I carry the consequences to this day.
Subsequently, this made me really meticulous about what I put in my mouth — and by extension what I put in my head as well. One builds this whole selective permeability over time. Knowing what a prison your own body can be, I slowly became the person I am today in terms of eating habits.
I started cooking when I realized how important what you put in your mouth is. My love of cooking came through my respect for my health. I had a reacquainting with food, a chance to reconcile with something I had had an unhealthy relationship with.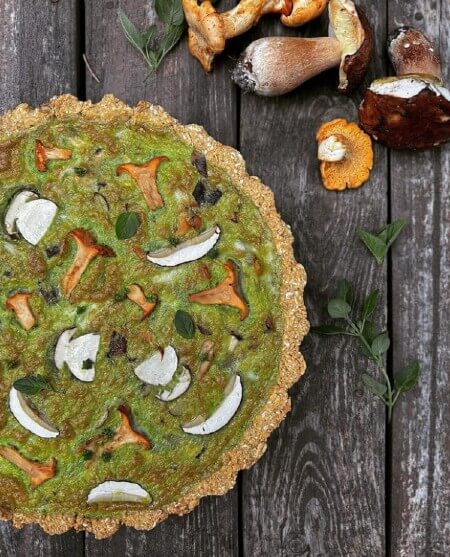 My grandmother's death five years ago had the most impact on my broader life habits. She is the person with whom I have felt the strongest connection. I was named after her. When you are faced with life's end and realize that death is a thing, that it will happen to all of us, then you start to take as much as you can from life, to be happy, to be grateful, to skip and hop… This is when I started becoming the person I am today, and I am happy with what I have achieved. I had this big internal struggle with myself. Now I mostly struggle with the outside world, not so much with myself.
But really, when you realize that you are so fragile and life is so fleeting, you give yourself a talking-to and realize that no one else is to blame for anything that happens to you. If you waste the time you've been given, it's on you. You yourself are responsible for the things that happen to you. You can be anything you want to be.
I wanted to be free. That's why I bought my house in the Rhodopes.
From spokesperson for healthy eating habits to MasterChef Bulgaria
Because of my Instagram channel, in which I was sharing things about my life in the village, I received letters from people who told me that something in their lives had changed for the better because of something I wrote, that my messages had made them feel good. So, I realized that maybe I shouldn't restrict myself to the small audience I already had, but I should try to reach more people. I appeared on MasterChef not so much to cook, but to share what I believed in. When a person is sincere and loves what she does, life takes her farther than she intended.
People write to me every day to tell me how they have changed their thinking or that they are fulfilling one dream or another. Sharing what you believe in with others is worthwhile.
I think life is worth living when things are happening to you and when you make things happen.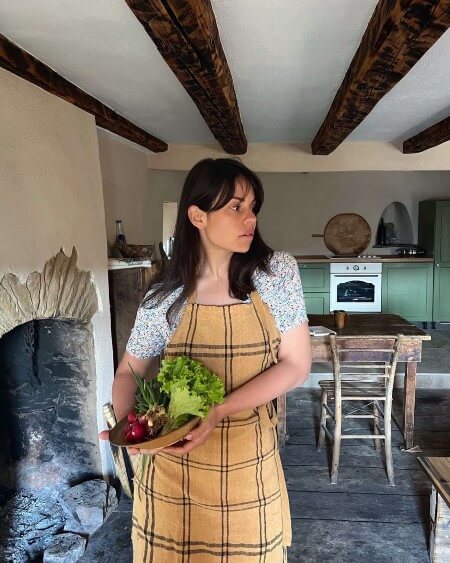 The best food is simple food
Good products are key. With good product, you can do minimal work, and you will still make a nice dish, but with bad products, even if you mix 18 different things, it will still be a bad dish. You can achieve a nice taste, but you won't get quality.
Getting flavor right is the easiest thing — there are enhancers, flavorings, all kinds of things. You can achieve the right structure, texture, and color… Delicious food doesn't impress me. I'm impressed by food that someone put thought into, a recipe behind the recipe, food with a story. Who made it, why did they make it that way, what were they trying to express?
The other thing I advocate for is simplicity. Things to me don't need to be complicated to be interesting. I prefer food to be simple with a complex flavor. I love complex flavor, I don't love complex execution. I believe that you can achieve a complex taste with simple execution. Sometimes, following a complex recipe, you can achieve something that is delicious, but you won't fall in love with it. Love need not be complicated!
A little house in the Rhodopes
My whole philosophy is guided by the belief that we shouldn't be a burden to Earth. Construction weighs heavily on the land. We must also be sensible when we build our homes. A house built with natural materials is a healthier place to live. You breathe more easily inside. One day, nature will easily reclaim such a house. Therefore, I used only natural, local materials for my house, and I am doing the same thing for Silivryak at the moment.
Silivryak won't be just one thing, it will evolve over time. The people who visit will also leave their imprint. There will be places to spend the night, a place to eat, all the stars of the Rhodope Mountains to gaze at, and the surrounding nature to enjoy. Everyone will find something there. What I will provide is my all. Silivryak will offer my cooking made with products from this land.
I dream very vividly of the moment when Silivryak will be open to visitors. I can't wait for us to learn from each other, to exchange ideas. Most of all, I hope that the place will make people dream and realize that they can be whatever they want to be, they can go wherever they choose to go. This is what I want Silivryak to be.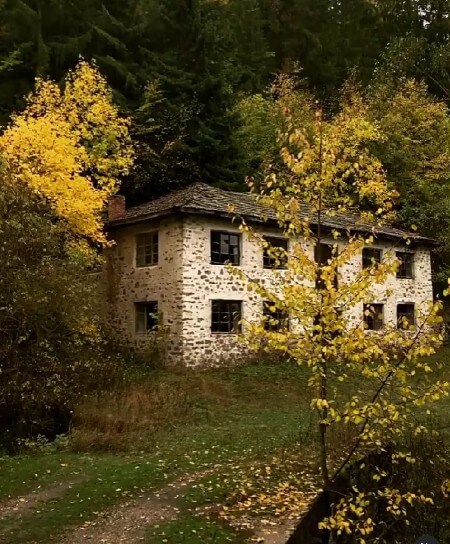 I want to create a place that could one day be someone's workplace, someone else's ticket to their dream life.
There will be something for everyone. There will be a garden, a chicken coop, everything that brings people as close as possible to how food is produced, to its source. What I look forward to the most is taking a young guest to the chicken coop in the morning, so they can get the eggs for their own breakfast omelette.
I envision activities for both children and adults; there will be workshops for making Rhodope handmade couscous and winter preserves. I have spoken to local artisans about having cheese- and yogurt-making classes. Engaging local people is important.
The local community has given me so much. I would like to introduce the people here to the world I come from and make the two work symbiotically. I hope that locals would teach city people about their way of life and pass on their knowledge. Hopefully, the city folks would then pass the lessons on to someone else.
Silivryak will enable such meetings.
Being part of a community
I've learned more here than I have in the rest of my life — about life, about friendship, about community, about having someone to call at 2 in the morning if you're in trouble. In my own city, among dozens of acquaintances, I have felt more alone than here with one person living over the hill.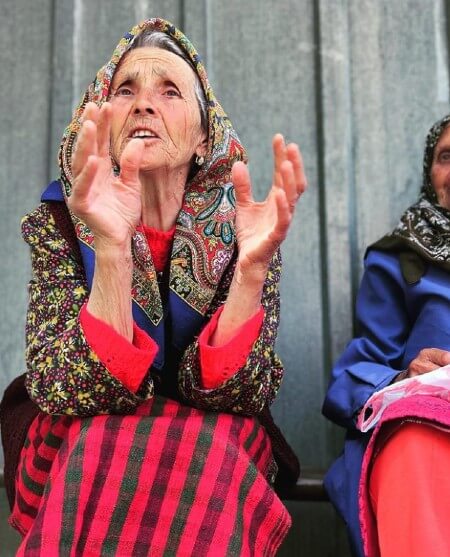 I buy almost nothing from outside this community. All my wood, nuts and bolts, nails… even the fuel for my car comes from a local gas station because I believe that this is what you do when you live somewhere — you support local livelihoods.
I don't believe in DIY logic because it deprives a lot of people of income. If I start doing everything myself, the professional won't be able to feed his children, and I will miss out on honing my own strengths. Everyone misses out on doing what they are good at because they try to do everything. You end up doing poor work, and professionals go hungry.
As a photographer, I have suffered from this. For many people, the thinking is: Why should I pay 1,000 levs for a wedding photographer when my cousin can take pictures with his phone!
I don't garden to stop buying food from the people I've always relied on and to whom I'm grateful for all the clean products they have supplied me with. I keep a garden to learn and to ground myself.
An exciting new partnership

Together with the team of the LocalFood.bg/Pendara Foundation, I will be traveling around Bulgaria, visiting people's kitchens, and cooking with the products we find. Our first event is in Tyulenovo. On July 15, 16, and 17 we will be on the Northern Black Sea coast, and we will talk about Black Sea food, about seafood recipes, about the fish in our sea. I am cooking a multi-course dinner in Tyulenovo featuring all the flavors of the Black Sea. I believe that our seafood is very underrated, that it should be in the limelight. I will try to do my bit for this cause.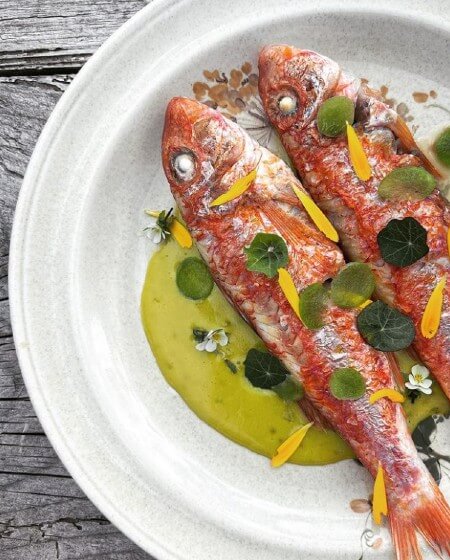 The Pendara team and I believe that Bulgaria is very rich in flavor, beauty, and local products, and these are grown in a way that respects people and the planet. This wealth is greatly underestimated largely because it is unknown. Bulgaria can become a huge culinary destination. A lot of work needs to be done in that direction, and the Pendara team and I are very excited to be doing some of it together.
Silivryak – a childhood dream come true   
I was 11 when I first visited a farm in Italy, fell in love, and wished for a place of my own. I have many drawings of my dream farm. And it makes me very happy to see that Silivryak is exactly what I dreamed of when I was 11.
It was very interesting for me to see the farm as a business, as a product of agriturismo, not just as something you have in your yard.
I have traveled all around Europe, lived in Italy and Norway, and I do not see what Provence and Tuscany have that Bulgarian villages in the Rhodopes don't. I feel the same atmosphere here; what's missing is the people who believe in the place's potential. I believe that Bulgaria has an incredibly promising future in rural tourism — in connecting food with nature, with rural experiences, with crafts. Creating tourism products can give you the satisfaction that you have created something beautiful, while also doing something that you can make a decent living from. I hope that we Bulgarians can learn to take pride in what we have. I also think we can become a top tourist destination for people from Europe and the rest of the world. Not only for mass tourism, but also for another type of tourist — for people who value, respect, and enjoy authenticity and quality.
I love village life very much, and I know that when one believes in something strongly enough, everything falls into place. When you set your mind in the right direction, everything helps you get there.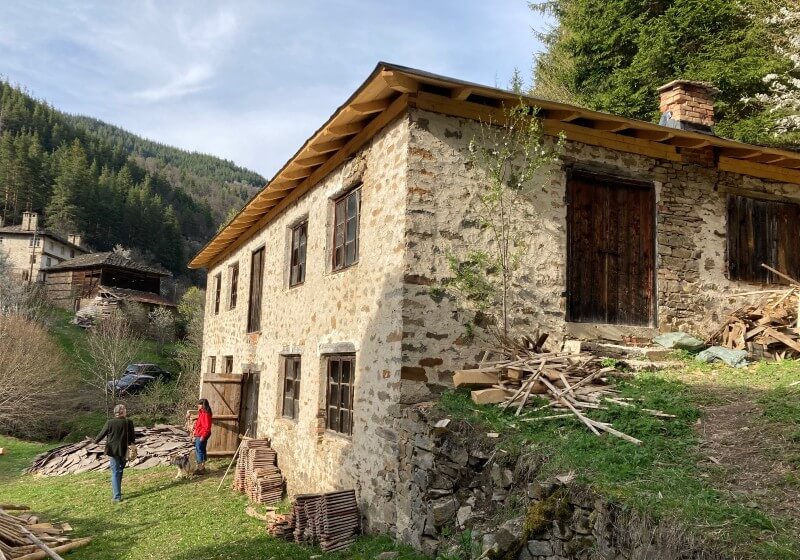 I have come to realize how much Bulgaria has to offer. The country is an unplowed field, full of opportunities. Things are yet to be created here, and this fact makes it attractive for people who wish to create. The joy of creating cannot be compared to financial rewards.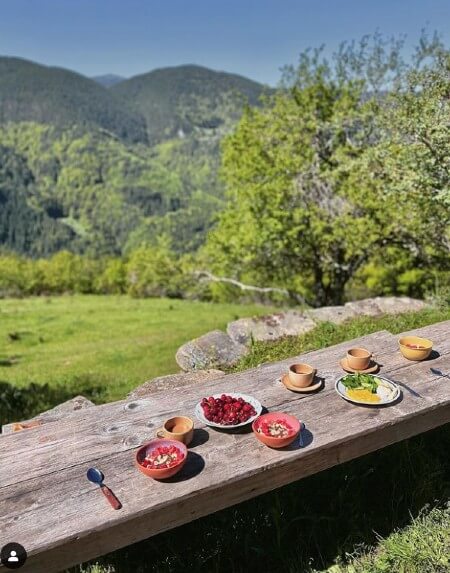 Silivryak is located in Varbovo, near Shiroka Laka, about 30 km from Smolyan