The America for Bulgaria Foundation welcomes two new directors—Lidl CEO Milena Dragijska-Dencheva and longtime Bulgaria friend Ambassador Roderick Moore. Ms. Dragijska-Dencheva and Ambassador Moore joined the ABF Board of Directors in January 2021.
Ms. Dragijska-Dencheva is a manager extraordinaire who knows that running a successful business means investing in local communities. Not only is she behind the supermarket chain's high-impact growth in Bulgaria, but also one of the most ambitious corporate social responsibility programs in the country bears her signature.
Under her leadership, the company has focused on employee development and sustainability projects and invested in building relationships with partners and competitors alike. Its commitment to making communities across Bulgaria vibrant places to live and work has translated into initiatives such as You and Lidl for a Better Life, Vitosha Green Line, Sofia Urban Challenge, and Give Balkan Trout a Chance. Through Vitosha Green Line and Sofia Urban Challenge, the company has helped thousands of the capital's residents enjoy easy access to Vitosha Mountain over the past decade. You and Lidl for a Better Life has donated more than half a million levs to 73 local community initiatives of Bulgarian civil society organizations.
Prior to assuming the position of CEO of Lidl Bulgaria, Ms. Dragijska-Dencheva held various positions at Lidl headquarters in Germany. She has a master's degree in law from Sofia's St. Kliment Ohridski University, an LL.M. degree from the Eberhard Karls University of Tübingen, and an MBA in international marketing from Reutlingen University ESB Business School, Germany.
She is also a member of the management boards of the German-Bulgarian Chamber of Industry and Commerce, the Association for Modern Trade, and the Council of Women in Business in Bulgaria.
Ms. Dragijska-Dencheva was named Manager of the Year for 2020 by Bulgaria's Manager magazine.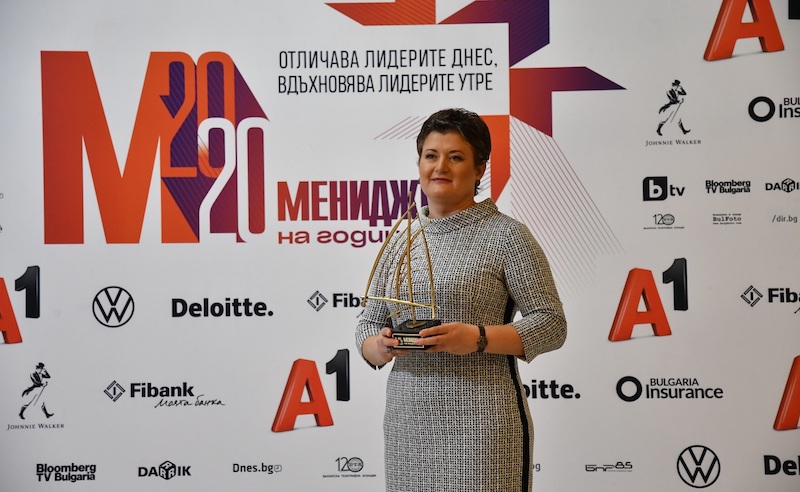 ***
Ambassador Moore's connection to Bulgaria goes back 35 years, beginning with his study of Bulgarian in college and a post-graduation backpacking tour of Bulgaria and other countries in the region in 1986.
By his own admission, Bulgaria is the place he has spent the most time in, other than Washington, DC, in his adult life. He was posted three times to the US Embassy in Bulgaria: as political officer in 1990–1992, Deputy Chief of Mission in 2000–2003, and Chargé d'Affaires in 2015.
In his 31-year career (1987–2018) with the US Department of State, Ambassador Moore held senior positions at US Embassies and multinational missions in Croatia, Bosnia and Herzegovina, North Macedonia, Serbia, and Haiti. He was the first US Ambassador to Montenegro. At State Department headquarters, he served as special advisor on anti-corruption and as political-military officer for Central and Eastern Europe. He is the recipient of numerous State Department awards, the Presidential Meritorious Service Award, and honors from the Montenegrin and Bulgarian governments.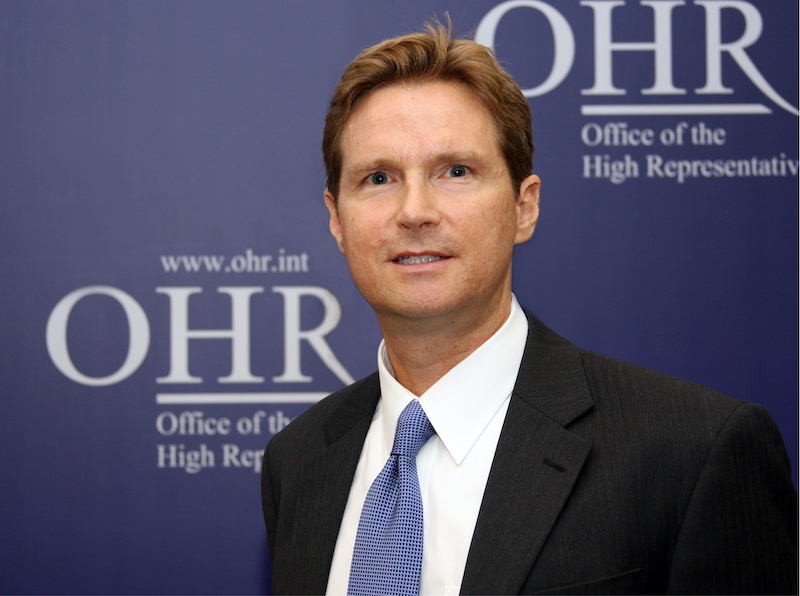 Ambassador Moore has been on the faculty of the Fletcher School of Law and Diplomacy, the US Naval War College, and Arizona State University. He has a BA in Russian Studies and international relations and an MA in Slavic Linguistics from Brown University.
Ambassador Moore is on the Board of the Bulgarian-American Society in Washington, DC, which supports organizations working in aid of Bulgaria's most vulnerable citizens. His enduring connection to Bulgaria takes the form of multiple personal and professional contacts and support for an array of local initiatives.
We are excited to welcome them both on board.