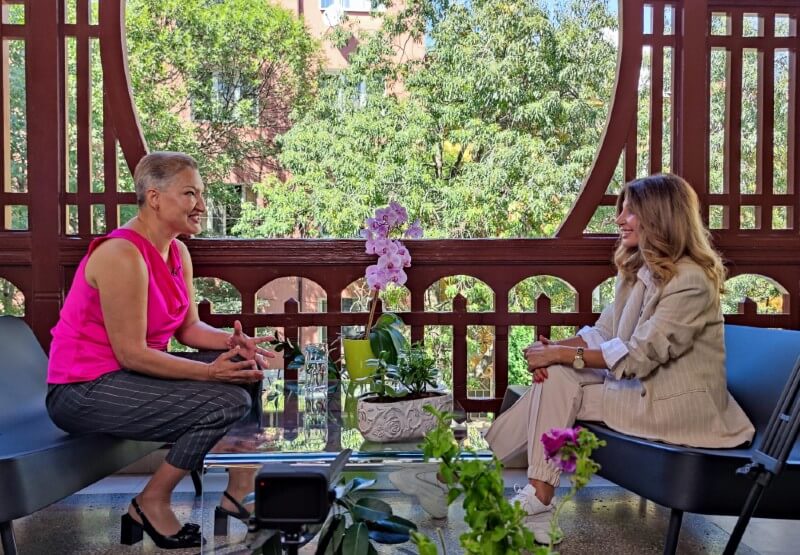 "It's important to be empathetic" is how internationally renowned pop and jazz music performer Esil Duran summed up why she has supported Bulgaria's largest breast cancer awareness event, Race for the Cure, since its launch in 2018. Ms. Duran visited us at 6 Malyovitsa Street in Sofia and chatted to Nelly Ognianova, ABF's healthcare program director, about the importance of raising awareness and supporting loved ones battling cancer.
Esil Duran and the America for Bulgaria Foundation Support Breast Cancer Awareness from America for Bulgaria Foundation on Vimeo.
ABF is a gold sponsor of Race for the Cure Bulgaria 2022.