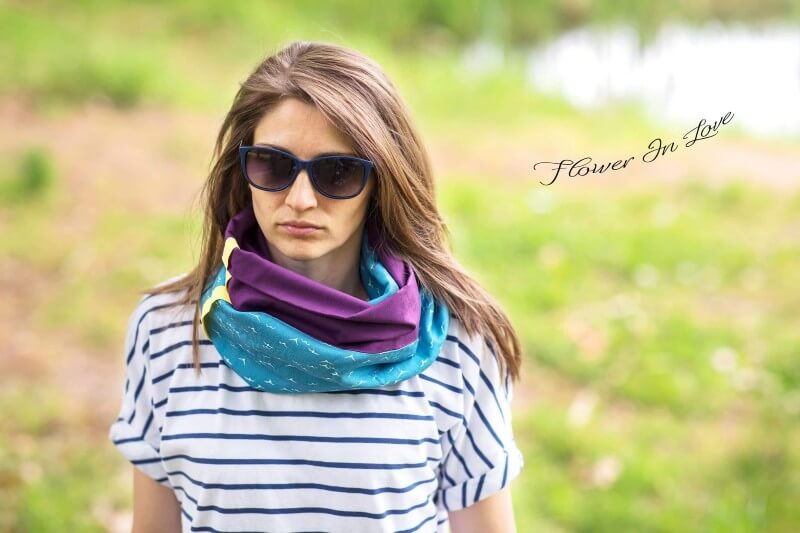 Tsveta is slightly intimidated by the word artist and prefers to call herself an art enthusiast instead.
One look at her creatively designed and beautifully executed scarves, bags, T-shirts, and makeup organizers, however, will leave no doubt about her artistry and skill.
Although Tsveta had designed her own fashion accessories for years, she never thought of her personal styling experience as a potential occupation. An engineer by education, Tsveta worked in sales in her native Panagyurishte for years. Then Covid-19 struck and shut down schools for long stretches of time, and the mother of three had to quit her job. On the plus side, Tsveta finally saw an opportunity in what she had previously considered just a hobby.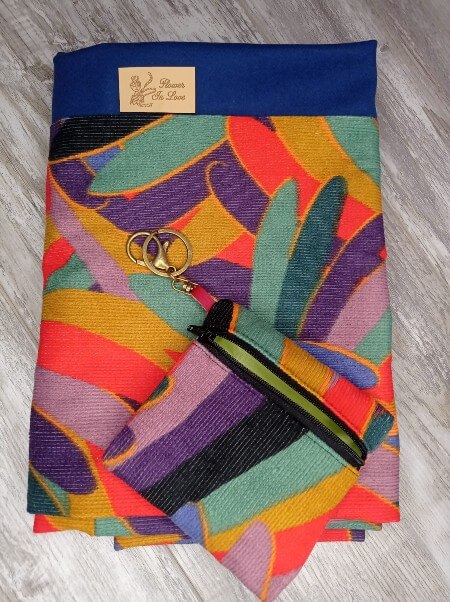 Under the name Flower in Love (Tsveta means "flower" in Bulgarian), she started out making looped scarves — called infinity scarves because they have no beginning and no end — and gradually, as demand grew, added other items to her offerings.
The more Tsveta educated herself about making things with textiles, though, the more concerned she became about the industry's impact on the planet. So, she increasingly uses recycled materials and repurposes old clothes. Her "new life for old jeans" collection was so popular it sold out almost as soon as she released it.
Tsveta says she is lucky to have her family's support in her artistic entrepreneurship journey. Her husband not only helped her come up with the brand's name and logo, but also prints of his beautiful paintings frequently appear in Flower in Love's creations.
Her two daughters were also inspired by their mother's foray into creative work and are crafting their own accessories, with her elder daughter already making sales as well.
Follow Flower in Love on Facebook and Instagram to select a special gift for a loved one and learn more about this talented family from Panagyurishte!
Tsveta is a graduate of Business Academy for Starting Entrepreneurs, the America for Bulgaria Foundation–supported free entrepreneurship program.