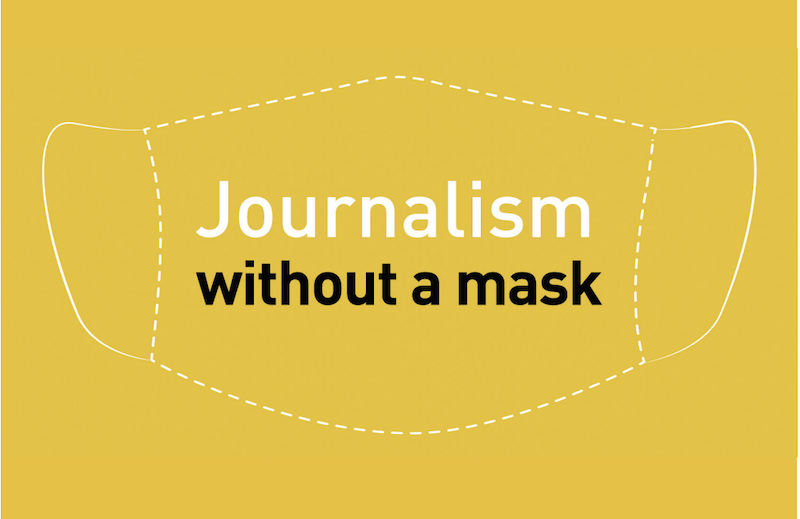 Just as Covid-19 cases began to rise precipitously in Bulgaria in mid-October, a made-up claim made the social media rounds, feeding skepticism of the speed with which the virus is spreading and the seriousness of the Covid-19 outbreak. There was no way, the claim went, labs in Bulgaria could have handled nearly 8,000 tests in 24 hours; there weren't enough labs or lab technicians to process that many tests.
A journalist from Dnevnik.bg debunked the claim by checking all numbers and assumptions and quickly arrived at the truth: the claim about capacities relied on incomplete data and incorrect assumptions about how the PCR test is processed.
Even as examples like these clearly demonstrate the increasing importance of responsible journalism, conditions for practicing the craft in Bulgaria are getting worse, according to the Fifth Annual Survey of Media Freedom in Bulgaria, conducted by the Association of European Journalists – Bulgaria. Not only are Bulgarian journalists subjected to increasing pressure, but also decreasing incomes and job uncertainty are making a beleaguered profession even less desirable. Three in every five respondents assess media freedom in the country as poor or very poor, with one third rating it as average; fewer than 10% of participants had anything positive to say about the state of media in Bulgaria.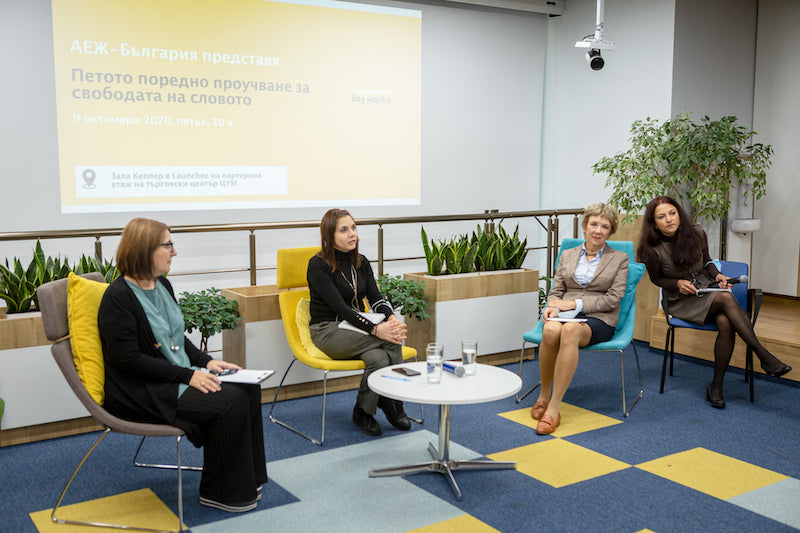 The survey was conducted online between May 3 and June 10, 2020. A total of 204 journalists and media professionals from around the country participated, the highest number of respondents to date.
"Unfortunately, your lives are not easy at the moment, and I'm only too aware of that," Dutch Ambassador Bea ten Tusscher said at a public presentation of the 2020 media freedom survey on October 9. Highlighting the important role of an independent press, Ambassador ten Tusscher added: "The press is the fourth power in any democratic state. The fourth power is playing an increasingly important role, also in my country. In a vibrant democracy, you need counter-voices and you need clear facts and analysis of facts."
Attempts to silence critical media voices have intensified in 2020, the survey found. Four of every five respondents report being subjected to pressure or knowing of colleagues who have had interference in their work. External pressure is far more prevalent than pressure from within media organizations, with political interference being the dominant form of pressure. Slander against journalists is also becoming increasingly commonplace, according to the survey.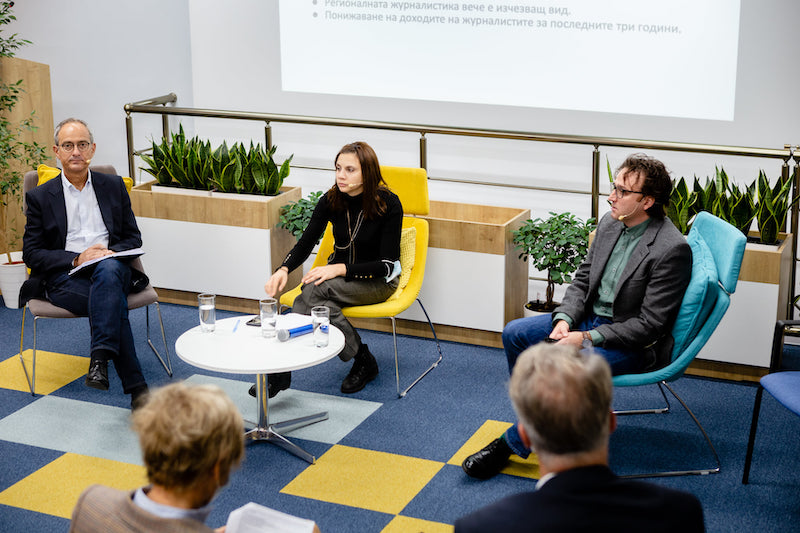 "Most worryingly, more than 20 percent of journalists—one in every five journalists said so in the survey—do not need external or internal pressure to self-censor. In a sense, this is a sign of hopelessness," said sociologist and political commentator Iliya Valkov, who analyzed the survey results.
Spas Spasov, of Dnevnik.bg, also identified self-censorship as a worrisome trend, saying: "Self-censorship has become a journalistic standard in recent years, one that heavily distorts the picture journalists create of the state of things in the country."
This trend is even more pronounced outside the capital, Sofia, Spasov said. Based in Varna, Bulgaria's third city, he noted the deteriorating state of regional journalism and local publications. He said he realized that his investigations of local issues received the exposure they did only because he works for a major national news organization. In 2016, Spasov helped found Za istinata (Pro Veritas, "For the truth"), an independent platform supporting regional investigative journalism.
Another important finding of this year's media freedom survey is that government institutions tend to deny information to or otherwise thwart the work of critical media, whether local or national. Four out of five respondents report being treated differently by public institutions than journalists from pro-government media are.

The global Covid-19 pandemic is further eroding media freedom, the survey results suggest. News organizations have suffered considerable financial losses as a result of the pandemic, triggering layoffs and further restrictions on editorial freedom. Commenting on the latter, journalist Camelia Ivanova noted, "This is what shocked me [in relation to the pandemic]…how directly you can have your rights restricted as a citizen as well as a journalist." Ivanova is a member of AEJ – Bulgaria's management board and a correspondent for German public broadcaster ARD.
Rampant disinformation related to Covid-19 is a challenge in its own right. "[It is] a challenge for any good journalist because they have to look for the truth," Ivanova said. She attributes the persistence of certain myths to low media literacy among Bulgarians and the myths' ability to manipulate people's fears. "The key and answer [to this problem] is in [nurturing] a critical public."
"We have to discuss as much as possible the problems in the media environment, and we have to be united and firm in doing it, because it is clear that there are persistent problems that remain unsolved in the past ten years and are likely to worsen because of the impending economic crisis… Political pressure on newsrooms is becoming unbearable. We really have to say 'enough is enough,'" Valkov said.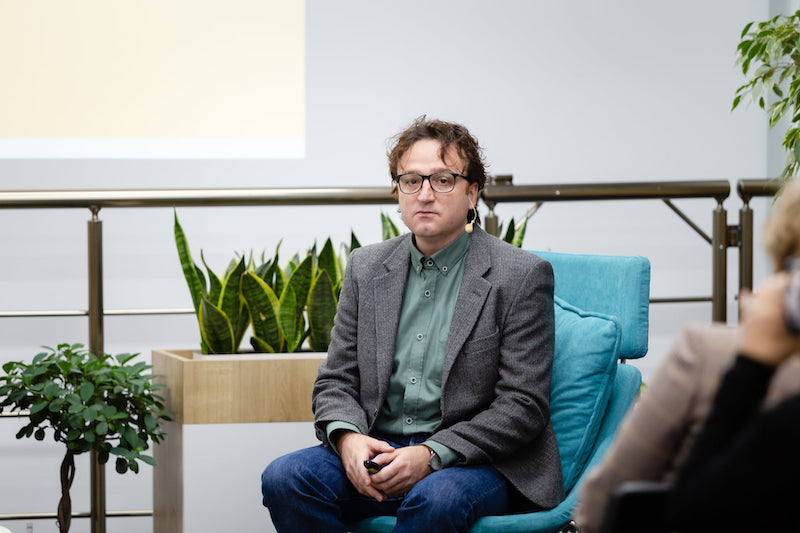 Nearly half of respondents see potential for improvement in creating new independent media that rely on financing through donations or subscriptions. Shedding light on media ownership and passing measures to break up ownership and distribution monopolies are seen as further potential remedies for media freedom in the country.
The Embassy of the Kingdom of the Netherlands in Bulgaria provided financial assistance for the survey. The Association of European Journalists – Bulgaria is a professional community of journalists that speaks for the rights of journalists and defends press freedom. The Association works with the long-term support of the America for Bulgaria Foundation.
Don't be duped by disinformation and fake news. Use the Association of European Journalists – Bulgaria's free Guide to Factchecking in the Digital Environment (available in Bulgarian).