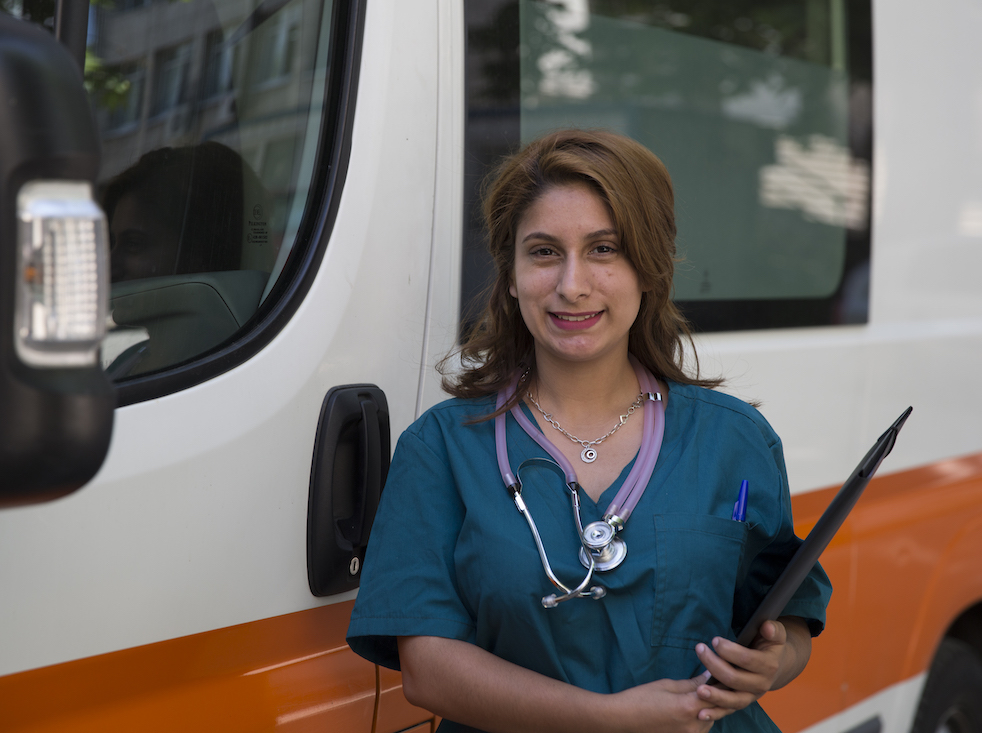 Few girls from the Roma neighborhood in Velingrad finish high school, and even fewer go on to study at university. Yet, since she was a little girl, Rashka Gaitanova knew she didn't want to be part of the statistics: she imagined a different life for herself. Her dream was to become a doctor and help others. Her parents supported her, but the scarce family budget would not have been enough to cover the additional biology and chemistry classes she needed to prepare for the medical school entrance exams.
The solution came from the Student Society for the Development of Interethnic Dialogue, an NGO working with Roma youth. For the past five years, the Trust for Social Achievement has enabled the Society to help Roma high school students and young adults to prepare for and be admitted to university. Rashka applied to their program and was selected to receive support for additional after-school tutorials in biology (she had to prepare for the chemistry exam on her own). So, for a year, the young woman commuted weekly to the nearby town of Pazardzhik, an hour's bus ride from Velingrad, to delve into the intricacies of anatomy, genetics, botany, and microbiology. In addition to helping students with travel and textbook expenses, the Society provides counseling on where and how to apply as well as how to identify and apply for external scholarship support.
At 21, Rashka is one of a handful of Roma women studying medicine at Sofia's Medical University. She successfully finished classes in June and began her year of practical training in September. She cannot wait to get as much experience as possible in order to prepare for the next chapter of her life: "I want to go back to my hometown and work in the Roma neighborhood. The challenge is that the community is poor and uninsured, and most have hardly ever, if ever, visited a doctor. So, my care is greatly needed in the community."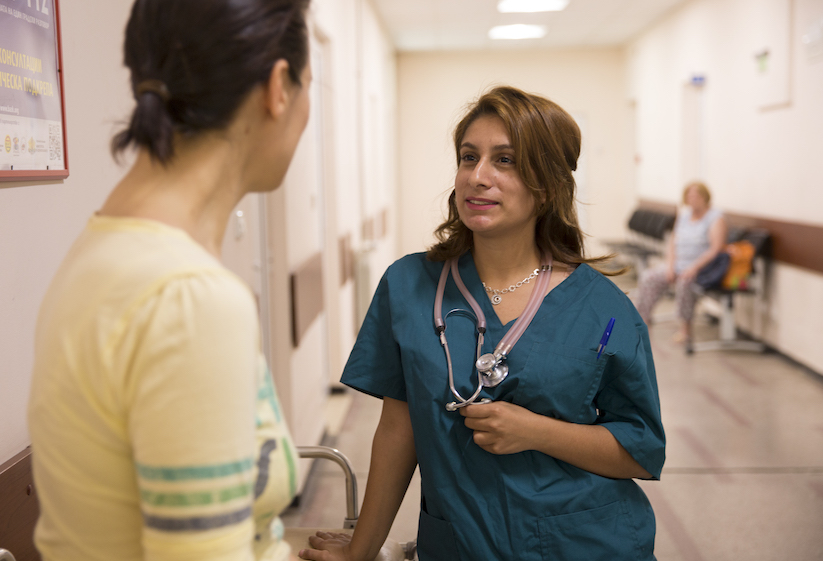 When she succeeds, she will become Velingrad's first doctor's assistant of Roma origin. This is a new degree in Bulgaria, designed to prepare health professionals in areas such as emergency care, GP assistance, and medical care in schools and social centers. Rashka is excited to be a part of something new. "By becoming a doctor's assistant, I want to be a part of the change in the healthcare system, a change that I think is well past due and necessary."
Her family is proud of her achievements, and she has inspired her younger brother, a high school junior, who is preparing to follow in her footsteps next year.
Although many people think medicine is a thankless and difficult profession, it gives Rashka rewarding, meaningful contact with other people. "I think Confucius said that if you do what you love, you don't really have to work. I completely agree," she says. "It is wonderful being able to give others hope. Serving people makes me really happy."
She took care of newborns and preemies at a neonatal ward for half a year, an experience that convinced her that helping others is her calling. "I have held a baby that weighed a pound and a half and babies with many health problems, but for the time I was there, we didn't lose a single baby." She took this as a sign that she should work with children, so she is considering a residence in pediatric care.
Rashka believes that working in a doctor's office or an institution may not be the best use of her time and skills. Moreover, Velingrad region's remotest communities are in most urgent need of medical care, as people there do not have easy access to a hospital. So, she sees herself as a kind of modern Dr. Quinn, Medicine Woman—making home visits in a small ambulance, providing treatment and care to anyone who needs it.
Supported by the America for Bulgaria Foundation, the Trust for Social Achievement works with economically disadvantaged groups across Bulgaria.
Photos by Jodi Hilton