Todor Popov sees his life experience as a box of tools he has amassed over the years — tools that serve him personally and in his work as chief financial controller at financial technology company SumUp.
Last fall, Todor decided it was time he shared his toolbox with others. He signed up to mentor aspiring entrepreneurs through Teenovator, a network of free entrepreneurship clubs for high school sophomores and juniors interested in finding entrepreneurial solutions to social challenges.
"They have fresh ideas, they are the bearer of a new culture — they just need the first tools that every person should have in their own toolbox," Todor says.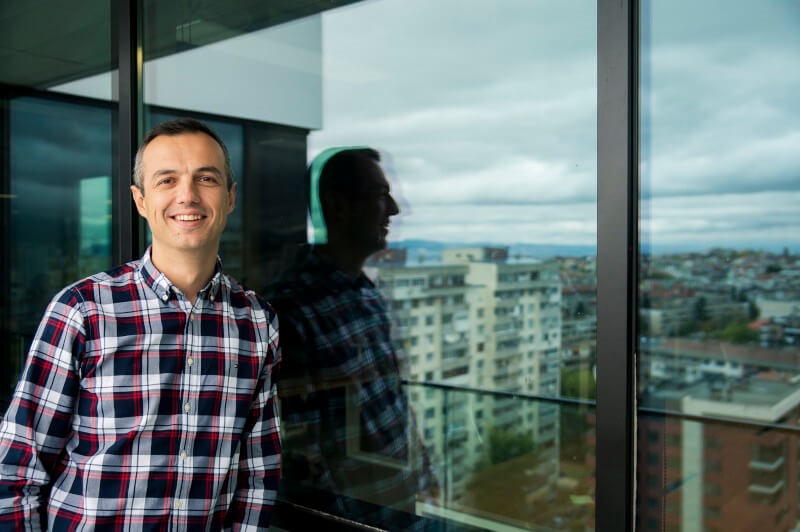 The ideas Todor and his team, made up of students from two Plovdiv high schools, are considering don't lack in ambition: among them are life-saving inventions, sustainable waste processing, energy-saving devices, and food supplements. In the coming weeks, the team will focus on the most promising idea and start working on its development. At the program's final in May, they will present their project in front of a jury of entrepreneurs and potential investors.
More and more accomplished individuals like Todor are volunteering their time and experience to help youth looking for professional development and opportunities beyond formal education and traditional work placement. Whether they do it through mentorship or other programs, these individuals are united in their desire to support young people's growth and to benefit their communities and the social and business environment in Bulgaria as a whole.
Interest in the environment's well-being is what motivated Ivan Panteleev to join Mentor the Young, an individual mentorship program pairing 18- to 25-year-olds with more experienced mentors like him. Ivan is a senior partner in the digital marketing agency Xplora BG and the co-host of a podcast on business and digital marketing. His podcast has featured a variety of professionals and entrepreneurs who share the host's belief that "you reap what you sow" and for whom creating a more successful environment for all is as important as their own success.
Programs like Mentor the Young attract "people who really want to do something good — to help out… Opposite them, you have young people, and everyone likes to work with young people because they bring this energy," Ivan says.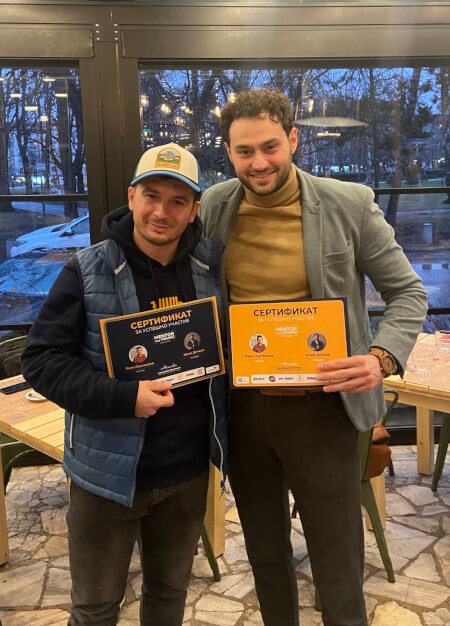 His sentiments are echoed by Kalina Mihaylova, a lawyer and entrepreneur who mentored high school students in the last two editions of the individual mentorship program ABLE Mentor. Raised by people in the giving professions — Kalina's parents are doctors, and her grandmother was a teacher — Kalina has supported a variety of causes for years, and youth mentorship was a natural next step in her community-focused work.
"I want to help young people become creators, not just users of public goods," Kalina says. Through her friendly guidance and encouragement, the first young woman Kalina mentored launched a successful book collection campaign for patients in hospital care in the Pleven region (collecting 707 books for seven hospitals), while her second mentee worked on a plan for personal and professional development. Kalina discussed the role of individuals in society with both young women, underscoring that each one of us can make a difference even while pursuing self-improvement.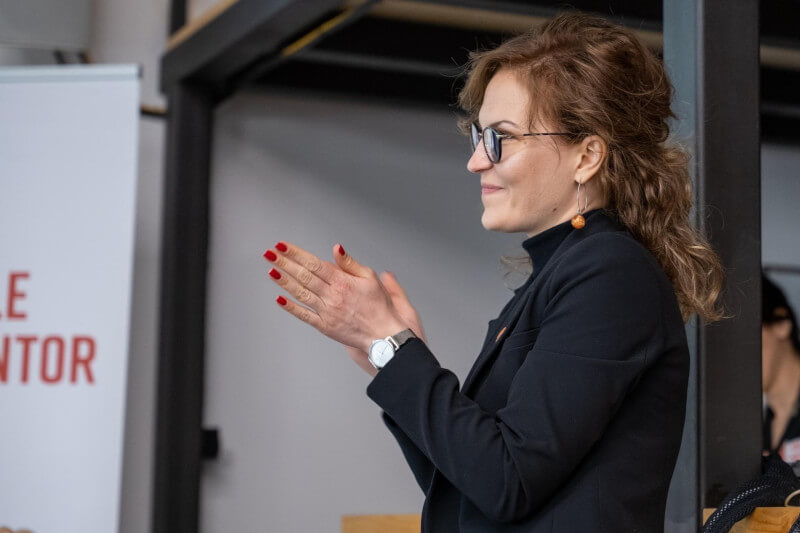 "I believe we can change the situation we live in, but we cannot hope for change without looking ahead. If we don't reach out to the next generation, if we don't let them learn from our mistakes, our misguided hopes and illusions, we can't expect change," Kalina says.
In Todor's view, change comes from within us — from people who roll up their sleeves in pursuit of solutions. He considers inculcating a problem-solving mentality in youth vitally important.
"Complaining that something doesn't work is not the right mindset. The right mindset is: if you see something that's not working, think about how to make it work," he says. His can-do attitude helped Todor establish one of the first amateur basketball leagues in Bulgaria, and his desire to promote local businesses and talent in the country prompted the creation of the media platform Maina Town, including several guidebooks for Bulgarian cities and a comic series whose characters are independent journalists, socially engaged local artists, and entrepreneurs working for community betterment.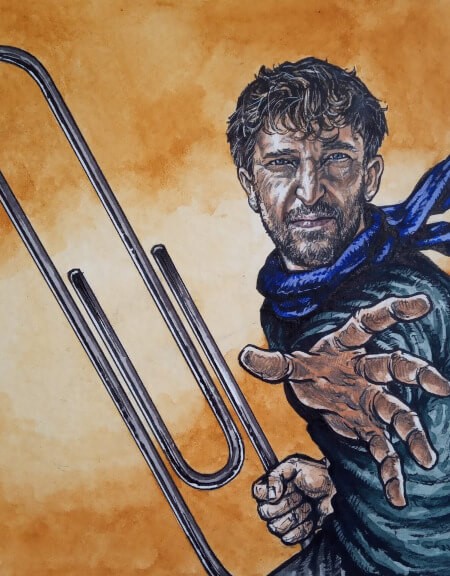 For Todor, mentorship programs are "a concerted way of instilling a problem-solving mindset. With this program, I have the opportunity to push others to solve problems. That's what we need — people trying to solve problems, not people complaining."
Young people seeking mentorship have a can-do mindset: they are considering ways to improve urban living, looking for solutions to social and environmental challenges, and seeking better social integration for disadvantaged groups, among other lofty pursuits.
Todor has no doubt: "We are in very safe hands!" he says, adding, "Young people are the future that is still being forged and the future that all of us who have experience can help to forge in a more sustainable way."
Want to help Todor out? Become a mentor to a young person now.
Specific program requirements and other useful information are available on each of the program's websites: Teenovator, ABLE Mentor, and Mentor the Young.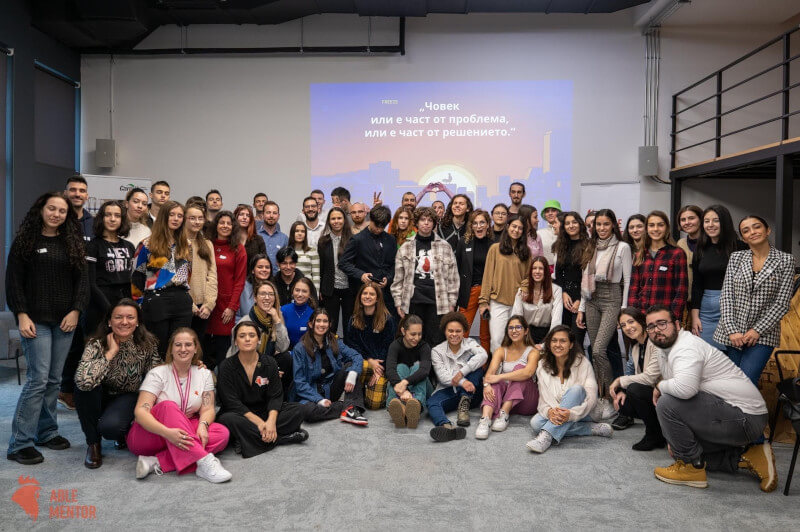 The America for Bulgaria Foundation works to promote a volunteering and giving culture in Bulgaria by supporting mentorship programs like Teenovator, ABLE Mentor, and Mentor the Young and a variety of other initiatives in philanthropy.