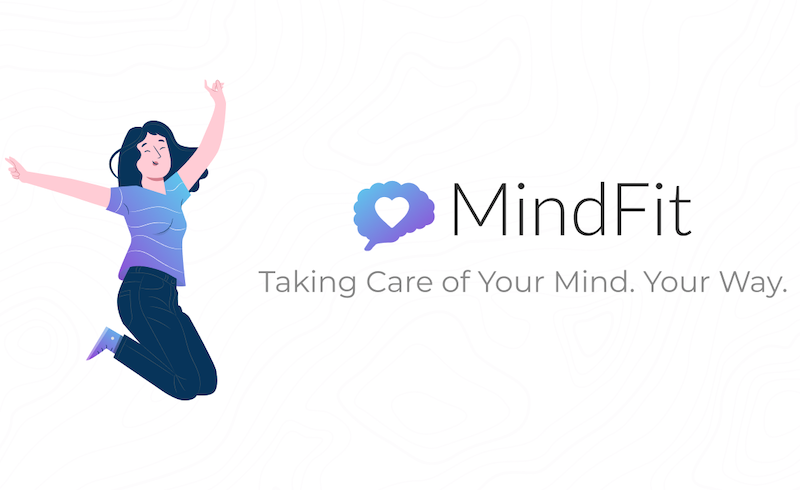 Recently, Victoria Victorova had a teammate confide in her about feeling so downcast and sleeping so little that she was having trouble managing her work responsibilities. Victoria suggested counseling to her. Not only could she relate to her colleague's challenges, but she also knew firsthand how beneficial therapy was; in the past, it had helped her deal with difficulties of her own. The teammate followed Victoria's advice, and it wasn't long before she started feeling better.
As a colleague and a friend, Victoria was glad to help. As an entrepreneur with two startups under her belt, she saw an opportunity. Adults of working age spend most of their waking hours at their jobs, and even very personal challenges can affect their job performance. So, she reasoned, employers have a stake in their staff members' health, physical and mental. Employers in Bulgaria already acknowledge this by providing a wide array of benefits promoting physical fitness. Unfortunately, mental wellbeing—and its impact on productivity—remains underappreciated.
It is there Victoria saw a niche that could benefit from her experience in and her passion for the subject. She was already an active proponent of therapy, recommending it to anyone, even if they didn't have a pressing problem to deal with. "Counseling is a really powerful prevention tool," she says.
She had been toying with the idea for a business in the field of mental health for years, and finally, in the fall of 2020, her idea started taking shape—thanks to ABLE Activator.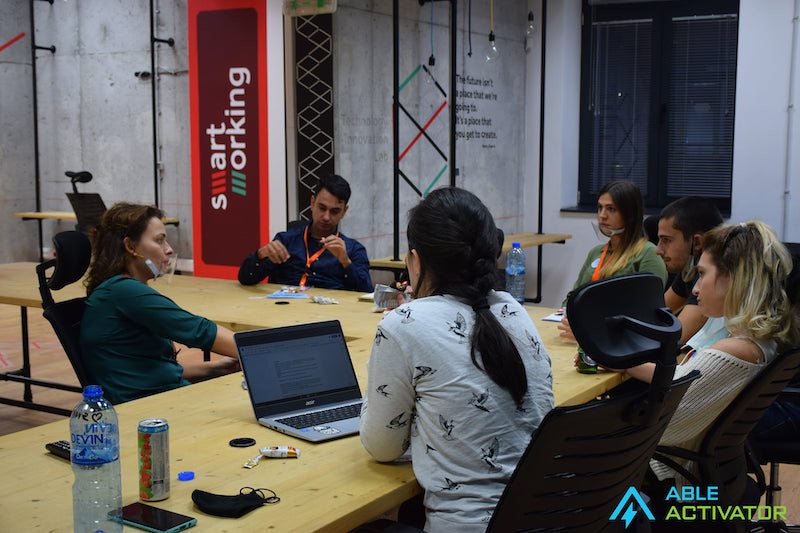 Victoria already had hands-on experience in entrepreneurship but was looking to improve her knowledge and expand her network. A friend recommended ABLE Activator, an intensive seven-week course in entrepreneurship for university students and young professionals. Through practical workshops and practitioner-guided seminars, the program helps fire up participants' entrepreneurial spirit, enhances their skill sets, and challenges teams to come up with viable business ideas. Mentors from Bulgaria's startup and investment communities guide the budding entrepreneurs through idea generation, market research, the preparation of investor pitches, and the development of sales strategies.
ABLE Activator is one of the flagship programs of the Association of Bulgarian Leaders and Entrepreneurs (ABLE), an organization encouraging the emergence of an active civil society and private sector development through innovation and entrepreneurship. ABLE works with the long-term support of the America for Bulgaria Foundation.
The program connected Victoria with her dream team—five other young professionals eager to chart their own course in life and make a difference in their communities. Their cumulative experience in communication, sales, business development, and IT helped identify the extent of the need for a mental wellness service and draw up a business plan.
Extensive interviews with employers and staff as well as data from trade organizations such as the Bulgarian Industrial Association revealed a worrisome trend: nearly half of sick leaves in the country were due to stress and burnout, and almost a third of employees quit because of unmanaged stress. This resulted in 80+ million levs in annual losses to Bulgarian businesses. Complicating matters is the stigma associated with seeking a psychologist's services and the prohibitive cost of counseling for many individuals.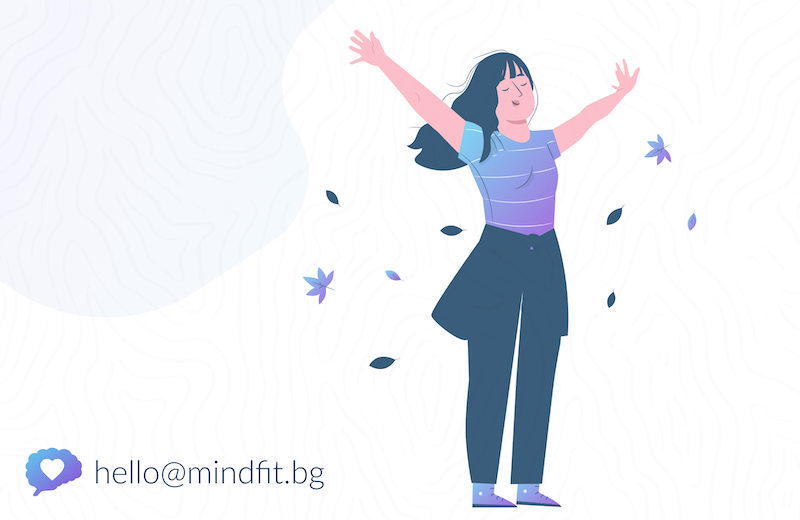 To help fight the stigma and offer an affordable service benefiting both employers and employees, Victoria's ABLE Activator team came up with MindFit—a subscription-based employee benefit promoting work-life balance. The service would give employees access to at least two therapy sessions per month with a psychotherapist of their choice from MindFit's expanding network of mental wellness professionals. The service would be available at a fraction of the cost of a regular therapy session.
MindFit was the winning business idea in the fall 2020 edition of ABLE Activator.
The program jury members weren't the only ones to see merit in the startup. Reactions to the idea have been overwhelmingly positive, and just two months after the close of ABLE Activator, MindFit already has paying customers and dozens of inquiries from interested employers.
Friends and acquaintances of the team also welcome the idea and are eager to recommend the service to their employers.
Team member Aleksandrina Ikonomova sees poor mental health practices as one of the main challenges MindFit has to overcome. "Our role as an innovative business would be to educate people," she says. This could take the form of educational seminars on the importance of mental health and the development of free mental wellness resources.
Anna Mihaylova, who handles MindFit's social media presence, says that their brand promotion goes hand in hand with explaining the basics, such as why work-life balance is important (and so elusive!), what a psychologist does, and why seeking help isn't shameful. One post on the company's Facebook page is typical: "Did you know that the psychologist's office is a place for healthy individuals wishing to develop their potential and achieve personal and professional success, and for those aspiring toward a more well-rounded life?"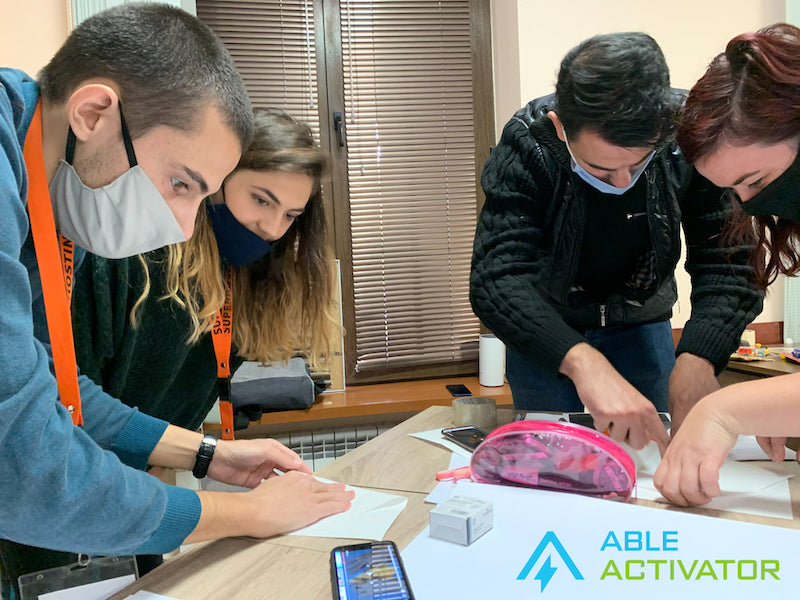 Among the benefits of counseling experts list improved overall wellbeing, increased productivity, improved relationships with friends, family, and colleagues, and better employee retention.
Members of Team MindFit see themselves as mental health ambassadors, and for them offering affordable counseling to as many Bulgarians as possible is a personal mission as much as a business product, a sentiment best expressed by team member Veronika Yoncheva. She is certain that the startup will succeed because "we all believe in the idea behind MindFit and are united in our mission to make psychotherapy accessible to more people in Bulgaria."
Nora Predeva, a graphic designer who recently joined the MindFit team and is tasked with conveying the brand through images, says it all boils down to "learning to love our minds." This involves taking care of them, just like we tend to every other part of our bodies.
MindFit is a good place to start.