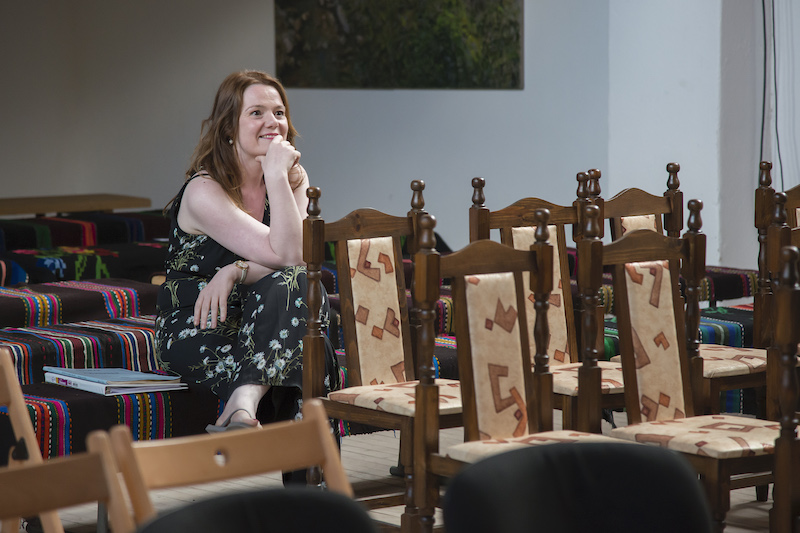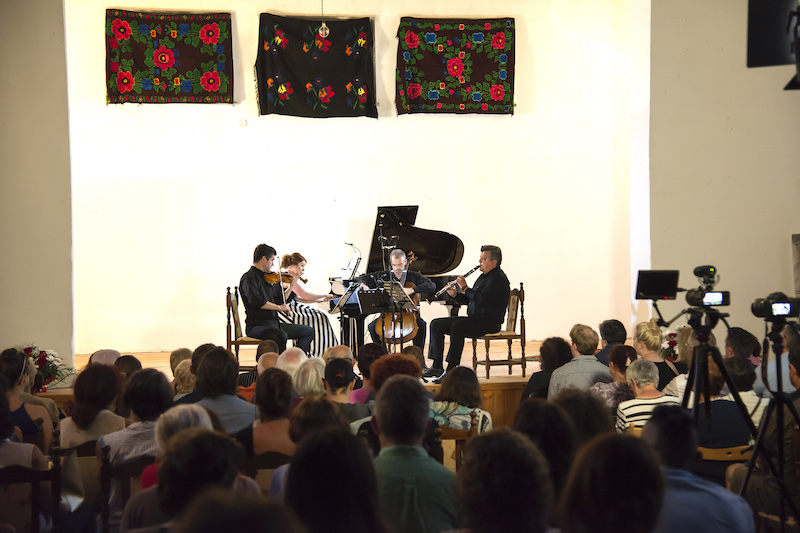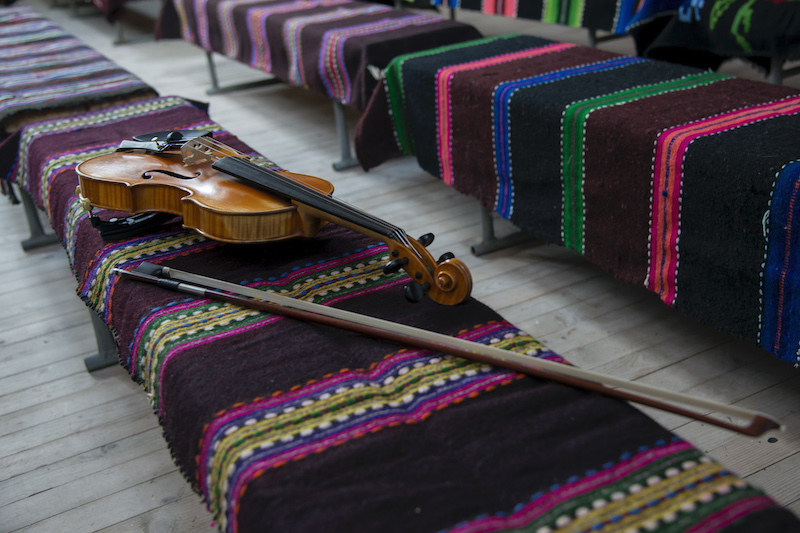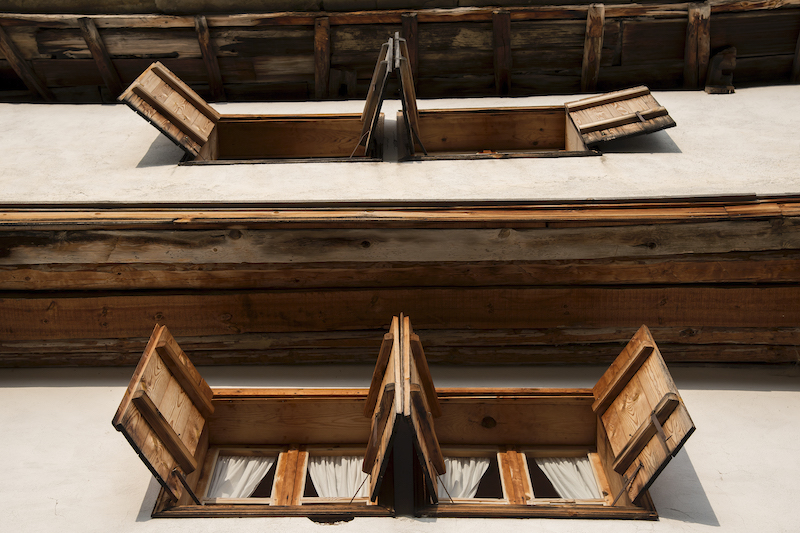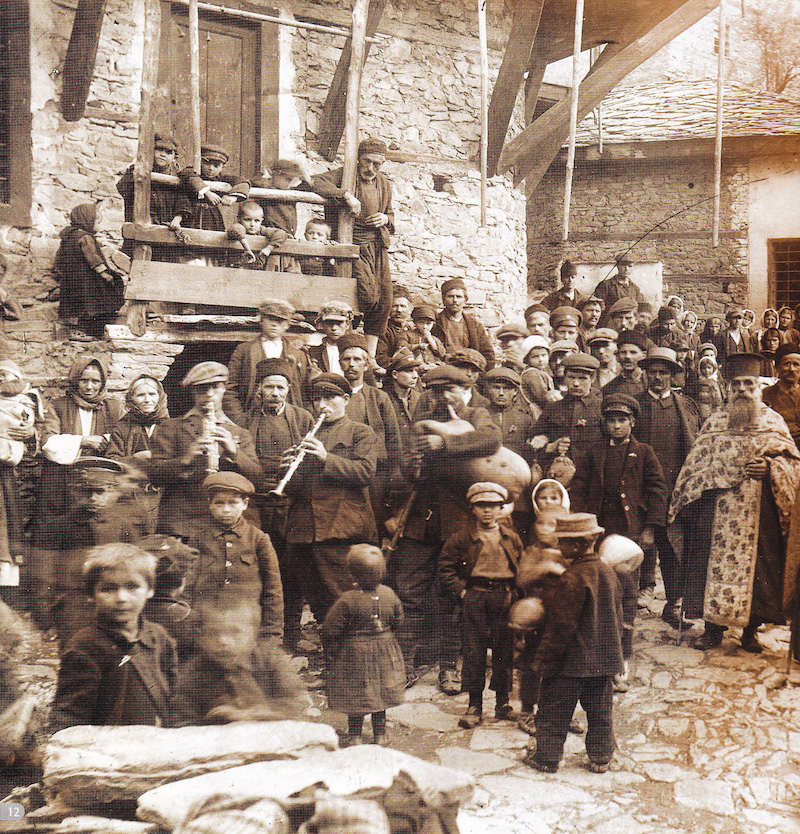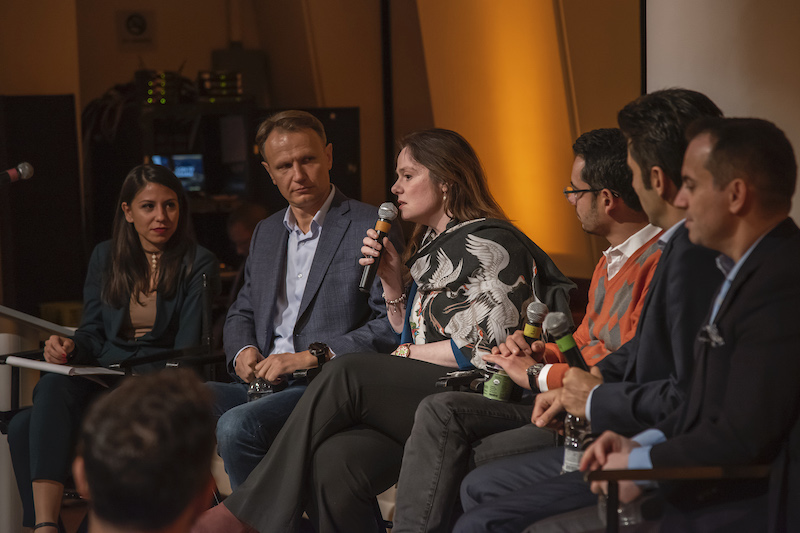 "I had almost stopped writing in Bulgarian."
Lora Tchekoratova was only 17 when she was accepted at the world's #1 music conservatory, Juilliard, in New York City, to study piano in 1992. Since then, she has lived in the Big Apple and become a sought-after performer worldwide. English is her main language of communication.
Although her successes are largely outside Bulgaria, the pianist never lost touch with her native country. Bulgarian composer Dimitar Nenov was the topic of her doctoral dissertation, and in recent years she has worked to promote the work of a contemporary, Bulgarian composer Dobrinka Tabakova, in the United States. Lora cofounded the Bulgarian Concert Evenings in New York, a concert series, now in its 15th season, that aims to promote Bulgarian music there. Each year, Carnegie Hall hosts the opening event of the series.
Today, Lora regularly corresponds with journalists and fans from Bulgaria who want to know more about her work and about Off the Beaten Path, the chamber music festival she founded in 2018 in the picturesque Bulgarian village of Kovachevitsa.
"Since Cyrillic became available on most computers, writing in Bulgarian has gotten so much easier," she says, laughing. Advances in technology also allow her to organize a music festival in Bulgaria without having to be there all the time. "This way [through technology], Bulgarians abroad could become involved in Bulgarian life. Everyone can give back to their country, even if they don't actually move there," she says.
Lora joined the RE:TURN team in New York on November 20, 2019, to talk about her projects in the United States and her own way of giving back to Bulgaria through Off the Beaten Path.
You chose a Bulgarian composer as the subject of your doctoral research at Juilliard. Was there interest in the work of Bulgarian composers and Bulgarian music in general?
In 1992, there were three of us Bulgarians starting at Juilliard: my future husband, the violinist Georgi Valtchev, pianist Ani Stoytcheva, and I. Over the next ten years, another two or three Bulgarians joined the group every year, and we started to have a pretty good presence at the school. Bulgarian was heard everywhere; there were performances of Bulgarian composers' work; and people wanted to learn more about Bulgarian music and traditions. This was soon after the changes [of 1989], and not much was known about us in the United States. We identified as Bulgarians, and that always made us interesting and unique. When I discussed the topic of my doctoral dissertation with my professors—my initial plan being to write about Schubert—they encouraged me to choose something related to Bulgaria, to Bulgarian music. That was how I could offer something new to the conservatory.
This is how I came up with the idea to ​​write about Dimitar Nenov. I chose him, first, because he was a pianist and, second, because he has a very interesting story. In the 1920s, his parents sent him to study architecture in Germany. Secretly, he also studied music. When they found out, they stopped paying for his upkeep. Even so, he successfully finished both his architectural and musical studies. He supported himself playing live scores for silent movies. Back in Bulgaria, he helped found the Bulgarian National Radio's audio archives and many of the country's important musical institutions that exist to this day.
Through the Bulgarian Concert Evenings in New York, you help promote Bulgarian music overseas. How did the series start?
The Evenings was an idea of the Bulgarian pianist Pavlina Dokovska, who has lived in New York since the 1970s and is like a mother to the younger generation of Bulgarian musicians there. Pavlina started a fundraising campaign to purchase a grand piano for the Bulgarian Consulate and very quickly raised enough to get a Steinway. Then all of the Bulgarian musicians in New York got together, and we decided to start a concert series.
There is a lot of purely organizational work that goes into a concert cycle—there's advertising, fundraising—since the concerts are completely free. As co-chair of the board of the Bulgarian Concert Evenings, I had to learn how to manage such projects. Art management is now a college major, and even if this isn't your major, you must take art management classes to develop your business skills. It is very important for every 21st-century musician to have these abilities.
Given the amount of work involved in putting a musical event together, why create a music festival so far from your current zip code?
I have two children, and we usually spend the summers in Bulgaria. In recent years, I started seeing many changes in the country. For example, what Teach for Bulgaria does for Bulgarian education is very inspiring to me. The Elizabeth Kostova Foundation promotes the work of Bulgarian writers. I heard about Georgi Gospodinov, Milen Ruskov, and all the other great contemporary Bulgarian authors thanks to the foundation's work.
I began to think about ways I could give back. I was already playing with the idea for a summer festival for chamber music. So, I started looking for a suitable place that would be appealing not only for music lovers but also for people interested in tourism. Kovachevitsa was the perfect place because there is also a hall in very good condition. It is not completely renovated, but it has good acoustics and looks good. Our goal now is to help the community center housing it to complete the renovation so that the hall can be used for other purposes as well.
Our singer Mariana Karpatova is from Gotse Delchev, and when the townspeople found out that Mariana was part of the festival, we had to do a closing event in that town as well.
How do you organize a festival remotely?
I didn't think it would be possible, and it probably wouldn't have been ten years ago. All the festival organizers live outside Bulgaria, but thanks to the internet, we can put together almost all of it remotely: the advertising, the sponsor relations, the marketing. Two months before the festival we start working on-site. We have friends living in Belgium who have been doing a similar festival in Arbanasi for ten years. I already mentioned Elizabeth Kostova [who lives in the US, ed.]. This way, Bulgarians abroad could become involved in Bulgarian life. Everyone can give back to their country, even if they don't actually move there.
How can you tell that a music festival such as Off the Beaten Path is successful?  
People from our village and neighboring villages, especially with the second edition, began to treat the festival as their own, which is very important. The festival can help them start a guesthouse, develop a small business. All the people who hear about Kovachevitsa through the festival are potential clients. This way, I hope the event is beneficial to everyone, not only the audience, but also the people who live there.
What did you never expect to do as a festival organizer?
There is a lovely terrace on the second floor of the community center in Kovachevitsa, but it had no door, so swallows would enter freely and build their nests inside. We had hired people to clean everything for the first edition, but when we came back the second summer, the hall had to be cleaned again. Finally, we raised funds and made a door.
We also had to buy chairs because there were none in the community center, and we had 200 people coming. Last year, we couldn't find enough chairs until the very last moment. We brought chairs from pubs, from all kinds of places. This year, we found a donor who bought 150 chairs, handmade by a local artisan carpenter. We will use the chairs to raise funds by placing plaques with donors' names on the backrests. The restoration of the community center is now a part of our mission.
It sounds like you have had a lot of support in organizing the festival…
Everyone was very enthusiastic. Not only the musicians, but also the people who designed our publicity materials and logo as well as the wonderful people who made our video. When you have a good idea, and you pursue it with love and enthusiasm, your example is contagious.
Bulgarians have a reputation for being negative. There were people here and there saying, "Nobody's going to a concert. They don't go to concerts in Sofia, let alone in Kovachevitsa." But I was sure that there is just no way 200 people wouldn't show up for a concert in Kovachevitsa. And they did show up. We also had many people in the audience who don't generally go to classical concerts. I think people came because they like the idea, but also because they like the place.
Our experience can be useful because it shows that organizing a festival like this is not impossible. This gives optimism to people around us. Locals came to the concerts feeling proud that a festival like this was happening in their village. Life is not easy in small places in Bulgaria, and people need art, they need things that bring them together.
The 2019 festival program featured work by Dobrinka Tabakova, with virtuoso musicians participating in both editions, among them Nikola Takov, Mariana Karpatova, Vangel and Ekaterina Tangarov, Veselin Todorov, Hristo Tanev, Rumen Tsvetkov, Ivan Lalev, Georgi Valtchev, Wolfram Koessel, and Julita Faseva. What's in store for 2020?
We are celebrating 250 years since Beethoven's birth next year and will most likely focus on the anniversary, although we do not have a specific program yet. We know that Zlatomir Fung will be performing. He is a famous cellist of Bulgarian origin and one of the rising stars in classical music. He is very happy that he will be able to come to Kovachevitsa because his grandmother was born in the village of Dobrinishte, near Kovachevitsa.
Zlatomir Fung's name appears in the artistic program of Charlotte White's Salon de Virtuosi, which supports the careers of emerging artists. You are the Salon's artistic director and a dedicated champion of young talents. What keeps you motivated to do what you do?
The Salon's founder, Charlotte White, who has a really interesting story. Charlotte was a pianist from New York and founded the organization in 1989, when she was 75 years old. She managed the Salon until her death, at the age of 103, converting it into one of the most reputable artistic organizations in the city. This is very inspiring to me. She used to say that the secret to her longevity was that she always woke up in the morning with a plan for what she would do during the day. I hope this will inspire everyone. You can always do something great, no matter what your age is or where you are, if you put love and passion into it.