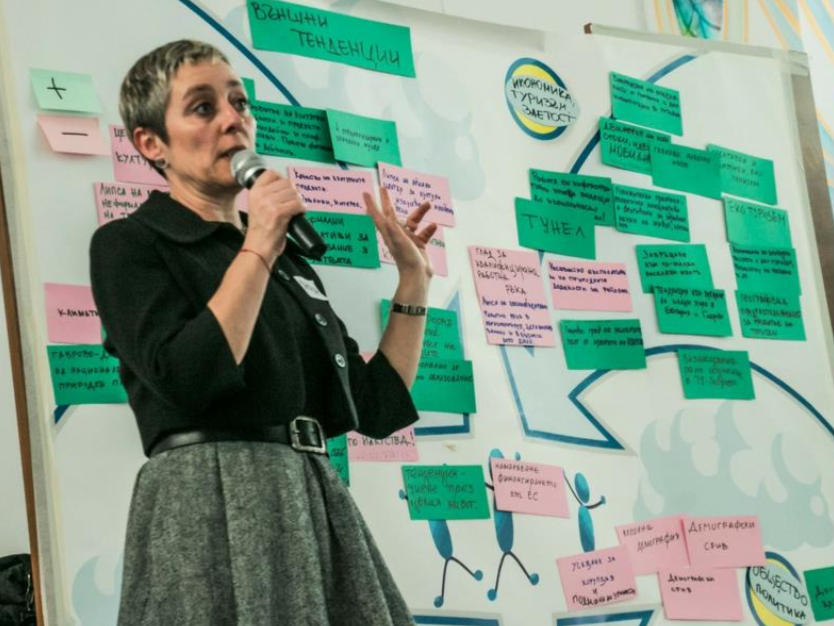 As the manager of the Alternative Art Forms festival in Gabrovo, Svetoslav thought that an acrobatic number would be a great addition to the festival program. But his search for a suitable gig was fruitless. Then, at the Conference of the Future in Gabrovo, he met fellow Gabrovan Tsvetelina, a professional acrobat looking for new opportunities. Although Gabrovo is fairly small, and its art circles even smaller, neither had known the other before. They exchanged numbers and promises of near-future collaboration.
Networking was only one of the aims of the Conference of the Future. More than a hundred members of the Gabrovo community came together at the end of February to swap ideas and draw up a vision for their city's development for the next five years. Participants included art managers, educators, artists, business owners, civil servants, and NGO professionals. Over two intense days of group discussions, presentations, and one-on-ones, the community networked, reviewed missed opportunities, and outlined priorities for Gabrovo's future.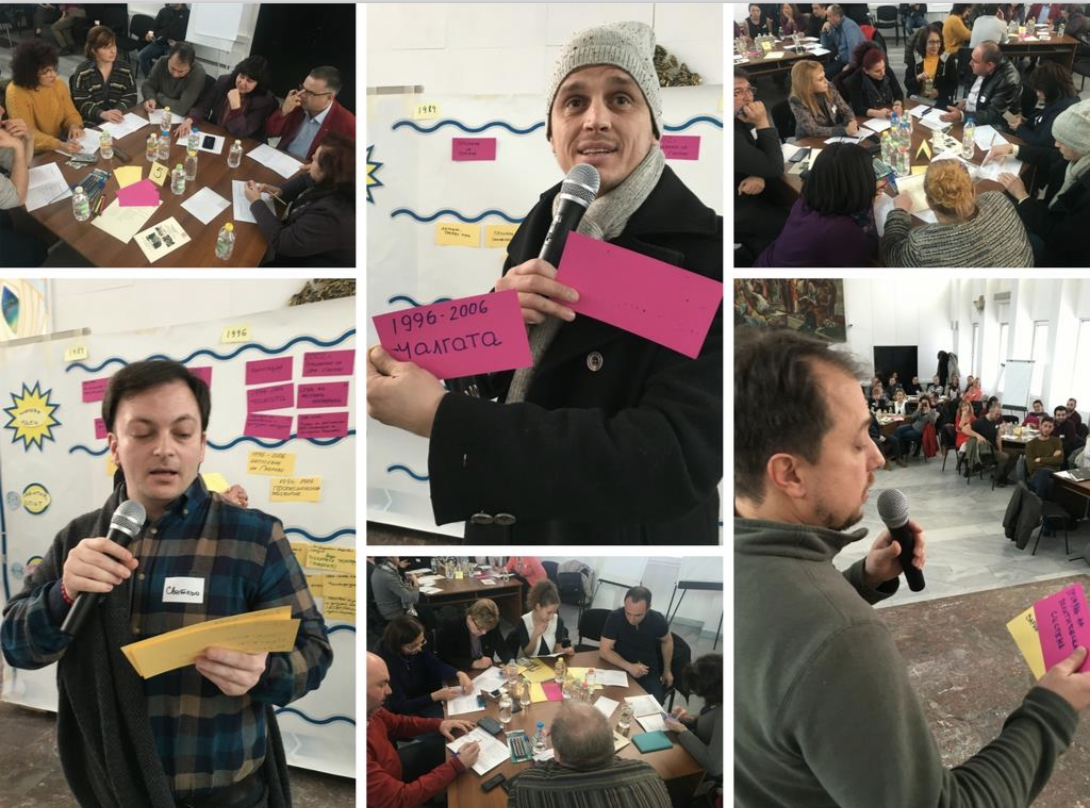 Conference participants wish to organize more community-building activities, encourage entrepreneurship in the region, create an appealing brand identity for the city and attract year-round tourism, encourage sports and physical activity, promote green initiatives, and improve Gabrovo's educational offerings.
Specific projects that Gabrovans will be working on in the coming months include setting up a co-working space, hosting a TEDx event, and constructing open-air spaces for physical activity.
The Conferences of the Future are a key part of the regional support program of the America for Bulgaria Foundation. Their format aims to empower communities and challenge them to determine where their regions should be in half a decade. ABF support will help bring to life some of the ideas that developed out of the conference.
The Gabrovo conference built on the work of the city's 15-year-old community giving fund. Over the years, the fund has collected donations and supported initiatives benefiting the city. The fund will be in charge of allocating funding for and overseeing the implementation of the community initiatives.