The America for Bulgaria Foundation established Muse Academy to improve museum attendance and visitor engagement in Bulgarian museums and galleries and encourage creativity in museum interpretation and storytelling. The academy allows participants to network, exchange ideas, knowledge, and skills, and work on building a supportive professional community. Participants are actively involved in practical exercises and real-life case studies from museums across the country.
An overarching goal of the academy is to instill an attitude of Mozhelo (This is Bulgarian for "So it is possible!") among cultural heritage professionals and inspire new opportunities for collaboration across the sector.


Muse Academy is a biannual weeklong training program (with editions in the spring and fall) for up to 35 participants—museum professionals and freelancers in design, architecture, and copywriting, as well as museum studies majors. The capacity is limited so that every participant can receive individual attention. Participation is free of charge. ABF covers accommodation and meals, with participants covering their travel expenses.
Academy trainers are renowned Bulgarian and international professionals with many years of experience in museum design and management. Their aim is to foster new ideas and approaches and establish close and lasting professional bonds between participants. Participants will learn about the newest museum development trends and explore solutions to local challenges.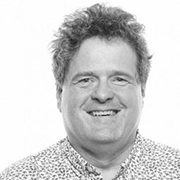 For 40 years, Paul Orselli has worked to create inventive and playful museums and exhibits. He is now the president and chief instigator at POW! (Paul Orselli Workshop, Inc.), an exhibit design and development corporation that he founded.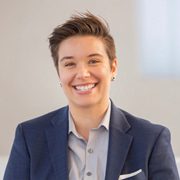 Jamie Lawyer
Jamie Lawyer is the chief experience officer at the Rubin Museum of Art in New York City, where she leads audience engagement strategies that produce aligned exhibitions and digital experiences.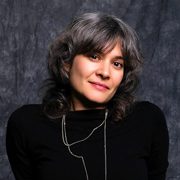 Christina Ferwerda is an experience designer, content strategist, writer, and project leader who helps organizations create compelling exhibitions with lasting, positive impact. You can find more about Christina here (www.christinajoyferwerda.com).
"Muse Academy is inspiration."
Kiril Alexiev
director of the Blagoevgrad History Museum
"The academy made us think more about the visitors because our museums are very rich in different artifacts and it's as if the exhibits are our gods, not the visitors."
Iglika Mishkova
deputy director of the National Ethnographic Museum
"I liked the communication with colleagues from different museums and galleries the most. I would apply what I learned about interactivity to creating exhibitions."
Stella Kamenova
freelance curator
October 15-22, 2023. Blagoevgrad History Museum
Тhe first edition of Muse Academy in March 2023 welcomed 35 museum and exhibition design professionals from around Bulgaria. Through engaging lectures and hands-on workshops, participants learned about attracting new audiences and improving visitor engagement through compelling storytelling in museum exhibitions and a focus on experiential learning.
US museum experience designers Paul Orselli, Christina Ferwerda, and Jamie Lawyer led the academy workshops. The instructors' expertise helped create strong synergies between the academy participants. Participants tested their perspectives on exhibition and experience development and strengthened their ability to incorporate audience research, improve relevance and inclusion, and develop hands-on and participatory elements within their home institutions. Bulgarian exhibit designer Martina Denkova-Venkova and representatives of architectural studio Atelier 3 guest-lectured at the academy.
The first edition of Muse Academy took place in the historic town of Dryanovo, and participants worked on a case study for the local history museum, dedicated to Kolyu Fitcheto—a notable entrepreneur, architect, and sculptor from the Bulgarian Revival period.