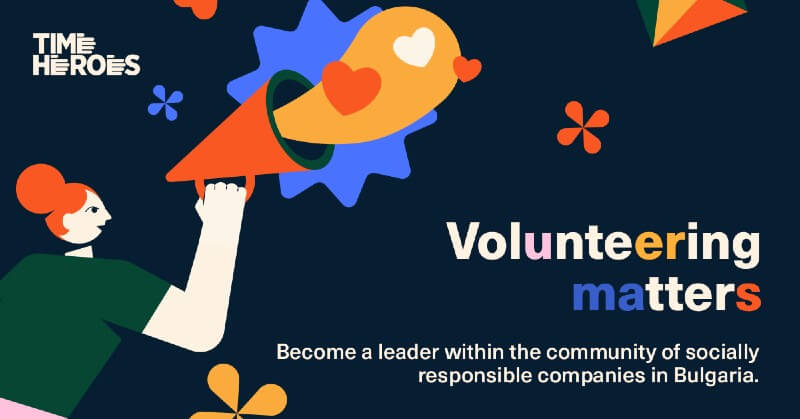 They call it "The Great Resignation." In the midst of economic uncertainty caused by a global pandemic, people are quitting their jobs in droves. Whether it is due to burnout or because the pandemic offered opportunities for introspection and the reevaluation of priorities, people in the US and elsewhere are realizing that employment should be about more than just a paycheck at the end of the month; a job should provide a sense of purpose and bring fulfillment.
To stem the exodus of valued workers, companies are piloting giving initiatives and instituting volunteering programs for employees. Study after study shows that a good CSR strategy retains talent: the more engaged individuals are at work — and the more they feel their personal values align with their employers' — the more likely they are to stay.
The largest volunteering platform in Bulgaria, TimeHeroes, helps companies build better, smarter CSR strategies. They found five surefire ways businesses can reenergize their teams and keep top performers, ultimately improving their bottom lines as well.
1. Team Building with a Cause
For your next team-building event, opt for an activity that improves life for others. Renovating a schoolyard or a library, winter-proofing an elderly individual's home, or mentoring disadvantaged children together with your teammates won't feel like yet another work event. You will be doing something meaningful and much more satisfactory — and bonding with your colleagues along the way. Hey, who knew Steve from accounting was such a great guy!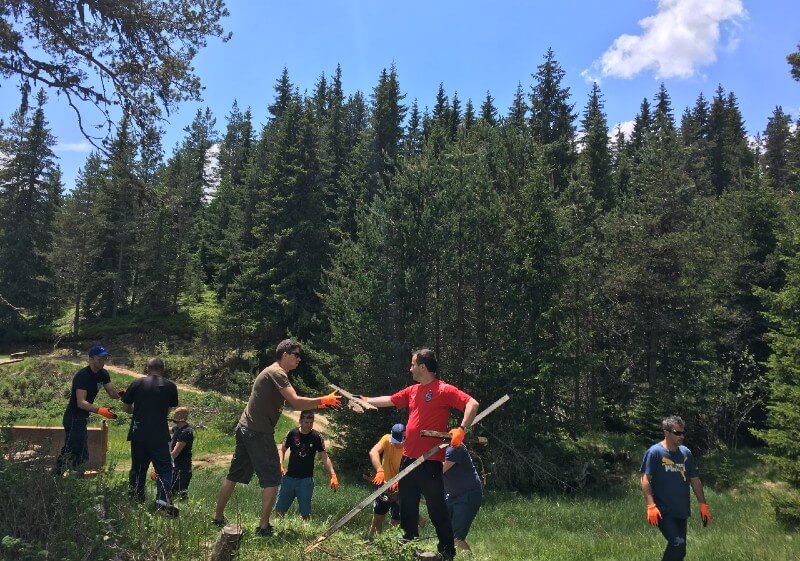 With help from TimeHeroes, Bulgarian software company Ontotext found the perfect opportunity: they cleaned and secured an area in the Western Rhodope Mountains. The experience not only brought the team together but also furthered the company's commitment to supporting nature conservation.
"In the past, we tried everything we could think of, but before this initiative, it wouldn't have occurred to me that cleaning could be more energizing than engaging in extreme sports or indulging yourself. Volunteering is magic; it could transform a bored consumer into a satisfied helper. That's what happened to us!" said Ontotext CEO Atanas Kiryakov.
After a long spell of remote work, tech company Hyperscience came up with a wonderful (and safe) way to reunite its team. In partnership with TimeHeroes, it planned a series of activities that benefited local communities and boosted team spirit. The Hyperscience team donated office supplies and tableware, planted trees, and learned about animal care.

2. Work Benefits Reimagined

Give your employees an extra day off for volunteer work, but be proactive: get them to join efforts in advancing the same cause. It is sure to improve job satisfaction and strengthen connections between team members, all while recharging their batteries.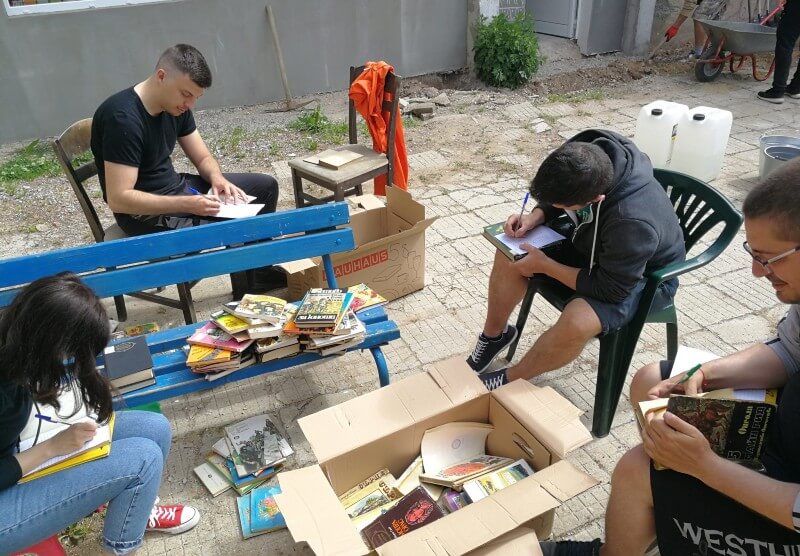 VMware Bulgaria's management have known this for years. A longtime partner of TimeHeroes and a veteran in corporate volunteering, the company encourages staff members to spend up to 40 hours a year on volunteer activities. The opportunity is one of the top-rated employee benefits, and volunteering has been on the rise company-wide for years. For its efforts to promote a culture of giving among its staff, VMware won a TimeHeroes award in 2019.
For a whole week every year, pharmaceutical company AbbVie engages its employees in volunteer activities that bring positive change to local communities. The company's Bulgaria branch partnered with TimeHeroes in connecting volunteers with children from social institutions in Plovdiv and Bratsigovo. A trip to Children's Science Center Muzeiko introduced volunteers and kids to the fun side of science, so they spent the next few days assembling bookcases, painting walls, conducting scientific experiments, and making kites in Bratsigovo.
3. Support for Employee Initiatives
Smart companies care about what their employees care about.
The area around Smolsko Dam, near Sofia, is one of Antoni Boychev's favorite places to visit, so it pained him to see it neglected and littered with garbage. His idea to clean the place, install new security fences, and build a recreational zone received his employer, tech company Questers Bulgaria's support, which funded the purchase of tools and cleaning supplies. TimeHeroes assisted Antoni by providing counsel and publishing a call for volunteers on the TimeHeroes website. In addition to Questers employees, the campaign attracted many other eager helpers including a local mayor who helped with garbage disposal.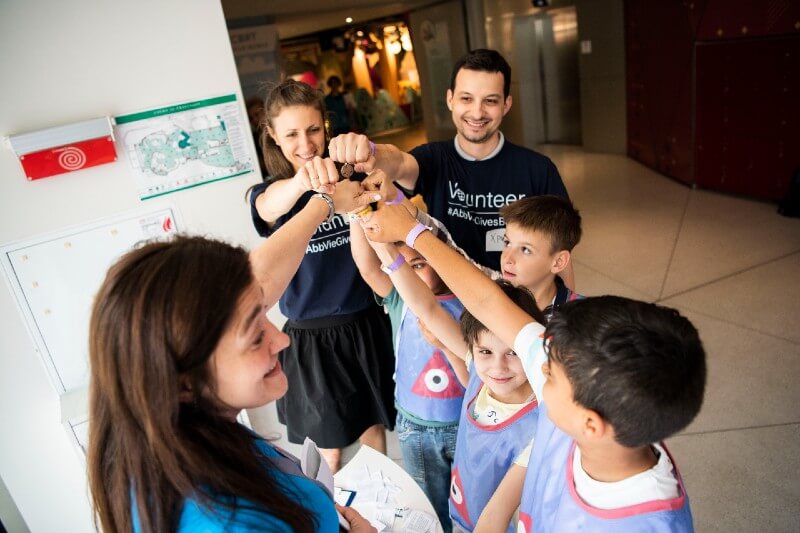 4. A Little Challenge Goes a Long Way
Let your employees shine by offering their knowledge and skills to resolve challenges experienced by NGOs, museums, community groups, and others. Not only will the opportunity improve their engagement and build company pride, but also the challenges will further hone their abilities, benefiting your business at the end of the day.
TimeHeroes enlisted the help of companies such as VMware, betahaus, and Amexy, as well as students from the University of National and World Economy, to develop a publicity strategy for the National Polytechnic Museum in Sofia.
"We applied for the workshop with the greatest pleasure as university students are the group that we don't normally reach. It turned out that they had never been to the museum, but their suggestions were really good. Most impressive was their idea for a PolyTendar — a special calendar of events for a younger audience. We took them very seriously and have started implementing some of the ideas," said Madlen Yaneva, the museum's public relations coordinator.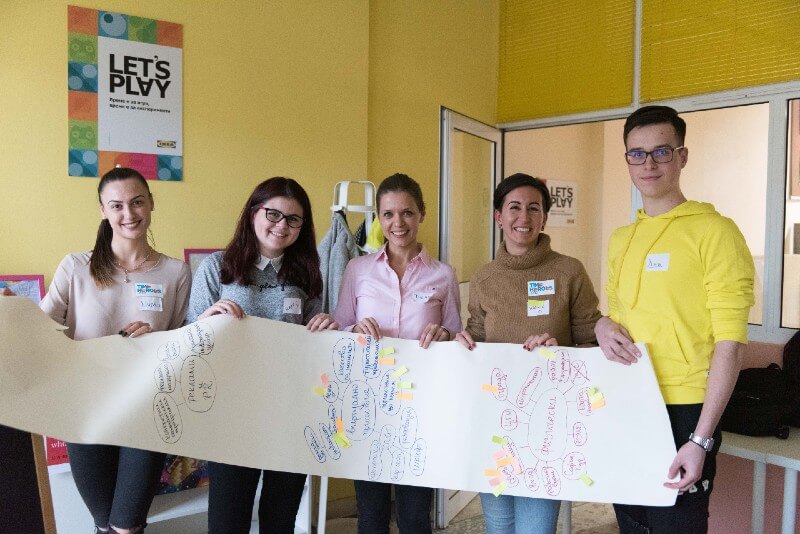 5. A Strategy for the Long Run
Supporting clean-ups, repairs, and other one-off activities is commendable, but making a commitment to cultivating a culture of giving and volunteering at your company is the better strategy. It shows your employees that you really care, and it also provides sustainable support for the initiatives you back. The TimeHeroes team can help you design activities that support long-term involvement.
Or maybe you are ready to up your game a notch and join the TimeHeroes community of socially engaged companies! Uncover the benefits of joining here.