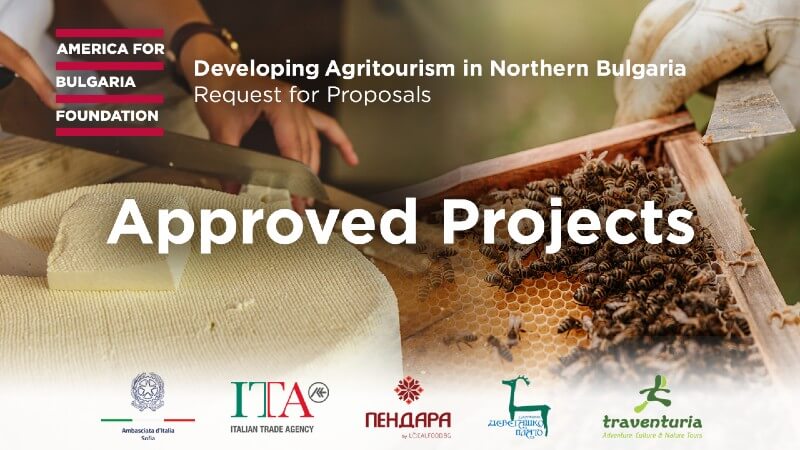 The America for Bulgaria Foundation will fund 20 projects for the development of rural tourism as part of its Developing Agritourism in Northern Bulgaria request for proposals (RFP). The RFP attracted considerable interest, with a total of 356 submitted applications.
The RFP builds on the Foundation's efforts to support economic growth, community development, and tradition preservation in the Bulgarian Northwest and the Danube River Valley and help establish these regions as attractive tourist destinations.
The approved projects will receive up to 25,000 levs in funding for activities attracting tourists and developing local economies, such as farm visits and experiences, food and crafts tours, culinary demonstrations, and farmers' markets with local products, among others. They will also benefit from the experience and knowledge of our partner organizations in the field of rural tourism, among them the Embassy of Italy in Bulgaria, the Italian Trade Agency, LocalFood.bg/Pendara Foundation, Devetaki Plateau Association, and Traventuria.
Find out more about the approved projects on the RFP page: https://us4bg.org/bg/rfp-tur-agritourism-2022/