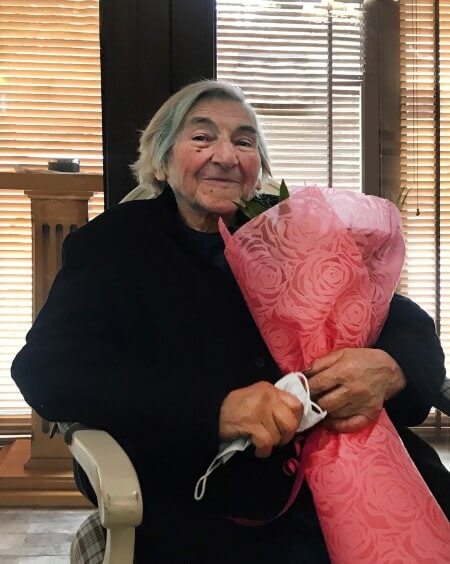 In September 2021, representatives of the America for Bulgaria Foundation undertook a study visit to Belene Island, a place of contradictions — of natural beauty but also of painful memory. Together with friends from the diplomatic corps, Sofia Platform, Belene Island Foundation and local representatives, we commemorated the victims of the communist regime. We also had a memorable encounter with camp survivor Tsvetana Dzhermanova, whose time in the Belene and Bosna camps is detailed in her memoir Memories of the Camps. The text below is based on the book.
Like so many people, Tsvetana Dzhermanova met her closest friends on the cusp of adulthood, in her early 20s. But unlike most, she didn't cultivate those friendships at school or in a first job. She met them in a labor camp for political prisoners of Bulgaria's Soviet-backed regime.
Tsvetana's story is a story about the cruelty of a criminal system that held her country in an iron grip for 45 years — and thousands of people prisoner without due process — but also about humanity and solidarity between individuals sharing the same fate.
Tsvetana was a teenager when she first became attracted to the leftist ideals of anarchism, particularly its insistence on justice, freedom, and equality for all. Despite the ideological similarities, anarchists criticized Bulgaria's Soviet puppet regime for its use of force; Tsvetana did so, too — in peaceful gatherings with like-minded individuals. The form of disagreement no longer mattered after the regime had solidified its hold on power, however: intent on stamping out dissent of any sort, after 1946 it undertook a series of purges against its one-time allies: anarchists, Trotskyists, agrarians, and others. Tsvetana was just 20 when the former "ideological sister" became "an enemy of the people."
She was seized in the waning days of 1948, then held and interrogated for 20 days at the headquarters of the regime's political police in Pernik, a town in western Bulgaria. Having been found to need "reforming," she was sent to the Bosna labor camp in the village of Bosna, in the northeastern part of the country.
Faced with the terror of a long journey and an uncertain fate, she encountered support and camaraderie among her fellow internees. They would sleep huddled together and give each other pep talks during the journey from Pernik to Bosna, 500 km away. Once there, small gestures of solidarity and humanity would relieve some of the burden of the back-breaking labor the inmates were forced to do almost day and night — and counteract the humiliations they were subjected to by guards and regular prisoners.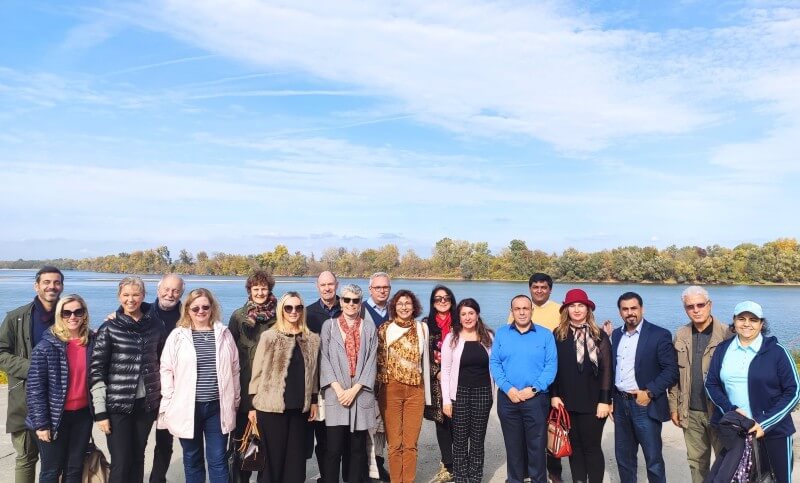 Their time there was also marked by acts of sheer nerve and heroism: she once shielded with her body a friend who had provoked a guard and was about to be shot. The guard's resolve must have wavered at the prospect of shooting two people instead of one…
After three years, she was moved to the women's section of the notorious Belene concentration camp, on the Danubian Cricket Island. Tsvetana recounts a heartbreaking story from the Belene camp: a group of inmates from the men's camp were sent to repair the pigsties on Cricket Island that the women tended. In the evening, after the men had returned to their quarters, Tsvetana and her group of friends discovered that four pig carcasses and some animal feed were missing: the men had stolen them so they wouldn't starve to death. They didn't give the men away and successfully covered for the missing fodder.
Because Tsvetana was among the youngest inmates — and therefore the one with the greatest chances of survival — the other women implored her to write about their lives there if she ever got out.
She was released, with no explanation, in 1952, almost four years after she was first interned. Sixty years later, she made good on her promise.
In 2011, her book Memories of the Camps was published. It is dedicated to "my comrades and friends with whom I spent three and a half years in the Bosna and Cricket camps. I write today… without a shred of vengeance in my soul and with the great desire that what we went through should never happen again. I feel obliged to tell of the Bolshevik system that came to power in the name of 'freedom, brotherhood, and equality' but forgot about these ideals once it took control."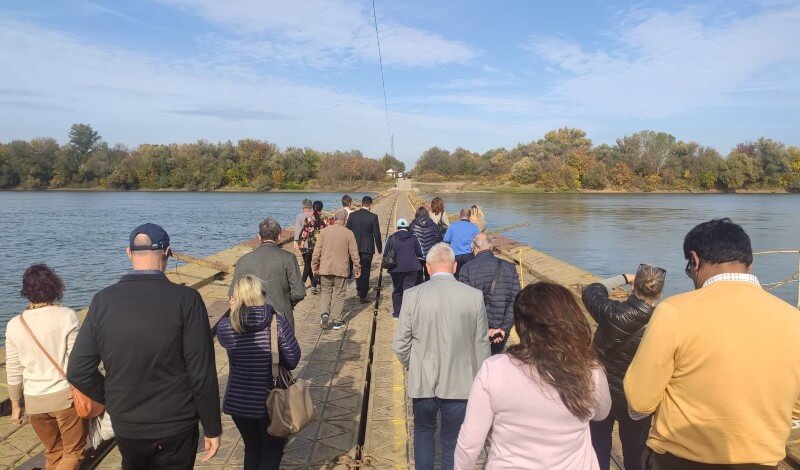 Today, 93-year-old Tsvetana is one of the last camp survivors and the only female camp inmate to break her silence. She says she spoke out because she doesn't know how much time she has left and because it is important to remember the past. Or as American poet and civil rights activist Maya Angelou — who would have been exactly Tsvetana's age today — once said, "If you don't know where you've come from, you don't know where you're going."
Reference:
Джерманова, Цветана. Спомени от лагерите. София: Фараго, 2011.