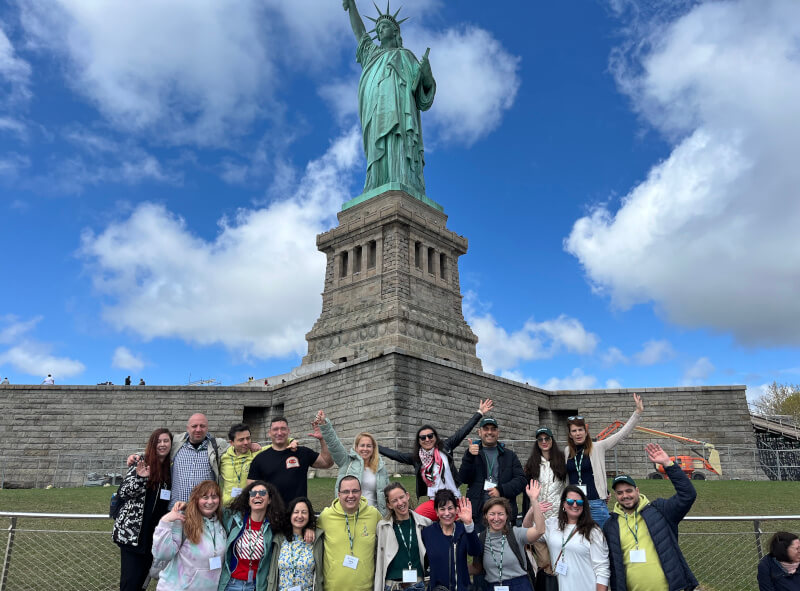 The most frequent encounters for law enforcement officers are with people who make it easy to forget the high-minded aspirations that attracted them to the force in the first place.
To keep himself focused on the larger goal—"to help make things better and punish the bad guys"—Petar Vanev looks to his immediate professional circle, his team.
"We come face to face with things no one wants to see. That's why it's very important to maintain a good working environment. This requires that the team have really good communication and work in sync," says Petar, who heads the Dve Mogili police district in the region of Ruse, in northeastern Bulgaria. Petar and his team are responsible for maintaining law and order in 25 towns and villages.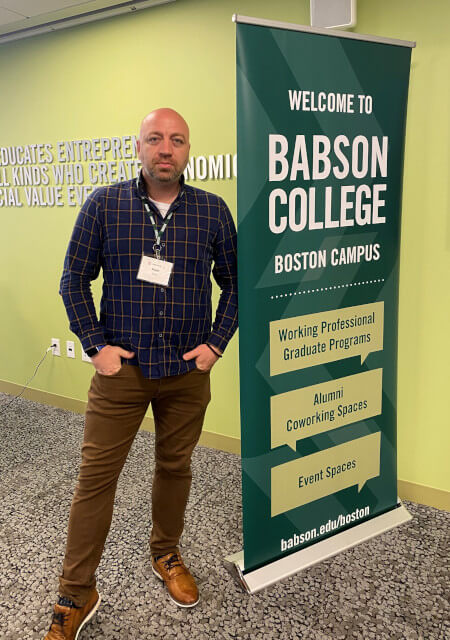 To learn how to support his team better and improve communication with the communities he serves, he applied for the inaugural edition of the America for Bulgaria Foundation's Leadership Education in America Program (LEAP) and was accepted.
In April–May 2023, Petar and 14 other professionals from the public, nonprofit, and private sectors spent three weeks in the US learning about the connection between leadership and community from top names in entrepreneurship and leadership education at the leading institution in the field, Babson College, in Boston. For more than a century, Babson College has equipped its students with the entrepreneurial mindset and tools to drive positive change for all.
In practical sessions featuring case study analysis, self-reflection, group projects, and field trips, LEAP participants learned that, at its most effective, leadership isn't about telling people what to do, but about giving support and encouraging collaboration. A leader empowers their team or community and is a catalyst for shared growth. Or as Petar puts it, "to lead is to inspire others to give their best and evolve."
Fellow LEAP graduate Ana Alexieva sees her role in similar terms. "The exciting challenges and opportunities are in the field of collaboration. Collaborative teamwork is… an incredible force. I see myself as a team player."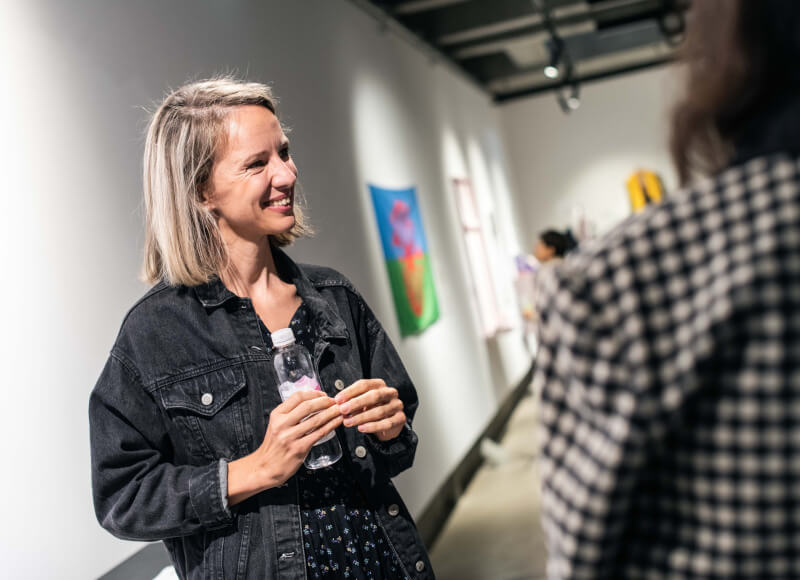 Ana has been a part of various teams, all united by the goal of creating social impact through artistic means. As programs director at human rights–focused global creative nonprofit Fine Acts for the past seven years, Ana encourages sometimes-unconventional collaborations in the name of social justice. Whether she and her colleagues match artists and technologists in a playful approach (their own concept of playtivism) to tackle various issues (such as environmental deterioration, shrinking civil space, or women's rights), inspire visual artists to create open works, or give a platform for marginalized communities to tell their stories, the end goal is one—finding new, effective ways to address social challenges that affect us all.
"I believe it is extremely valuable for different voices to be heard and for people to have the opportunity to engage in exchange, help each other, and be inspired. This is the fabric of a resilient, strong community. When we are together, when we help each other and learn from each other, it helps everyone," says Ana.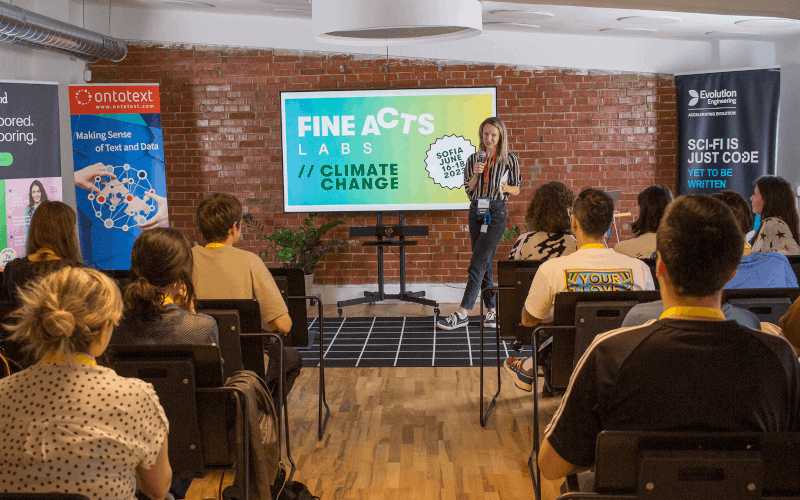 The open-source tools and resources created by Fine Acts, such as the global platform The Greats and the original format Fine Acts Labs, help other nonprofits and activists promote inclusion, strengthen democracy, and advance climate justice.
Georgi Toskov, another alum of LEAP's first class, has a similar take on his leadership role, only he supports a completely different group of people. He is a university lecturer at the University of Food Technologies in Plovdiv, and in addition to teaching several popular classes there, he frequently engages his students in applied projects that enhance their career readiness and promote social engagement.
"I never want my students to be passive recipients of information. Instead, I believe that students retain more of the material when they have ownership over their learning. To that end, I refrain from pure lecturing and involve them in relevant discussions," he says.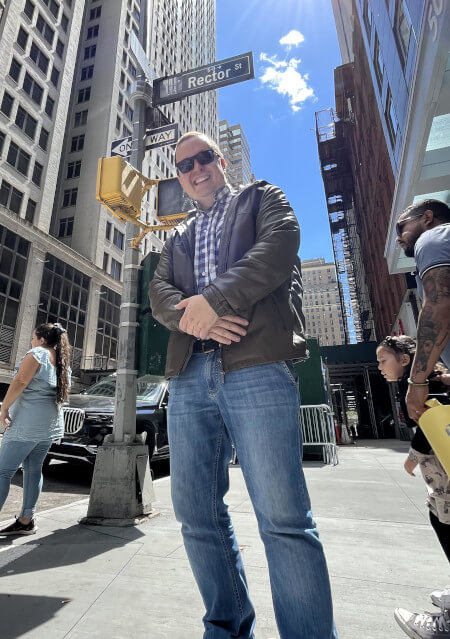 Georgi truly feels invested in his students' success. "These are the future leaders of our society, and my aspiration is to provide them with the level of education they deserve. This is the reason I gave up my industry job and pursued an academic career," he says.
Lyubomira Vutkova works in the corporate world, but, like Georgi, she believes she could make the most difference in education. Alongside her managerial position at Lufthansa Technik Sofia, she mentors youth through mentorship programs Teenovator and ABLE Mentor, through startup accelerator ABLE Activator, and through Minty, a youth coaching start-up she founded two years ago.
In both her corporate and mentorship roles, Lyubomira feels called to support others. Leadership to her is "supporting a team, individuals, an organization and creating the backend system that supports the organization and the people so that they feel good and do their best work." At Lufthansa Technik Sofia, she leads a shift in the company culture toward greater team autonomy. As a mentor, she aspires "to help young people become better versions of themselves and choose a better road ahead."
Like her fellow participants, Lyubomira hoped the LEAP program would equip her with the tools to become even better at supporting her community.
"I got so much more," Petar says, echoing a sentiment felt by all 15 participants.
Before the program, Ana didn't know anyone who works in law enforcement. "Now I can say that I have a good friend," she says. More importantly, she feels encouraged that "there are caring, engaged, and capable people everywhere… Networking and crosspollination are crucial at a time when polarization in Bulgaria and beyond is rising, far-right discourses are gaining power, civil society is shrinking, and trust in democracy seems to fade away."
Amid all this, LEAP gave her hope. "For me it was incredibly valuable to see people who are working to change things and believe that it is worthwhile, that change is happening and that we are all part of that change. LEAP nurtured a sense that we are all in this together and that we are helping each other," Ana adds.
Her words are echoed by Georgi's: "I meet a variety of people, but this is the first time I meet such a diverse group with such similar views. Each one of our group was there because they were motivated to change something, to show that we are capable, to demonstrate the overall potential of Bulgarians." Meeting his fellow LEAP participants gave him a much-needed sense of community—a community based on shared values and a vision for a better Bulgaria for all who call it a home. Crucially, this community is willing to work toward that common vision.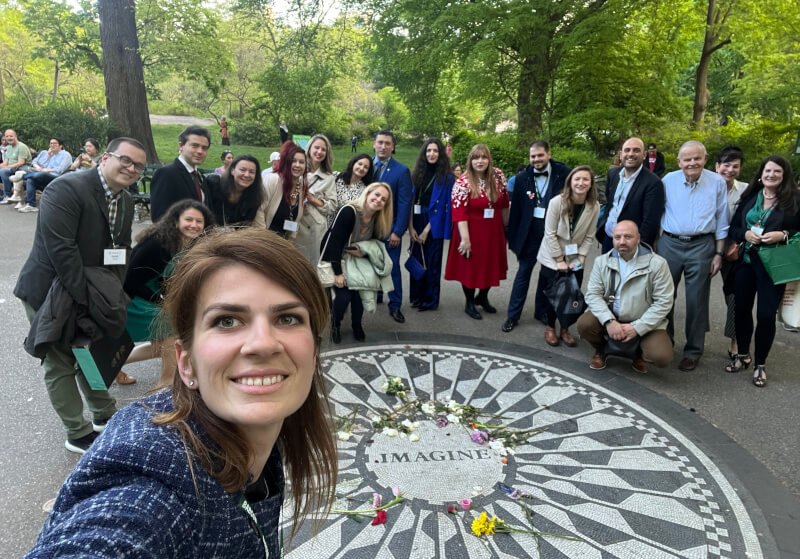 "People need to feel part of a community, and when this community is built on shared values and beliefs, they feel more complete, more like they belong, more motivated," Lyubomira says.
Maybe this is why, two months after the program's end, participants remain connected, marking personal and professional milestones together and supporting each other's efforts to bring about change in their fields.
Whether that involves supporting youth in their educational journeys, making our societies a little more conscious of our planet's needs, or contributing to a better dialogue between citizens and public institutions, the partnerships and friendships Petar, Lyubomira, Ana, and Georgi made through the program improve their chances of success.
In Ana's hopeful, forward-looking assessment, "the most exciting part of the program is yet to come––and that's the community we will start building together."