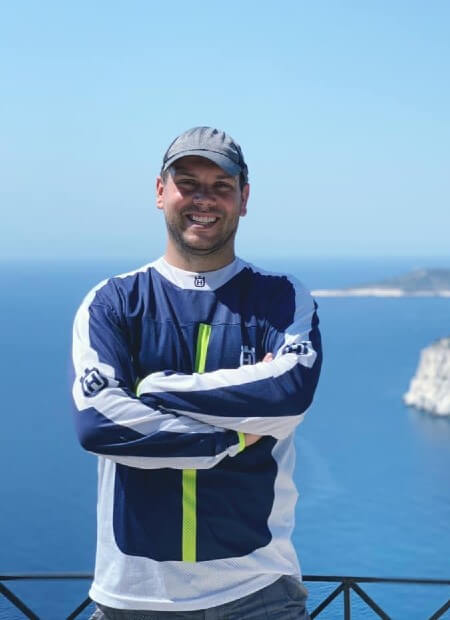 Helping others grow and succeed is Borislav Vradjaliev's calling.
Through his work at Goodyear Bulgaria for the past two decades, he has enabled individuals and businesses to reach their destinations and achieve their goals safely and on time.
As a motivational speaker whose portfolio includes more than 200 trainings and seminars in 14 countries on three continents, he equips companies and business leaders with the tools to find optimal solutions for their work and improve their bottom lines.
Borislav uses his rich experience to help those who are just starting out in business as well. As a volunteer lecturer teaching sales and marketing at Business Academy for Starting Entrepreneurs (BASE), the America for Bulgaria Foundation's free entrepreneurship training program, not only does he share practical tips for customer outreach and goal setting, but he also helps aspiring entrepreneurs gain confidence in their abilities.
"I like provoking people and making them think in a more sensible, interesting, and innovative manner, so that they can actually feel stronger and more confident on the path to success. Seeing them change for the better gives me great satisfaction," Borislav says.
Attitude is key for success, according to Borislav. "Life is like a mirror: if you smile at it, it will smile back at you," he says. "Staying optimistic and believing in your success is fundamental to prosperity and the ability to turn your idea into reality. As the great Henry Ford said, 'Whether you think you can, or you think you can't — you're right!'"
The right mindset for success is even more important when you have a functioning business. "A smile can open many doors. The energy it conveys says a lot more than words, which are just 7% of communication; the rest is conveyed through nonverbal cues. When you welcome a customer with the right attitude and approach, you create an atmosphere that gains you time, patience, and trust, even if you can't tend to the customer right away," Borislav explains.
In short, how you treat your customers is crucial for the success of a small business, and up to 70% of people will change a provider not because of cost, but because of attitude.
Borislav's ability to learn fast and his desire to help people find the right solutions have been essential for his own professional growth. Although his technical secondary education and economics university degree help, it was his attitude and communication skills that facilitated his ascent in the automotive industry over two decades. Today he is country manager for Goodyear, chairman of the Association of Manufacturers, Importers, Traders and Tyre Vulcanizers, and a sought-after motivational speaker who generously shares what he learned over the years.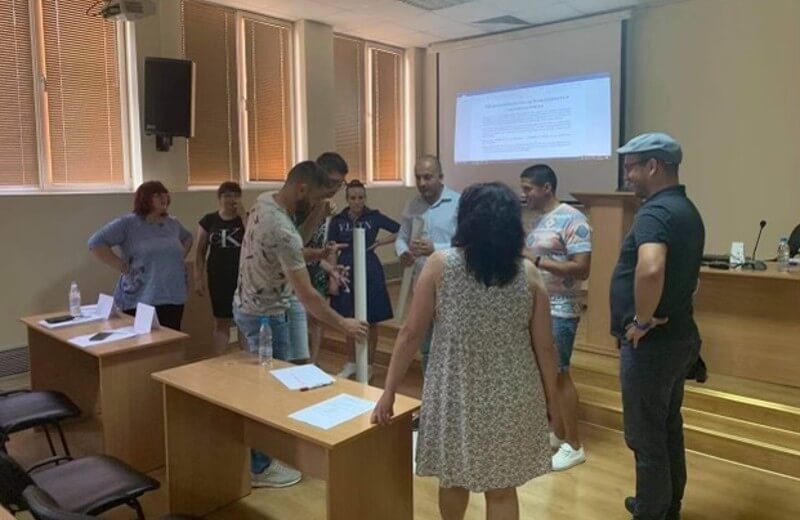 Contrary to the popular belief in Bulgaria that good ideas must be hidden so that they are not copied, Borislav is adamant that sharing is not only useful but also necessary for success. He thinks that the story of the apples in the tunnel is a good illustration of this notion. If two people in a tunnel exchange an apple each, both will end up with a single apple at the tunnel's exit. However, if they swap good ideas, each will have two good ideas in the end. The lesson is that sharing not only enriches and builds on an idea but also attracts collaborators. This way, an idea is more likely to become reality.
And what is a good idea if it doesn't develop into anything tangible?
"Even the longest journey starts with one small step. My desire is to provoke participants to start thinking in this direction, to gain the courage to take this first step. My main goal is to help them understand the connection between dreams and goals — that goals are nothing more than dreams with a deadline and a clear plan for implementation," Borislav says.
Through role-playing games and discussion of real business cases, he motivates starting entrepreneurs to get out of their comfort zone, trying out new things and making mistakes in a safe environment. As a result, many participants are empowered to start their first business even before the program's end. For sustained success, they need to do a lot more work over time, of course, but that first, crucial step has been made — and the foundations of success have been laid.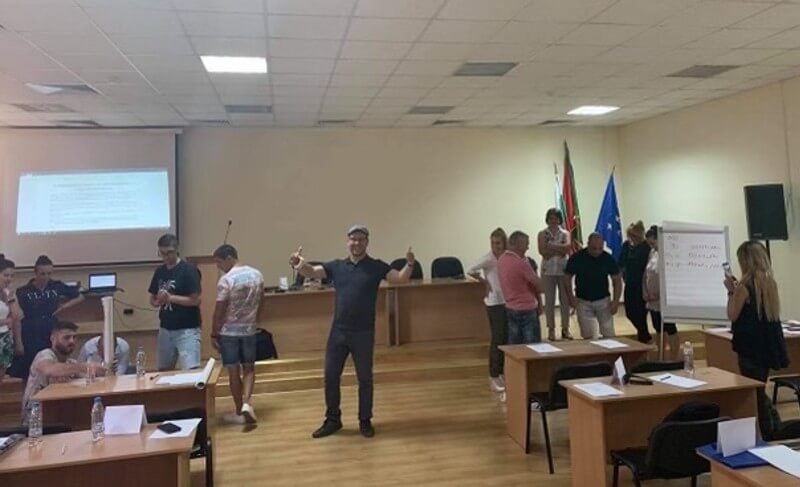 Borislav believes that entrepreneurship is an opportunity for anyone to fulfill their potential and pursue their dreams regardless of age, background, or business knowledge. He is also convinced that entrepreneurs "are that part of society that can and should be an engine for Bulgaria's transformation into a modern nation, one that sees change not as a threat, but as something good."
With the inspiring example and support of Borislav and the other mentors in the BASE program, starting entrepreneurs are set up for success.
Business Academy for Starting Entrepreneurs (BASE) is an entrepreneurship training program developed by the America for Bulgaria Foundation and run in partnership with organizations such as the Industrial Cluster Srednogorie Association, National Association of Small and Medium Businesses, Association of Bulgarian Leaders and Entrepreneurs (ABLE), Council of Women in Business in Bulgaria, Magna Natura Association, East Accelerator Foundation, Society and Safety Foundation, and Trust for Social Achievement. Since its first edition in 2018, BASE has helped dozens of individuals across Bulgaria build or expand small businesses creating hundreds of jobs in places like Lovech, Troyan, Pleven, Mirkovo, Zlatitsa, Panagyurishte, Etropole, Elin Pelin, and Sofia.