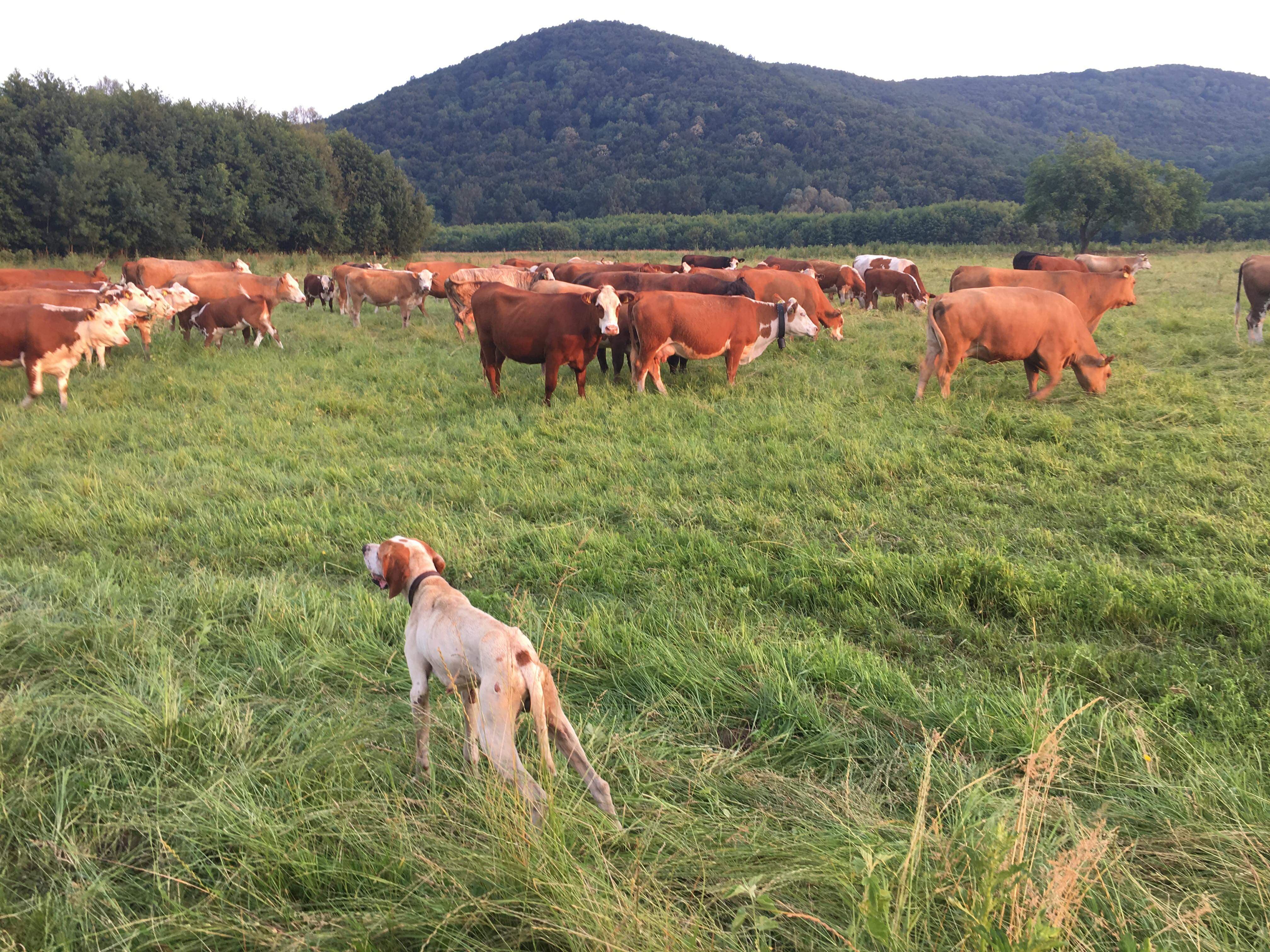 When a couple with young children visited Brodilovo Farm last fall, they were expecting to see stables, fencing, and a hay feeder. Instead, there were lush open meadows stretching as far as their eyes could see, fresh air, and the Veleka River rumbling cheerfully by. Instead of getting to stroke calves eager for a fresh treat, the children were disappointed to find that the herd was grazing freely a few hundred yards downriver. (After a tractor ride there, however, the disappointment quickly gave way to excitement.)
Vasil Morfov, manager of the family-owned Brodilovo Farm, is not your typical farmer either. For one, Vasil is only 29. He was born in Sofia and grew up in Burgas, and before settling in Brodilovo, 70 km southeast of Burgas, seven years ago, he had never lived in a village. As a teenager, Vasil wanted more conventional pets, and like any ambitious young man, he also wanted a good education and an interesting job in the city. At the German Language High School in Burgas, Vasil mastered a couple of foreign languages, which came in handy in his hospitality industry jobs every summer. His encounters with different people fueled his interest in the field of communications and explain why he chose to major in marketing when he moved to the UK for college several years later.
After graduating, he worked for several big companies but slowly realized that corporate life was not for him. Long working hours, eating "on the go," and the lack of sunlight weighed on him. Bureaucratic hurdles delaying the renewal of his work permit one summer was the final straw. During what was meant to be a brief visit to Bulgaria that summer, Vasil's father told him he was changing course in life and starting a farming business after a lifetime in city-based commerce. This was all Vasil needed to reconsider his course as well. "Let's do this!" he told his dad, taking the challenge head-on.
The year was 2012, and 22-year-old Vasil was in for a harsh introduction to agriculture. He and his father started with grain production, a precarious endeavor in a flood-prone region. Vasil imagined the work would take three to four months out of the year and he would spend the other eight resting and reflecting on how to develop the business. However, clearing the fields and work on the crops took much longer than the anticipated three-four months. Vasil quickly realized that there was no end to farm work. He also had to modify his initial belief that his knowledge of marketing would come in handy right away. In the first year, the harvest needed no marketing as most of it was destroyed in a flood, and in the second year, to avoid the floods, he and his dad harvested the corn too early and it didn't sell.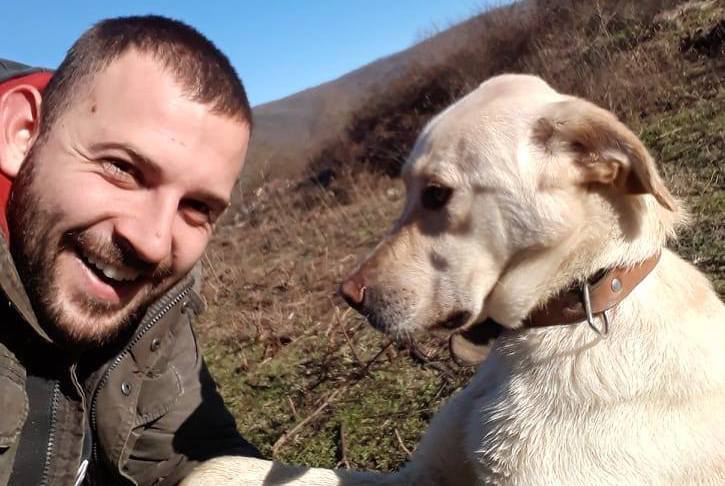 In 2015, Vasil and his father were ready to make some adjustments. They bought their first cattle bred for meat and transformed the fields into pastures. The humid Mediterranean climate of the Veleka Valley turned out to be perfect for cattle farming. Winters are short and mild, snowfall is rare, and the snow cover rarely lasts for more than a few days. Summers are humid and warm, green grass is abundant from April to December, and supplementing grazing with hay is only necessary in the first quarter of the year.
Despite the favorable conditions and the benefits of pasture-based farming, there is work to do on Brodilovo Farm every day. The farm occupies about 1,000 acres, which are inspected almost daily. The animals graze freely in the fall, but in the winter the feeders must always be full of hay and alfalfa. In the spring and summer, Vasil controls the grazing routes with barriers to improve the quality and yield of the pastures. Animals are counted and checked for symptoms of disease every day, regardless of the season.
Although like any farmer, Vasil learns mostly by doing, he also spends considerable time reading specialized literature and attending training programs. In 2017, he was one of twelve Bulgarian farmers selected by the America for Bulgaria Foundation to take part in the annual "Leaders in Agriculture" program in the United States. The program offers educational opportunities and practical support to professionals and researchers in the field who are eager to explore innovative, sustainable production methods and apply them in their work. The 2017 edition of the program took place at the Norman Borlaug Institute for International Agriculture at Texas A&M University, a leading US institution for agricultural research.
"Seeing how the world's biggest beef producer does it was a great opportunity," Vasil says. "The program gave me a holistic view of the industry." The lessons he found most useful were related to breeding, meat processing and packaging, and product marketing.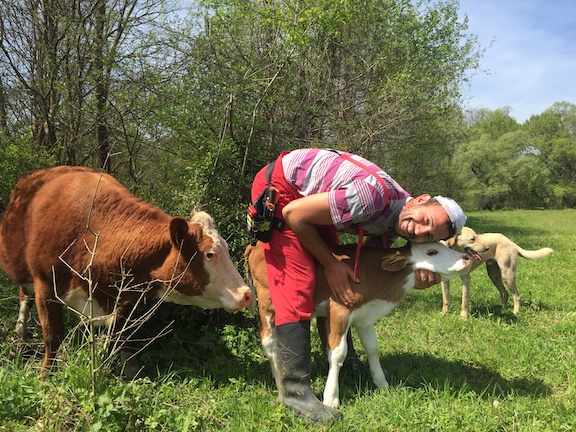 Today, Brodilovo Farm has 120 Hereford cows and one Aberdeen Angus bull and is one of the few farms in Bulgaria offering high-quality, bio-certified meat. Vasil delivers fresh meat and meat delicacies directly to his clients, without intermediaries, in order to shorten the distance between production and consumption and avoid price hikes. Deliveries will soon expand beyond Varna, Burgas, and Sofia due to increasing interest in the farm's products.
"If when I was 18, someone had told me I would become a farmer and spend most of my time alone, I wouldn't have believed them," Vasil says. "Agriculture is not a career path you usually consider, but I am happy I came to it the way I did." He adds that he is so used to being outside in the open he can't imagine working in an office or for anyone else anymore.
His plans for the future include hiring someone to help out on the farm (his dad tends the family-owned chicken farm near Sliven), creating opportunities for rural tourism, and building a guest house for visitors. "This way I can put my marketing knowledge to use," Vasil says, laughing.
All jokes aside, when Vasil's plans become reality (and we have no doubt they will), Brodilovo and the surrounding area will offer fun, healthy activities for the entire family.