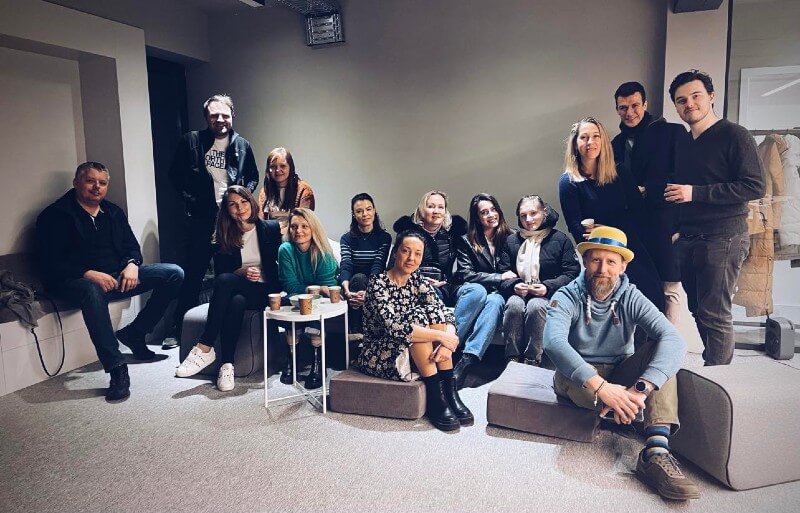 "Today was another very long day, but several Ukrainian families are safely accommodated in Bulgaria," Elina Zheleva wrote on her Facebook page on March 1.
Elina, a managing partner at business redesign company Launchlabs Sofia, keeps a low profile on social media, but she has been posting regularly since February 24, 2022, when Russia started its unprovoked military invasion of Ukraine.
Elina and other Bulgarian business leaders have been pulling twenty-hour days in an effort to help people fleeing the bombs in Ukraine — and using social platforms like Facebook and LinkedIn to organize support and keep volunteers in Bulgaria apprised of relief activities.
Their efforts were not coordinated at first, nor was the help supposed to be broad. Initially, it was friends looking out for friends, colleagues for colleagues, tech startup founders for their Ukrainian counterparts. After all, startup networks in Eastern Europe are increasingly connected through business ties, funding sources, and personal friendships. But what started as an attempt to bring Bulgarian and Ukrainian startup workers to safety quickly grew into a full-scale, government-backed campaign to help evacuating Ukrainians.
Ned Dervenkov is used to tending to the needs of the startup community. He is CEO of BESCO – the Bulgarian Startup Association, which represents many companies in the sector and speaks on their behalf to institutions and society at large. So, when he got a 7:00 a.m. call on the day of the invasion that something had to be done about the employees of Bulgarian tech startups in Ukraine, he didn't need to be asked twice.
At around noon that day, Max Gurvits put out a call on his Facebook profile that "my friends in Ukraine, or friends of friends, who would consider evacuating to Bulgaria" should contact him. Max is a Bulgaria-based venture capital investor and managing partner at Vitosha Venture Partners with extensive ties to the startup sectors in both Bulgaria and Ukraine. With colleagues and friends all across Ukraine, he could not stand by, indifferent to their plight. He quickly threw together a webpage to gauge need and galvanized his Bulgaria network in support of the evacuation effort.
Within the first 24 hours of the invasion, it was already clear that a humanitarian crisis of unseen proportions was in the making. "Max, we need to make this broader than the tech community," Elina urged him.
By then, hundreds of people from Bulgaria's wider business community had mobilized and were working hard to get as many people to safety as possible. BESCO, AIBEST, Viber, Georgiev & Kolev Law Offices, Paragraph 42, Bulgarian Center of Women in Technology, Mother Ukraine – the Association of Ukrainian Organizations in Bulgaria, Founder Institute, ZaraLab, BVCA, Move.bg — the list of companies and organizations that have been pitching in is too large to enumerate fully.
The Bulgarian business community's efforts coalesced into the #BG4UA initiative, a one-stop shop matching need to help. Within 48 hours of the launch of the initiative's website, BG4UA.com, nearly one thousand volunteers had signed up to help; the Bulgarian government was providing buses and a plane to pick up evacuating individuals; and more than 1,600 rooms had been made available by hotels and private homes. A call center, dubbed "the matchmaking center" and staffed by volunteers, was set up to log applications for help and offers of support.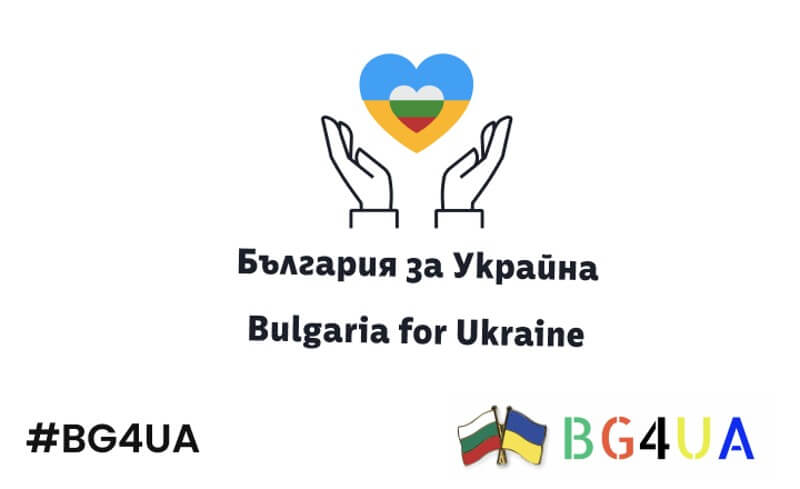 While efforts to streamline the process are ongoing, the needs are so dire and the sheer number of fleeing individuals so great that everyone has had to remain hands on. (According to the UN, more than 3 million Ukrainians had fled the country by March 15; Bulgaria has received about 70,000 people.) From handling phone calls in multiple languages and coordinating with the Bulgarian government to getting buses to go to the right place, persuading people in Ukraine to come out of their shelters, directing them to pre-arranged pickup spots, and waiting for them at the border in the wee hours of the morning… Everyone handling a piece of the giant, unwieldy puzzle that the effort is becoming is doing so stoically, without complaint.
As Ned said, poignantly, when intentions are aligned, it is unbelievable how quickly Romanians, Poles, and Bulgarians reach understanding, even if they speak no language in common.
"To be honest, we are all really tired, but so happy to be able to make a real difference," he said.
Elina and Max, who are partners in life, have happily forsaken time together in order to be able to help. "We realized how many useless things we did before," Elina says, smiling mirthlessly. They made a brief exception on Elina's birthday in early March when they treated themselves to a sit-down dinner.
For others, too, exhaustion is a small price to pay in the face of the tragedy of people running for their lives.
In an emotional Facebook post on March 1, BESCO chairman Dobromir Ivanov posted an update about the work that was being done in support of displaced Ukrainians. Although many of the Bulgarians involved in the rescue effort had hardly slept in the previous five days, Dobromir summed up, the life of "each such individual [that we helped to safety] is priceless, for each one the effort was worth it and would have been impossible had it not been for the work of all of the above individuals and many more!"
As Elina observed, what had started as "a rushed effort to help people escape the terror of war" has become so much more. "Today I realized that through the spontaneous crowdsourcing we did at #BG4UA, in the early hours of the war, we are now able to provide a more humane experience to refugees. They're having family dinners with their hosts and walks in the city, and it fills our hearts."
Over three thousand volunteers are involved in the #BG4UA initiative, with more joining them daily. More than 1,500 people have come forward with offers of housing for nearly 7,000 Ukrainians. Through the effort, around 500 Ukrainian families have been evacuated to Bulgaria, while nearly one thousand people are safely accommodated in homes around the country.
The core group behind #BG4UA are working closely with the Bulgarian government's crisis center dealing with the Ukraine refugee crisis, and the BG4UA database is being integrated into the government's own portal for displaced persons from Ukraine. While the help on offer is staggering, the effort for Elina, Max, Ned, Dobromir, and others is far from over. There are more people to bring to safety, women and children to accommodate in Bulgaria, and lives to rebuild here.
In partnership with the BCause Foundation, they also started a fundraising campaign whose "goal is to provide the most human acceptance of refugees from Ukraine and to give them a fair chance for a start in Bulgaria."
We will join in Max's appeal to everyone: "Join the movement, spread the word. Support our Ukrainian friends and neighbors in times of need."
Help Ukrainians who found refuge in Bulgaria to rebuild their lives by supporting the #BG4UA initiative.