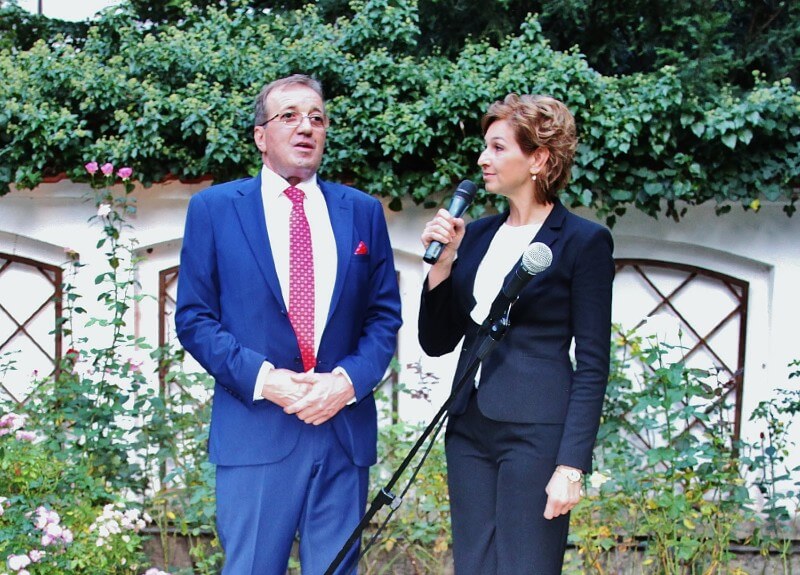 Dr. Dinko Mladenov established the Young Medics for Bulgaria Foundation in August 2020 to stem the exodus of young medical professionals from the country. To date, the foundation has approved support worth nearly 247,000 levs for 151 medical students and recent graduates from 31 towns working in 68 healthcare facilities nationwide.
"The main goal of the foundation is to give Bulgaria more young doctors, and if we can provide them to smaller towns, even better," Dr. Mladenov says. 
In June, the America for Bulgaria Foundation donated 100,000 levs toward the organization's efforts to keep medical professionals in the country. In partnership with Tokuda Bank, ABF provides additional support to young medics in the form of low-interest loans. For every year after graduation young doctors stay in Bulgaria, ABF will pay back one-fifth of their loan.
To date, Dr. Mladenov and his team have raised 305,000 levs from over 160 individuals and companies as well as from а national DMS campaign. 
This is Dr. Mladenov's story:
Dr. Dinko Mladenov launched his private medical practice in 1992, at a time when private enterprise was virtually nonexistent in Bulgaria, with prison-made furniture and a loan with the crushing interest rate of 63% and in the face of skepticism from relatives, colleagues, and friends. As if those obstacles weren't enough, larynx removal surgery forced him to readjust how he communicated with the world.
Despite the challenging start, today Dr. Mladenov runs one of the most successful private clinics in Bulgaria, Medicus Alpha, in Plovdiv, and enjoys a full life, enriched by a wonderful family, good colleagues, and grateful patients. Success never turned his head or made him forget his beginnings, however. In order to support his young colleagues — as he respectfully calls even medical students — in a difficult vocation such as medicine, in 2020 he founded the Young Medics for Bulgaria Foundation. By providing financial support to early career professionals pursuing residencies and specializations at Bulgarian hospitals, the foundation aims to stop the outflow of medical staff abroad.
Low pay, poor treatment, and long hours drive nearly 40% of medical graduates away from Bulgaria every year. Shortages of health professionals are particularly stark in underserved and remote areas. The shortcomings in the Bulgarian healthcare system are particularly obvious during peaks in the COVID-19 pandemic, when some coronavirus wards around the country rely in large part on the help of young medics volunteering to serve in the high-risk jobs.
This environment was a catalyst for Dr. Mladenov's longtime idea to step up support for young medics. "As general manager and chief consultant at Medicus Alpha, I have always supported my young colleagues — professionally, morally, and financially. The establishment of Young Medics for Bulgaria was a natural culmination of this longstanding effort," he says.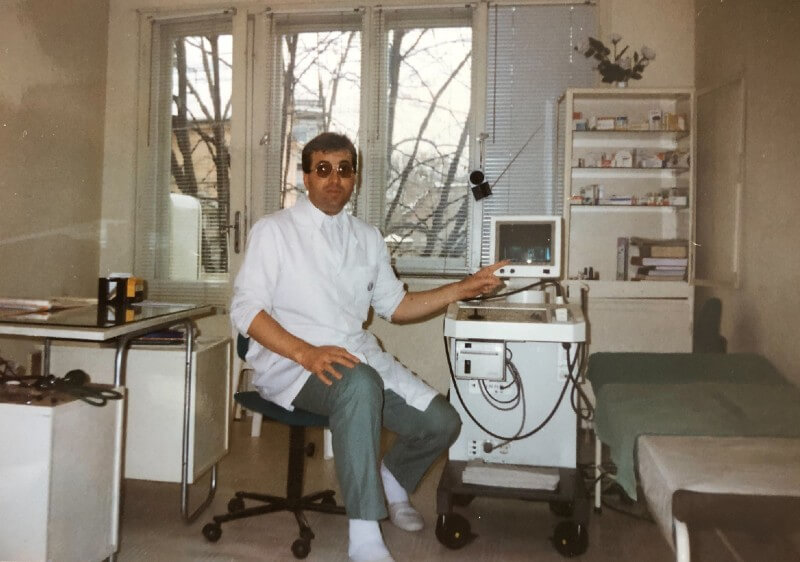 His efforts to improve conditions for the next generation of medics are driven by a boundless optimism and love for his country. As a medical professional with more than 38 years of experience as an internist and as founding member of the National Association of Private Hospitals, he is also well aware of the state of Bulgarian health care, which, in his opinion, "is in a state of collapse and in need of urgent modernization. But for that to happen, the young have to stay here." Especially after conducting hundreds of conversations with young medical professionals since the launch of Young Medics for Bulgaria, he is convinced that poor conditions in the state-run healthcare system are entirely to blame for the exodus of young medics from the country.
Dr. Mladenov never doubted that Bulgaria was where he wanted to carve his own personal and professional path. Although he had several opportunities to specialize and work abroad, even before 1989, he chose to stay — a decision he puts down to "an inner feeling," despite the many bumps in the road and the frequent lack of understanding and support from those closest to him. In key moments, however, he crossed paths with individuals who inspired him or appreciated his potential, affirming his resolve to keep going.
Dr. Dinko Mladenov was born in the southeastern Bulgarian village of Mladinovo and grew up in nearby Svilengrad, where he completed his secondary education. His interest in biology and "by a natural extension in medicine" dates back to that time.
An early inspiration for the young man came from his dentist in Svilengrad. Not only was the old dentist a good person and outstanding professional, but he also ignited the spark of entrepreneurship in the young Dr. Mladenov. The dentist had established his private practice from scratch, during one of the communist regime's desperate attempts to revive its flailing economy by introducing partial market practices. He would often tell the young man, "Well, Dinko, I couldn't cure everyone I wished to; I hope you manage" — words the future doctor took to heart.
After graduating from Plovdiv's Medical University in 1983, Dr. Mladenov was assigned to the hospital in his hometown, as young professionals often were under the previous regime, initially as a resident in internal medicine and later in hemodialysis. The five years he spent there taught him a great deal but also shaped his understanding of what is unacceptable professionally. His subsequent move to Plovdiv District Hospital coincided with the greatest personal challenge of his life — a diagnosis of laryngeal cancer, total removal of the larynx, and a difficult but rapid transition to a life in which assistants became an integral part of his communication with the rest of humanity.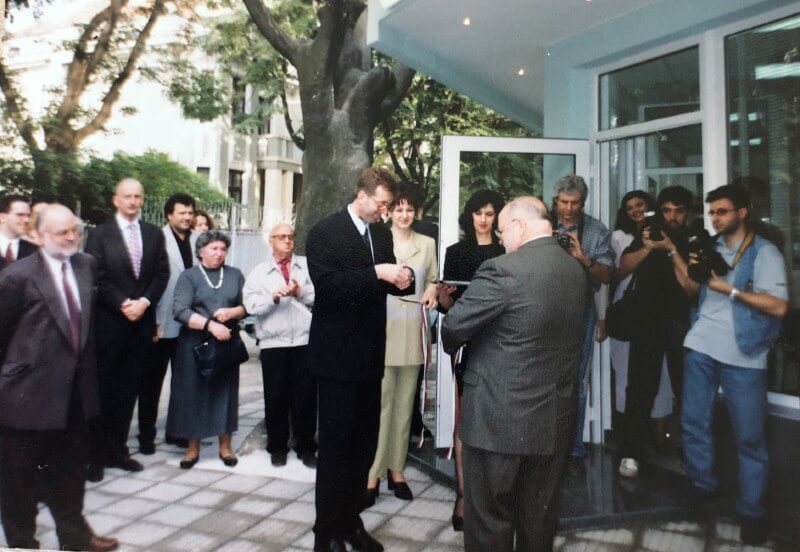 Dr. Mladenov talks about adversity with humor and self-irony and likes to say that the moment his personal life was turned upside down, a new professional ascent began. He soon became a preferred ultrasound specialist at the District Hospital, initially in the obstetrics and gynecology ward. The hospital's management had determined that this was the best place for Dr. Mladenov to resume his work after his surgery because, as the internal joke went, "there is no need to talk there; you just need to act." Soon, his sonography skills were sought after by all of the hospital's medical departments, and Dr. Mladenov found himself barely able to meet demand.
The young doctor was ready to go into business for himself as soon as the winds of political and economic change started blowing in 1989, but his medical condition, the lack of support for starting businesses and missing infrastructure, and the burdensome loan conditions were considerable setbacks that delayed his plans. But there was no stopping him when he resolved to do something: in 1992, he left a secure job at Plovdiv District Hospital, took out a loan worth 30,000 German marks at an annual interest rate of 63%, and embarked on the next chapter of his professional life.
"On the road to success I even went to prison for two hours," Dr. Mladenov jokes. The young doctor cut quite a figure: silent and dapper in his bespoke suit and tie. "The prisoners looked at me like I was there to liberate them," he says, laughing. His mission was far less dramatic, of course: with supply chains in the country missing or disrupted, he had come to the prison's furniture factory to purchase two examination beds, two medicine cabinets, and a desk. These would become the first furnishings for his private practice in Svilengrad, which occupied most of the apartment in which he lived.
Living and working under the same roof was a minor inconvenience compared with the delayed arrival of his medical equipment, even as the bank demanded prompt repayment every month. To meet the installment payments, which equaled eight to ten doctor's monthly salaries, while he had no income, Dr. Mladenov took out yet another loan. "It was tough. My closest people thought I was crazy to be doing this," he says.
When his ultrasound machine finally arrived, after two months' delay, even an optimist like Dr. Mladenov wasn't prepared for the explosion in demand for his services. People from Svilengrad, from neighboring towns, and even from Plovdiv crowded his small waiting room from dawn till evening. He saw patients all day long, often without a break, and even on Christmas Eve in the first year. He realized that dedicated physicians have a faithful following — "sometimes too faithful," he jokes.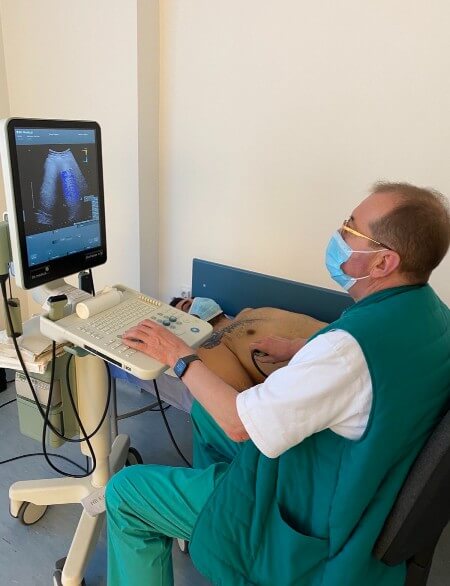 Six months later, he moved his practice to Plovdiv, where it took him seven years to prepare for the next step — building a clinic that offers a range of healthcare services. Support for this endeavor came from the Bulgarian-American Enterprise Fund, whose staff immediately recognized its potential. Dr. Mladenov learned about the Fund by chance, from a newspaper advertisement. He called and, to his astonishment, was given an appointment right away. This was unheard of in Bulgaria at the time; you needed connections to do anything, including to get a bank to sell you a very expensive financial product. In the end, Dr. Mladenov was approved for a loan from three banks, but he chose to work with the Fund's bank, the Bulgarian-American Credit Bank. The staff's professionalism, transparency, and supportive attitude had won him over.
If he could turn back time, would he go through this all over again?
"I am not complaining, and I certainly don't regret anything. Even the emotion I got was worth it — in fact, it is priceless — because I was really determined that my project would persevere, and I never imagined that I would fail. Well, yes, I have had moments of hesitancy, even despair, but I never stopped believing that I would succeed," Dr. Mladenov says.
What drives him is the desire to provide timely, quality medical care as well as the call of his first teacher, the old dentist, to carry on the work of healing.
Because this work is ongoing, it is vital to ease the next generation's entry into the profession, Dr. Mladenov says. Over the years, he has helped train dozens of medical specialists and jumpstarted the careers of many others. He calls himself a strict and critical but dedicated mentor who is eager to pass on all of his knowledge to his younger colleagues.
Since the launch of the Young Medics Foundation over a year ago, he has interviewed each one of the more than 350 young medical professionals seeking scholarship support. He noticed that some of them were initially hesitant, skeptical even. "My younger colleagues are sometimes astonished that someone cares about what happens to them and is trying to help," he says.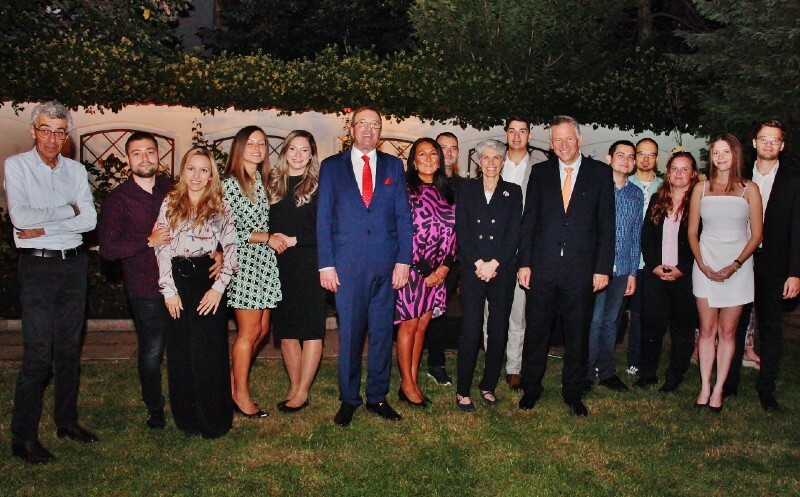 Their reaction is hardly surprising: Young Medics is the first organization of its kind aiming to improve working conditions and pay for young medics in Bulgaria. In addition to providing direct financial support for medical professionals, the foundation has engaged in dialog with the national health authorities. The changes to the "Ordinance for the acquisition of a specialty in the healthcare system" from September 21, 2021, are partly a result of the efforts of Dr. Mladenov and the Young Medics Foundation in that direction.
Dr. Mladenov is happy when he wins over the skeptics and is truly moved by young medics' commitment to the profession and their country. Being the demanding mentor he is, he has something to ask in return: he calls on them to become the best physicians they can be, but not stop there. He wants them to unite, to be brave, and to demand better working conditions for themselves. His final and biggest charge is this: "Young medics must be the engine of modernization. I call on them to revamp the healthcare system."