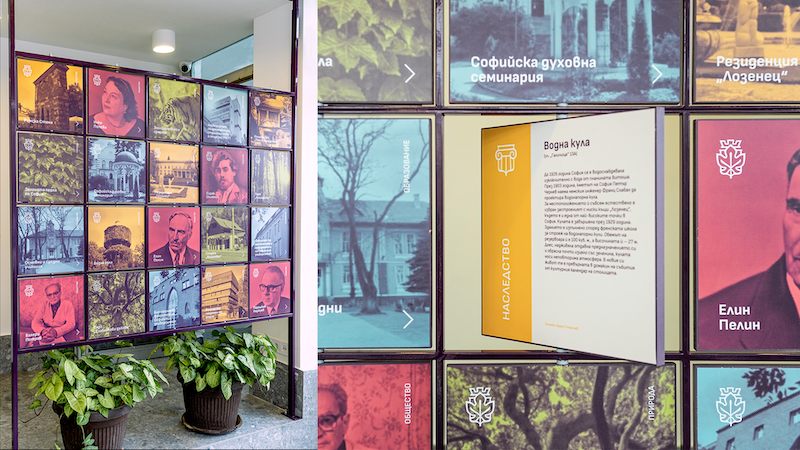 A colorful installation the size of a classroom whiteboard in the lobby of Lozenets Municipality in Sofia invites visitors to turn the square panels and find out more about the people and buildings depicted on them.
Instead of a scary place, the reception area of Pirogov Emergency Hospital's pediatric clinics looks more like the steering cabin of a colorful submarine. It's hard to imagine walking in there and not being tempted to finger paint on the touchscreen aquarium, look through the marine binoculars, and spin the steering wheel!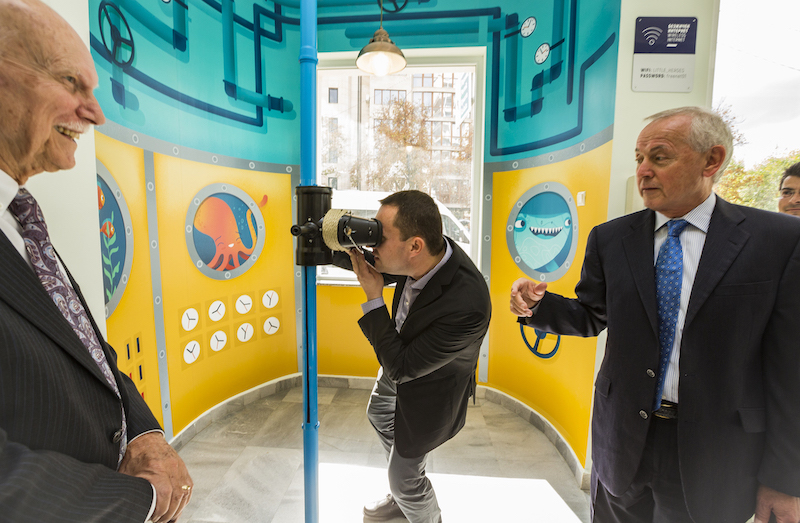 Interaction is key for connection, according to Ivaylo Nedkov, creative director of FourPlus, the company that worked on both installations. "Interaction is a kind of play, and play is deeply ingrained in human beings, unlocking all sorts of emotional connections," he says. "When you have the opportunity to connect to a place, to a topic, or to the information you are receiving, you are more engaged. This is true for children as well as adults."
In Ivaylo's experience, adding interactive elements to a public space is essential for connection building.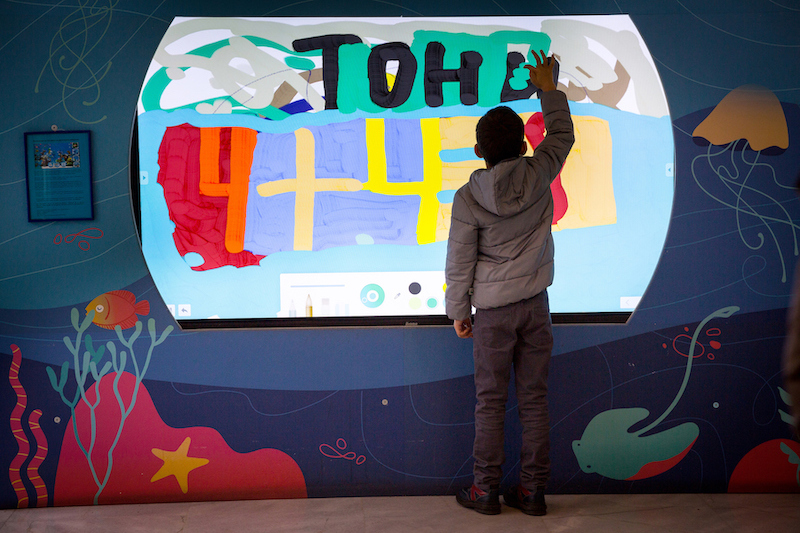 This thinking informs FourPlus's work on the Bishop's Basilica of Philippopolis as well. The company's team liked the concept for an interactive museum for the fourth-century basilica developed by New York–based architecture and design studio SKOLNICK and supported by the America for Bulgaria Foundation, Plovdiv Municipality, and the Bulgarian Ministry of Culture. The partners determined that an immersive, interactive museum experience would best present the site's seventeen centuries of history; FourPlus signed on to the idea, joining the Basilica team in 2019.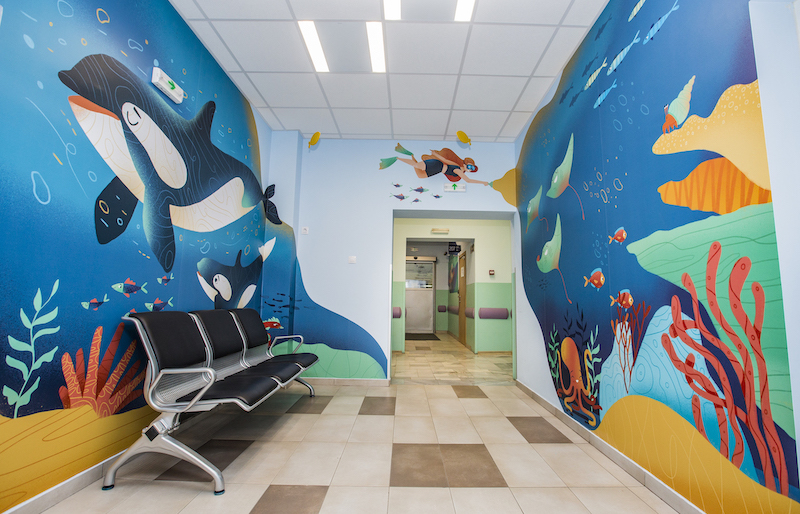 "Interactivity is what sets the Basilica apart from other similar spaces in Bulgaria," says Vera Schwartz, FourPlus's client service director, who coordinated the Basilica project for the company. "In many museums and galleries here, touching things is still taboo. [By contrast,] everything in the Basilica Discovery Zone was created to encourage learning by doing, a kind of play. This piques children's curiosity and interest because it invites them to do more than just look."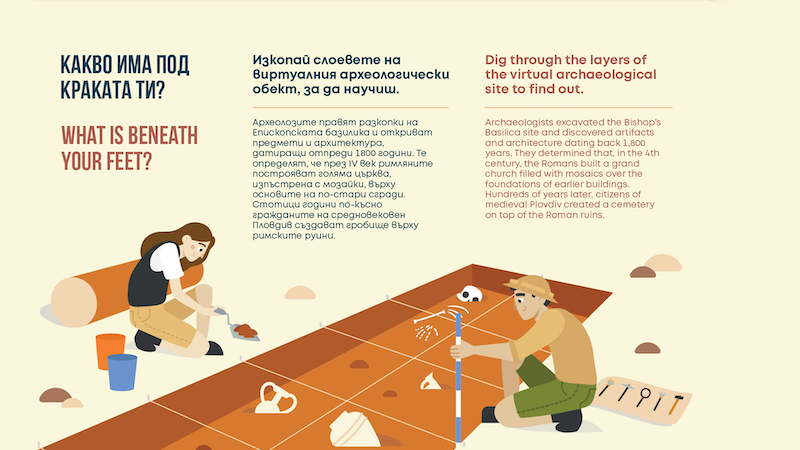 Grownups are also encouraged to have fun while journeying through the Basilica's multilayered history. Interaction and touching are required to fully experience its wonders. Explorers can photograph themselves with the ancient birds, which come to life thanks to augmented reality technology. Virtual reality lets them experience what citizens of Philippopolis would have seen all those centuries ago. Shadow projections and beautiful graphics fill in their idea of what everyday life may have been like for the ancients.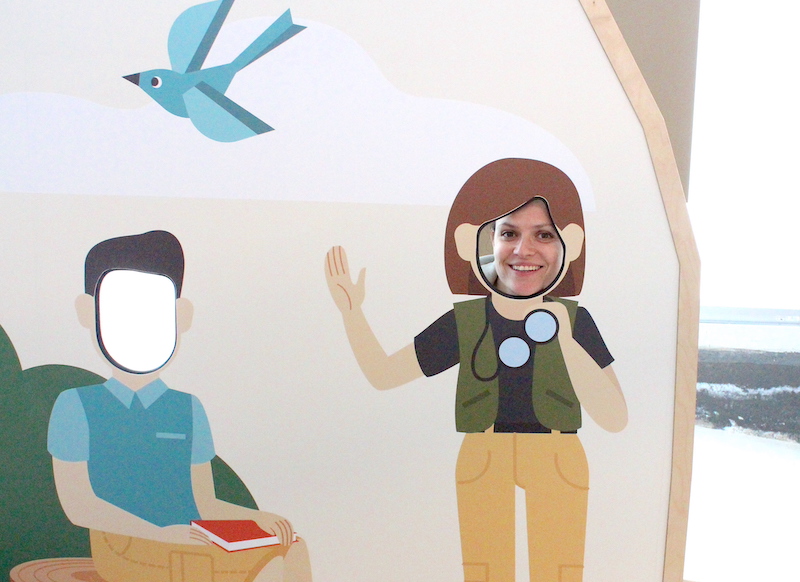 Reconstructing that history on the basis of the few surviving fragments of the ancient building — the best-preserved remnants are several layers of mosaic flooring — was a monumental task that took four decades and countless hours of work by experts and volunteers. Giving visual expression to those reconstructions and enticing visitors to engage with them was no less important a job. This is where creative companies like FourPlus came in.
FourPlus were among half a dozen businesses that worked on the Basilica interactives, but the Sofia-based design and motion graphics studio was instrumental in connecting all the creative work into one coherent whole — "a job they did with remarkable success," according to Diana Trifonova, program officer at ABF, who managed the Basilica's interactive elements for the Foundation.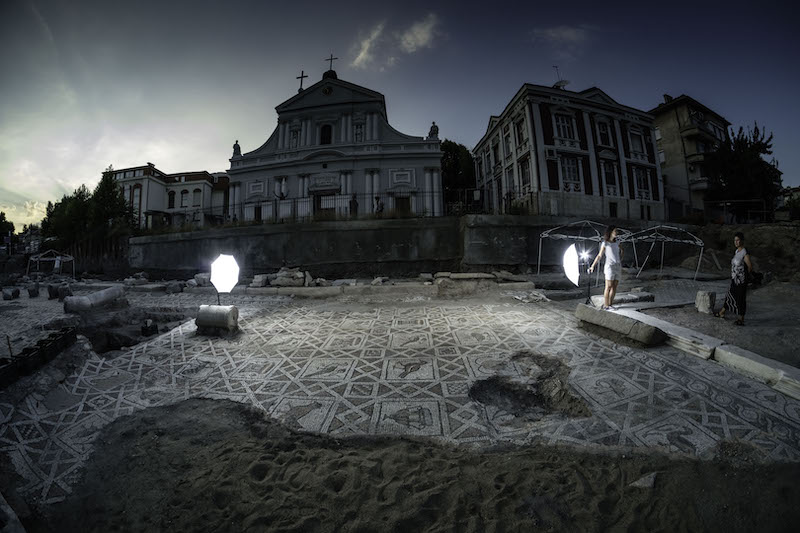 We can now imagine what the Basilica looked like, what other buildings surrounded it, where worshippers came from, how the streets of ancient Philippopolis were laid out, and what life was like for ordinary citizens back then thanks in part to the interpretive work by FourPlus. The 100+ informative panels and the multimedia content the FourPlus team developed guide visitors through the layers of history in an easy-to-understand, interactive way, in both English and Bulgarian.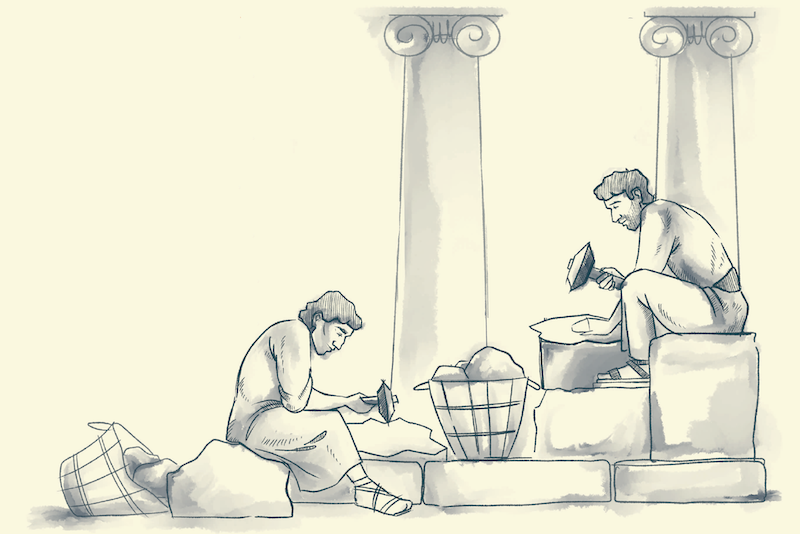 "The question we started with was, 'How do we help people experience the Basilica?'" Ivaylo says. The available information was substantial, but it was essential to present it in such a way that visitors would want to stick around and find out more. "Our goal was to support all this information with visual elements so that you would be able to imagine things," says Tsvetislava Koleva, art director at FourPlus and the chief designer on this project.
FourPlus's creative design doesn't just facilitate learning; it enhances the visitor experience. Through their interpretive work, visitors go beyond visualizing the Basilica: they engage with it by placing themselves in ancient worshippers' and artisans' shoes.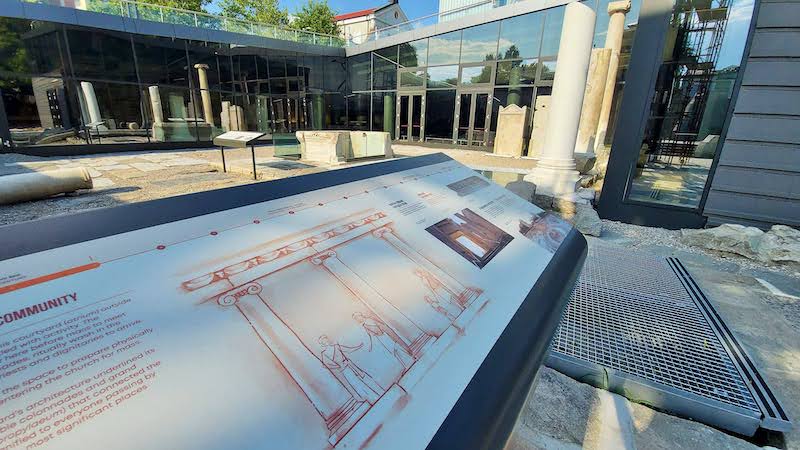 It isn't just historic sites that benefit from transformation through design. Today, Pirogov's pediatric clinics are a more welcoming place for little patients and their families, while FourPlus's work on the visual identity of Lozenets Municipality transformed it from an impersonal administrative building into a true community center — one that invites interaction and feedback by citizens.
"I believe that design really has the power to change and transform public spaces," Ivaylo says — so long as it places humans at the center.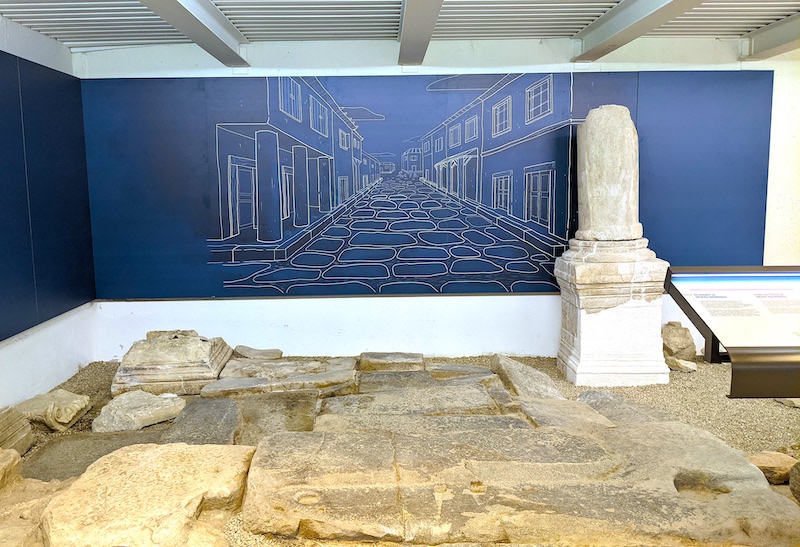 When the Bishop's Basilica of Philippopolis was discovered by accident during construction works, a residential area existed on the site, its inhabitants oblivious to the layers of history lying beneath. Today, through the work of creative companies like FourPlus, the history has truly come alive — through beautifully woven words and pictures, through fun activities and informative videos, through VR reconstructions and creatively designed reader rails — to be enjoyed by both locals and guests.
Curious? Go see for yourself. But take heed: the creative minds behind the project have ensured that you would want to linger. So, make time for your visit and spend a day like no other.