The Cold War ended 31 years ago this month, with several major events marking its demise: the fall of the Berlin Wall, widespread protests in the countries of the former Soviet Bloc, and the passing of the Support for East European Democracy (SEED) Act by the US Congress.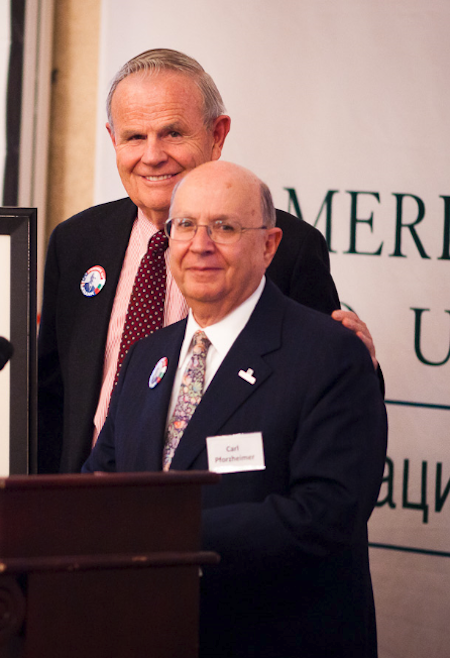 Through the SEED Act, Congress earmarked funding to ease the former communist countries' transition to democracy and free markets. The money was to help people in these countries start businesses and create jobs for their fellow citizens. It wouldn't be the local governments' job to manage the aid, though. Instead, Congress through the US Agency for International Development endowed ten enterprise funds to work on the ground and fund local initiatives through loans and other investments. The enterprise funds would be managed by independent, volunteer boards made up of American entrepreneurs and business executives, whose service would be motivated by nothing other than a genuine desire to help the countries in need.
No two individuals have been as instrumental in the founding and development of the Bulgarian fund—the Bulgarian-American Enterprise Fund—and its successor organization, the America for Bulgaria Foundation, as Gary MacDougal and Carl Pforzheimer III.
An entrepreneur, writer, and political leader, Gary MacDougal became the Bulgarian-American Enterprise Fund's founding chairman in 1991, assembling the team that was to transform the Fund into the most successful of the ten enterprise funds.
Investor and noted philanthropist Carl Pforzheimer III joined the Fund's board of directors in 1996, helping steer its fortunes through some of Bulgaria's most tumultuous years. His plentiful experience in running nonprofits was later key in shaping the America for Bulgaria Foundation's first decade.
A 2016 article in the Bulgarian economics magazine Capital credited the Bulgarian-American Enterprise Fund with helping "shape the face of entrepreneurship" in post-communist Bulgaria. While it certainly had a role to play in jumpstarting free enterprise in the country, the Fund's main contribution may be in promoting the right kind of entrepreneurship—entrepreneurship powered by hard work, integrity, and fair play. Early on, the Fund's team realized that an entrepreneur's personal ethics is as important as the viability of their business. They developed a method called "character-based lending" to determine who would get funding and who wouldn't.
"We knew where we were, and Bulgarians would tell us, 'Don't trust people.' So, we did not get taken very often. We were very, very careful about the types of people we gave money to, we did our best to make sure they were good people, people we could trust. We found lots and lots of Bulgarians who were just that," Mr. Pforzheimer said, referring to how the Fund and later the Bulgarian-American Credit Bank screened loan applicants.
The philosophy behind character-based lending became a guiding principle for the work of the America for Bulgaria Foundation, too. ABF seeks to make grants to people and organizations of high integrity and dedication and the capacity to lead change in their fields.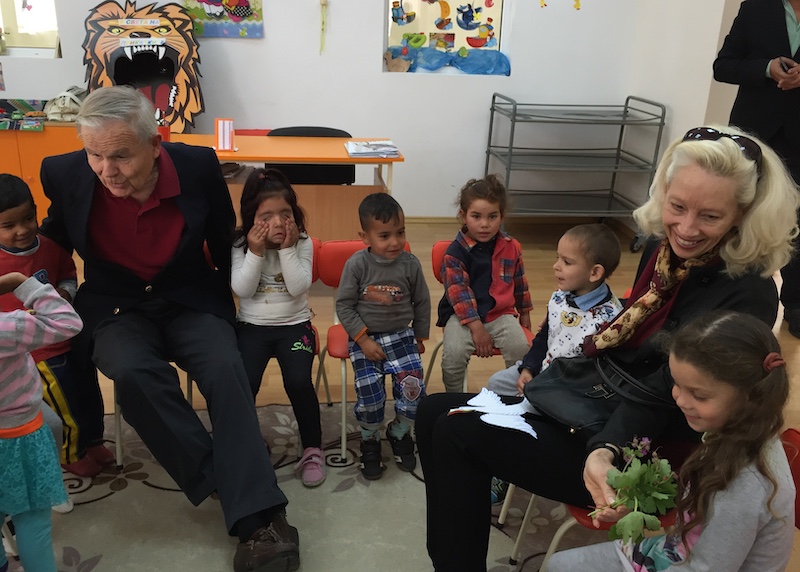 Gary MacDougal and Carl Pforzheimer retired as co-chairmen of the board of the America for Bulgaria Foundation in 2016, their leadership having transformed the organization into one of the biggest foundations in Eastern Europe. To date, ABF has donated more than $200 million to education, cultural heritage, and civil society, all with a purpose to spur private sector development in Bulgaria.
Commenting on ABF's role in the country, Mr. MacDougal said: "Having this entity [ABF] that represents traditional values, not just American values, but traditional values that most human beings aspire to… is a priceless gift, and the board has a wonderful opportunity to make a huge difference in many people's lives."
Mr. Pforzheimer had this to say on the subject: "My feeling has always been that the Foundation's bigger mandate… is helping Bulgaria help itself. We don't accomplish these things, all of the grantees come away with whatever we have given them, not just financial but other kinds of help, and they do their thing. That's what's important and that's what I am proudest of."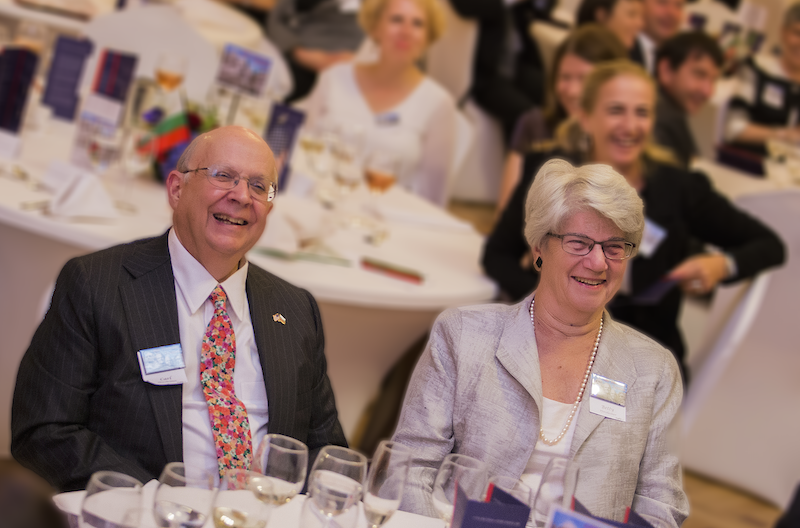 Mr. MacDougal's and Mr. Pforzheimer's departure from active service on the Foundation's board has not meant the end of ties with the organization or with Bulgaria. Not only are they still involved with ABF activities, but through their personal giving, both Mr. Pforzheimer and Mr. MacDougal continue supporting a number of initiatives in the country. Most enduringly, the two men's personal integrity, pioneering spirit, and generosity have left a profound mark on staff and partners alike.
In November 2019, we conducted in-depth interviews with Mr. MacDougal and Mr. Pforzheimer about the founding of the Bulgarian-American Enterprise Fund and the America for Bulgaria Foundation and the two organizations' evolution. They will be released as part of our Meet the Founders interview series in early 2021.
Today, November 26, is Thanksgiving Day in the United States. An important Thanksgiving tradition is to take time to acknowledge the people you are grateful for. On this day, we honor Gary MacDougal and Carl Pforzheimer, our founding fathers, as well as their supportive spouses, Charlene MacDougal and Betty Pforzheimer, who have been a part of this three-decade-long journey.
Thank you for everything!