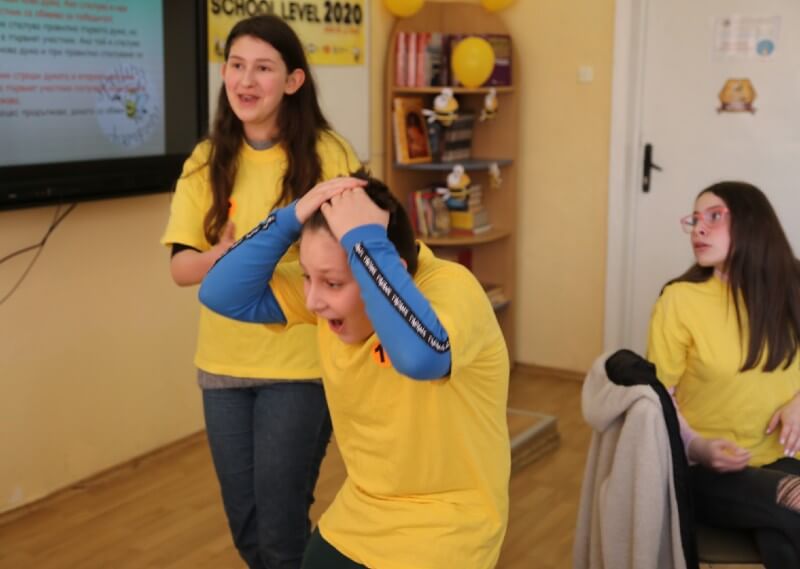 When 'phthisis' came they all sprang up, and vowed the man who rung
Another blamed Greek word on them be taken out and hung.
The verse comes from a humorous nineteenth-century American poem, "The Spelling Bee at Angels," about an imaginary spelling competition among gold miners escalating into a brawl with fatal ends for all but one.
The nineteenth century was peak spelling bee time, and while real-life spelling matches did not have such tragic outcomes, they were certainly not devoid of drama. By the early 1800s, spelling bees were held throughout the United States, for both adults and children, and it was not unusual for passions to run high (although shooting someone for being a better speller than you was frowned upon). Mark Twain called the sometimes-heated events "spelling fights," and articles in the popular press described enthusiasm for the contests as a "craze" and a "fever," according to a 2019 article in Smithsonian magazine. The protagonists in a popular romantic novel of the age even meet at a spelling bee.
It is hard to imagine how something that originated as a tool to promote standardized spelling in the United States in the 1700s could have evolved into such a popular and enduring pastime, but endure it did. Since 1925, the United States has held a national spelling bee, a high-stakes competition whose final is broadcast on ESPN, one of the largest sports networks in the country.
Albeit lacking spectacular backhands, passes, or home runs, spelling bee finals are so charged they led then–ESPN columnist Darren Rovell to write, in 2001: "Spelling is a sport. You compete. You sweat. And it takes guts to do it." Imagine having to spell phthisis under pressure and with tens of cameras pointing at you.
In the past two decades, spelling bee fever has spread all over the world, mostly in countries where English is routinely spoken. There are also exceptions, like Bulgaria, whose native language bears little resemblance to English and has more predictable spelling, but where spelling contests in English have enjoyed incredible popularity.
So, how did a quintessentially American sport like spelling gain such a following in Bulgaria, particularly when much better funded games, such as American football and baseball, have fared so poorly?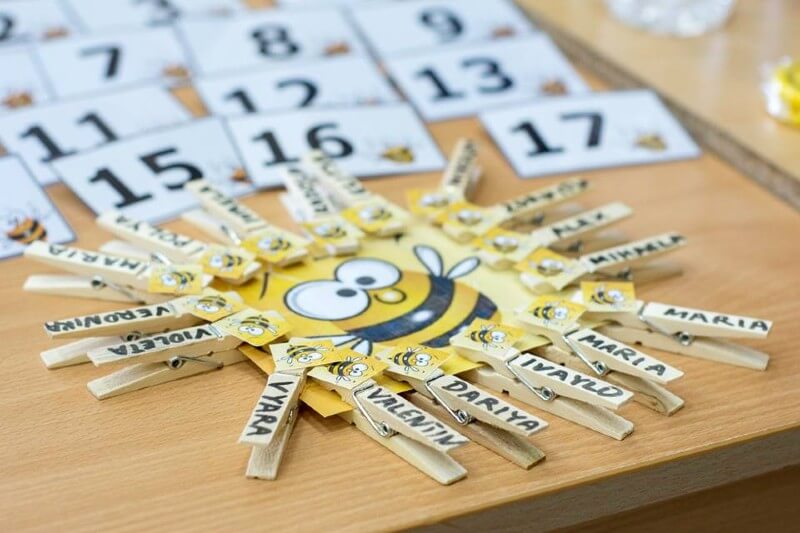 The practice there originated with US Peace Corps volunteers in 2010–2011, and the entity that has organized the spelling bees for most of the last twelve years, the CORPluS Foundation, was itself established to continue the legacy of Peace Corps programs in the country. Since its founding, however, the Bulgarian National English Spelling Bee has taken on a life of its own, with spinoff contests and events accompanying the main competition and stirring as much emotion. The America for Bulgaria Foundation has been the spelling bees' main supporter since 2011.
"Spelling bees spark children's interest in English. They motivate them to study harder, so they can do well," says Valya Zavyalova, program director at CORPluS. Notable improvements can be seen even among students who don't normally do so well in school or are shier. For this reason, English-language teachers have embraced them wholeheartedly, becoming enthusiastic recruiters for the competition and volunteer organizers of the school rounds. Participating schools often display the competition's bee logo as a badge of honor affirming the quality of their English language teaching.
Because participants in the Bulgarian competition learn English as a second and sometimes as a third language, they are tested on a list of 500 words, unlike participants in the United States, who may be quizzed on any of the 470,000 words in the Merriam-Webster Unabridged Dictionary. There is another key difference between the two: although the first-place winner in the Bulgarian National English Spelling Bee receives a small financial reward, all finalists participate in an English-language summer camp.
Whether kids have to memorize 500 or 500,000 words, the competitive element stays the same, and this is the biggest draw of the spelling bees, according to CORPluS executive director Dimitar Tsekov. "Kids love competing," he says. "Here they compete not in writing, but really face off, and it feels like a real battle."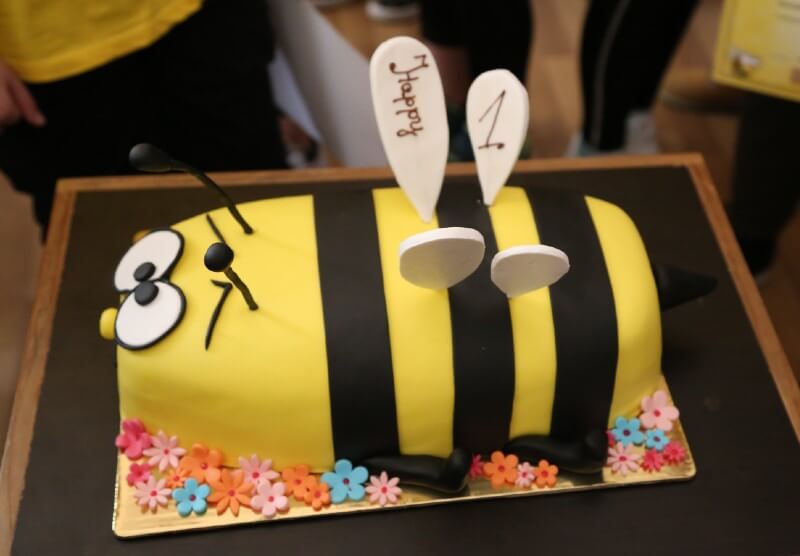 Unsurprisingly, ever more kids want in on the excitement. The first spelling bee in Bulgaria featured about 1,000 participants from 47 schools, while the biggest, in 2019–2020, drew more than 8,000 participants from 302 schools. To date, a quarter of Bulgaria's 1,948 schools have hosted a spelling bee round.
Competitors, or "little bees" as the organizers call them, feel so strongly about taking part that many of them stay connected with the competition even after they stop being eligible for participation. (The Bulgarian spelling bee is open to students in grades 5 through 7.) A spelling bee finalist once poignantly remarked that he is willing to repeat seventh grade to participate in the spelling bee one more time. The organizers dissuaded him from the idea, suggesting instead that he get involved by helping with the organization or the preparation of younger students, which many spelling bee alumni do.
The competition has quite literally changed lives. An early participant from the small northeastern Bulgarian town of Dulovo got serious about studying English after taking part in the spelling bee. To allow him to pursue his dreams, his whole family moved to Ruse, having to meet the challenges of new surroundings and friends and faster-paced lives in the bigger city.
The Bulgarian National English Spelling Bee has also ignited romance: two finalists from a few years ago met again as young adults and have been together ever since.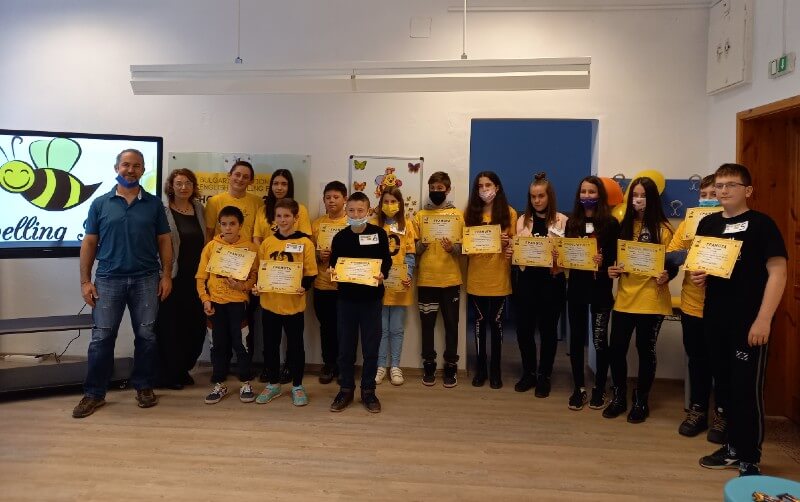 Participation in the spelling bee is meaningful not only for individuals but for entire communities as well. In the southwestern village of Kornitsa, the entire village shows up for the school round of the spelling bee.
"The competition at our school is a celebration of the English language," says Nevse Imamova, an English-language teacher at St. Paisiy Hilendarski School in Kornitsa. "It usually takes place in the second half of February, when it is cold and showy-white out, and our teeming beehive is a warm, happy place full of eagerly spelling bees, who are beginning to prepare invitations and decoration for the competition hall, which traditionally welcomes many parents, siblings, and guests."
The celebratory spirit has given rise to a variety of related events and spinoff competitions such as the contest for Best Decorated Classroom, Best Bee-Inspired Essay, and Best Photo during the school rounds. Every year, the spelling bee organizers also use the gathering as an opportunity to raise awareness of a socially significant subject. Last year, they talked about the importance of bees (the insects) for natural ecosystems worldwide; the theme in 2021–2022 is media literacy.
Since 2019, Spelling Bee Junior has given students in grades 1 through 4 the opportunity to take part in the spelling bee fun. They won't be spelling phthisis just yet, but by joining in, they get a flying start in their English learning. Most importantly, they will be having the time of their lives.
Sign up for Spelling Bee 2022 now: http://spellingbee.bg/registration/