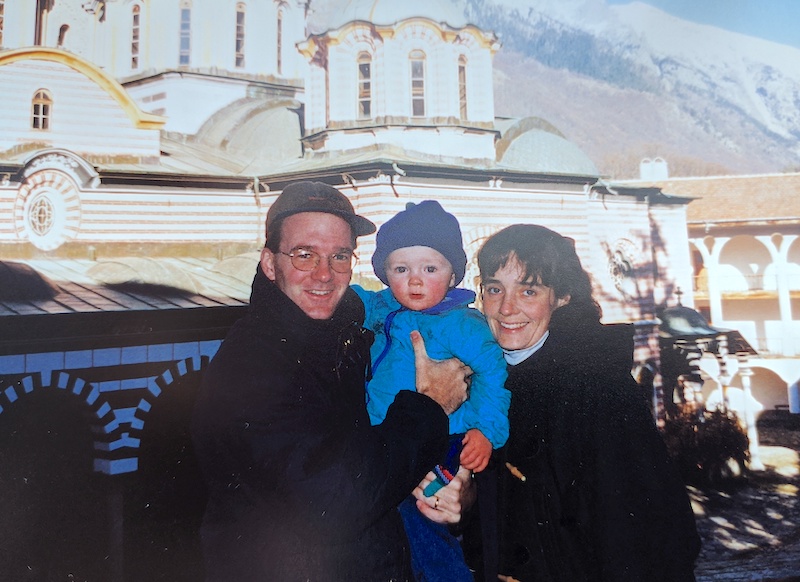 In the early days of May 1995 Scott and Susan Carpenter and their 11-month-old son Alex moved into a simple two-bedroom apartment right off Vitosha Boulevard, by the National Palace of Culture (NDK), in the Bulgarian capital, Sofia. They had a view of the nearby mountain, also called Vitosha, and would listen to the Bulgarian national anthem every 15 minutes. It wasn't the actual anthem but passing trams setting off all the car alarms in the street, at all waking hours. "It's what we called it—the Bulgarian national anthem," Susan says. The din made by the clanking old trams was deafening, suggestive of rare maintenance and little regard for public order.
It was an appropriate metaphor for a country battered by 45 years of communist repression and central economic planning and a mismanaged transition to a market economy. In 1995, the new left-wing government reversed the democratic reform and economic liberalization, triggering the worst economic crisis in Bulgaria's post-communist history. Its policies would soon lead to a banking collapse, widespread food and power shortages, and mass protests around the country. In the meantime, organized crime ran rampant with rival groups vying for control of the lucrative new insurance business and the privatization of large state enterprises. "It was the time of Multigroup. A bomb was set off near NDK. There was a drive-by shooting in our neighborhood," Susan remembers. "But we were young, and we felt invincible."
Scott's job at the International Republican Institute had brought the young family to Sofia, initially for a period of six months. "When I signed up [for this job], I didn't really know what I was getting myself into, but I had lived in Hungary right after the fall of the Berlin Wall, so I wanted to get back to Central and Eastern Europe. It was presented to me as helping build up the grassroots of Bulgarian democracy," Scott explains.
What that entailed in reality was making people who wouldn't normally be in the same room talk to each other. Not only that, Scott was tasked with advising the various parties of the opposition on how to unite and win local elections at the end of the year, a virtually impossible undertaking given how fractious and fragmented they were. "There were like 18 monarchist parties. It was a little bit nuts," Scott says, laughing. Yet, he persevered, describing his work as consisting mostly of "trust building." An open, modest, easygoing young family guy, Scott was easy to trust and helped repair many relationships and build new ones. In the end, the democratic opposition did come together, and although it lost to the socialists in small towns and villages, it managed to retain many of the big cities.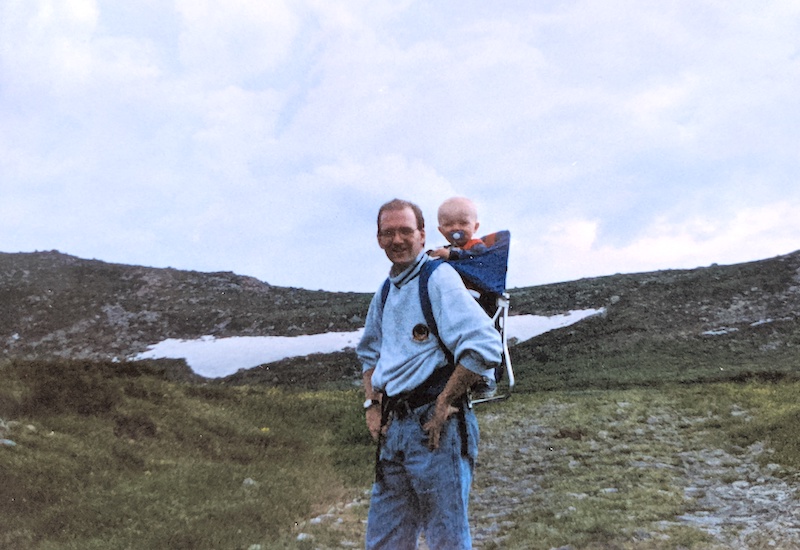 Scott's mandate was extended for another year, during which he would work with the opposition on its strategy for the presidential elections in 1996. Bulgaria is a parliamentary republic, with executive power in the hands of the prime minister, and the president serving as head of state and representing the country on the international scene. Although the country had a democratic president in 1995, its government and prime minister were socialist. The sitting president, Zhelyu Zhelev, was a member of the main opposition party, the Union of Democratic Forces, but his popularity was waning. To win, the democrats needed a unifying candidate. In a stroke of political foresight, Scott suggested that the opposition parties hold a presidential primary to ensure that the successful candidate was chosen as transparently as possible and had broad support.
"Everybody thought [the idea for a primary] was crazy. One commentator said it would happen when there are whales in the Maritsa River. Long story short, we pulled it off," Scott says.
The primary wasn't without risks: President Zhelev, for whom there was no requirement to stoop to a primary, was an emblematic figure in Bulgaria's democratic transition, and his loss to the much younger and largely unknown lawyer and MP from Plovdiv Petar Stoyanov had the potential to open further rifts in an already fragile coalition. But Zhelev accepted the challenge, and when Stoyanov won with 66% of the 870,000 votes cast in the primary, he graciously agreed to step down and cede the presidential nomination to his opponent. The move paved the way for Stoyanov's landslide victory against the socialist candidate in 1996. The socialist government would soon be ousted, too, and the country would finally embark on a steadfastly democratic course.
By the time Stoyanov was sworn in as president in January 1997, the Carpenters had relocated to Warsaw, Poland, but all three returned for the inauguration ceremony. The actual Bulgarian anthem marked the occasion.
Both Scott and Susan say they loved their time in Bulgaria, despite how tough it got at times. Because they did not have diplomatic status, or commissary privileges at the US embassy, Susan often stood in line for bread, ran around town in search of various food items, and had to import disposable diapers and food for her lactose-intolerant infant. She was often alone with her son while Scott traveled around the country for work. But she made some good friends, both Bulgarian and international, at the International Women's Club, where she was a volunteer helping local nonprofits.
Challenging Bulgarian politicians notwithstanding, Scott made some "deep, formative friendships" in Sofia and around the country. He shunned the expat community and was "all Bulgarian all the time." His special connection to the country is a direct result of being so involved in such a critical moment of Bulgaria's recent history.
An added bonus for the couple was that they could afford luxuries they couldn't have secured at home. They had a great babysitter who adored their son, and eating out was cheap, so when Scott wasn't traveling, they were out and about a lot. Access to the country's diverse beauty was also a rare privilege; the Rila Mountains, in particular, became a favorite spot. They got to know the best and brightest of Bulgarians, many of whom are still close friends. Last but not least, they never felt their personal security compromised and were cared for by everyone.
"We got bit by the living-abroad bug, experiencing other cultures and the adventure in that. It was a cool time to be [in that part of the world]," Susan says. Prior to living in Bulgaria, they had spent a few months in Hungary and then later lived in Poland, Turkey, and Slovakia as part of Scott's work as founder and codirector of IRI's European program, before finally returning to the United States in 2001.
"Bulgaria was our favorite by far," Susan says. This is why, 20 years later, when Scott received the call to serve on the board of directors of the America for Bulgaria Foundation, he accepted without hesitation. "I had often wondered: What do I do to get back to Bulgaria? I would go back every once in a while… So, when I was asked if I would consider being on ABF's board, I thought: 'Would I consider it?! It would be an honor!'" he says.
Susan, who has accompanied Scott on both trips to Bulgaria in the past year, got on board right away. "It is a privilege for us to spend time and invest in Bulgaria. It was a no-brainer," she says.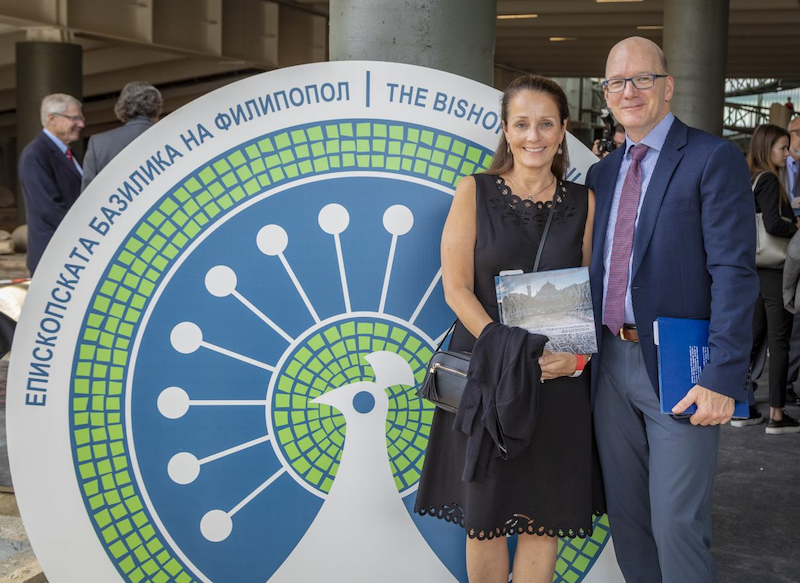 Living abroad for so long has informed a lot of Susan's volunteer work, making her realize that "if you experience other cultures and you get to know them on a human level, you learn there is no difference, except maybe [because of] an accident of time and place. It develops a huge amount of compassion and a willingness to sacrifice, to give up time, to work toward common goals." Today, Susan is involved with a number of faith-based organizations in New York City, where the couple live, helping support new arrivals and parents with young kids. "I really know how it feels. I have been alone in multiple countries," she says.
Scott went on to hold various positions in the US State Department. He was director of governance for the Coalition Provisional Authority in Iraq from April 2003 to July 2004 and Deputy Assistant Secretary in the Bureau of Human Rights and Democracy. He then served as Deputy Assistant Secretary of State in the Bureau of Near East Affairs, where he helped conceive and implement the Middle East Partnership Initiative (MEPI) before being named G-8 Coordinator for the Broader Middle East and North Africa Initiative (BMENA).
In 2011, Scott made a huge career change by taking a job at Alphabet, Google's parent company—a move he describes as more of a culture shock than moving from the United States to Bulgaria in 1995. "I had to learn a completely different culture, speak an entirely different language, and was expected to operate at a very high level right away. It was really challenging," Scott says. (Scott does not speak Bulgarian, something he wishes he focused more time on, but he had an outstanding interpreter, who helped get his message across.)
Scott was a founding member of Google Ideas and currently is the managing director of Google-owned company Jigsaw, which uses technological means to counter violent extremism and threats to journalism and democracy such as disinformation, online harassment, and repressive censorship. He also remains an adjunct fellow at the Washington Institute for Near East Policy, where he founded and directed Project Fikra.
In Bulgaria, he hopes to leverage both his tech and policy experience in order to help ABF advance its goal of improving Bulgarian communities so that they become attractive places to live and work. "I really want to have Bulgarians want to stay in Bulgaria, to really want to come back, and in order to do that, there has to be something to come back to," he says. "Bulgaria is such a special and unique part of the world. I really regret that more people don't know about it—its unique history, its unique location, the civilizational tectonic plates that come together in this little country…"
When Scott and Susan were in the country last, they looked up their building. "It looks exactly the same," Scott says. The notable difference is in the passing vehicles: sleek, quiet trams crisscross the city; cars sport more sophisticated burglar protection than alarms. And luckily for the neighbors, the Bulgarian national anthem is reserved for special occasions only.