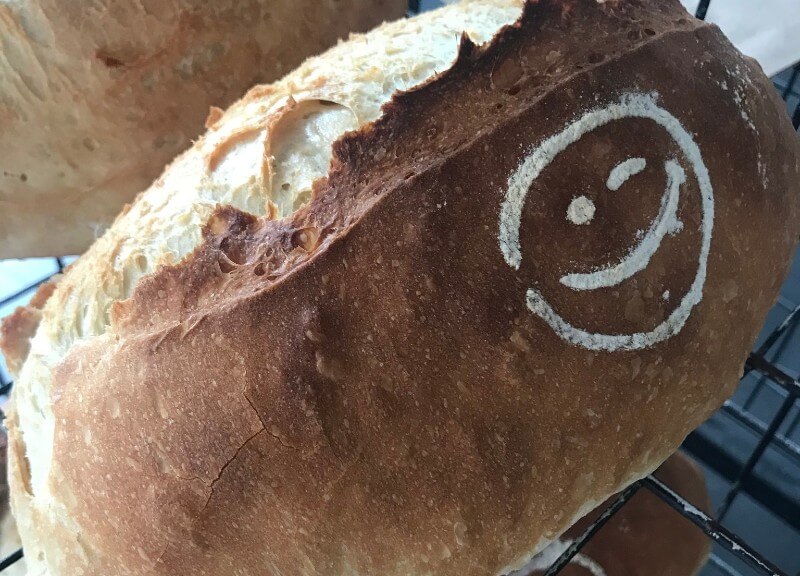 Success is hard to recognize if you are right in the middle of it. Business success, in particular, can take a while to sink in: as a small business owner, you are focused on running your establishment, on building relationships with suppliers and customers, on filling orders, on keeping things together. Sometimes only comparing the before and after pictures gives you an idea of how long you have traveled to get to where you are.
We sought out several graduates of Business Academy for Starting Entrepreneurs, the America for Bulgaria Foundation's free entrepreneurship program, to see where their businesses are now. They poked around in their archives to show us that beginnings are invariably humble. What it takes to build a business is looking beyond the difficult start: you need to dream big, work hard, and get some help when you need it.
Success will look different to different people. Iliyan Asenov gained the financial independence to finish his university studies; Mariya Tsacheva provides freshly baked bread to a place that offered none; and Dessislava Gateva achieved her goal of being her own boss. Whatever your definition of "making it" is, Iliyan, Mariya, and Dessislava assure us that if you work hard enough, success is sure to follow.

For Dessislava Gateva, bread means independence

When Bread & Buns owner Dessislava Gateva quit her job three years ago, she knew one thing: she didn't want to answer to a boss; she wanted to work for herself. But entrepreneurship was a fuzzy concept, bread-making — even fuzzier.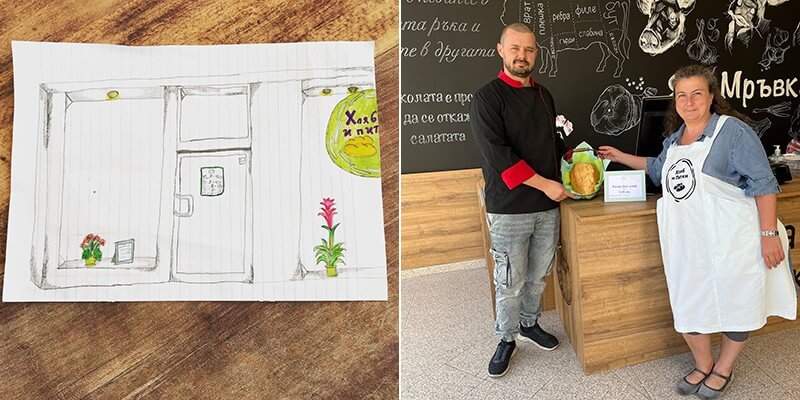 ABF's free program for starting entrepreneurs, BASE, connected her with veteran entrepreneurs, who provided vital tips and encouragement. "The program gave me confidence that I was doing things right, that others had made my mistakes, too. I felt very supported learning from the experiences of others," Dessislava says.
Learning to make bread was harder, but thankfully a variety of free courses and knowledge are available online. She started by following a US baker's YouTube channel. Improvement came over time and after many failed attempts, and Dessislava's learning continued even after the Bread & Buns bakery opened its doors in Elin Pelin in January 2021.
Dessislava's memories of those first days are vivid. "We had done some marketing, so on the first day, there was a huge line outside, but we didn't have enough bread," she says. Despite the cold, she and her husband couldn't keep up with the fast-rising dough, either; not only was a lot of the dough wasted, but the two had a hard time scraping it off the tiles in their workshop, too. "I didn't eat the first few days, didn't sleep, didn't do anything else." Dessislava laughs about it now.
Today, Bread & Buns is the only bakery in the area of Elin Pelin, a town 25 km away from Sofia, offering freshly baked, additive-free bread and bread products. (Gluten-free options are also available.) Recently, they added a short lunch menu to their offerings and another staff member (in addition to Dessislava and her husband).
Although their bread is to die for, and some clients come all the way from Sofia for a loaf, running a bakery is not easy.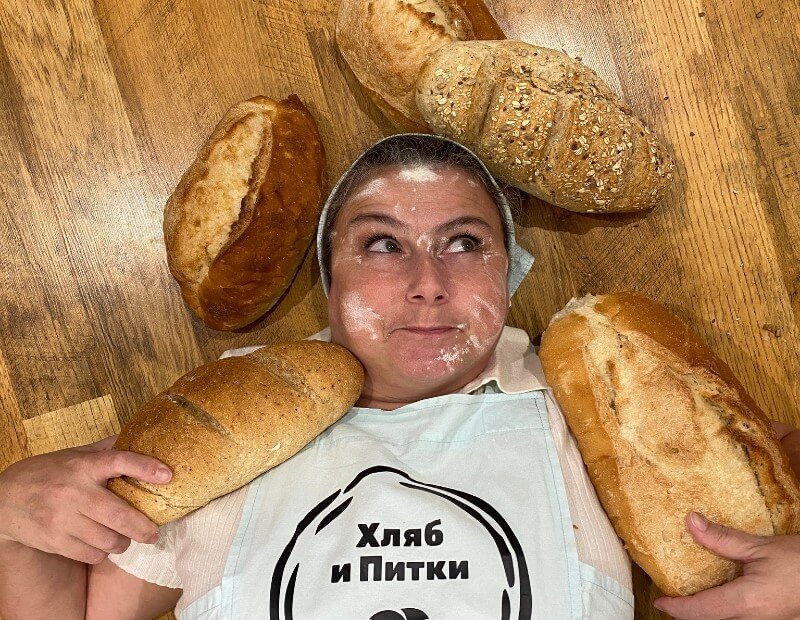 "I work six days a week and do laundry on the seventh," Dessislava says, laughing. She pays herself and her husband minimum salaries; there are also months when they get no income from the bakery. "You bear a heavy responsibility being your own boss."
But she wouldn't trade her independence for anything.
Dessislava's commitment to what she does has paid off in one important way: Bread & Buns makes the most amazing bread you will find anywhere — the kind that smells of childhood and that you eat halfway through on the walk home from the bakery.
Bread & Buns is located at 20 Independence Square, in Elin Pelin. You can also order online at https://bakerybg.com/

Iliyan failed twice but didn't give up. He makes the best banitsa in Sofia
Iliyan's bakery failed twice before the business finally took off. "I see the two failures as a bonus because I learned a lot of things," he says.
He learned that "we were good at the craft but not at the business part." Business Academy for Starting Entrepreneurs (BASE), ABF's free entrepreneurship program, supplied the necessary knowledge and some of the funds for a fresh start.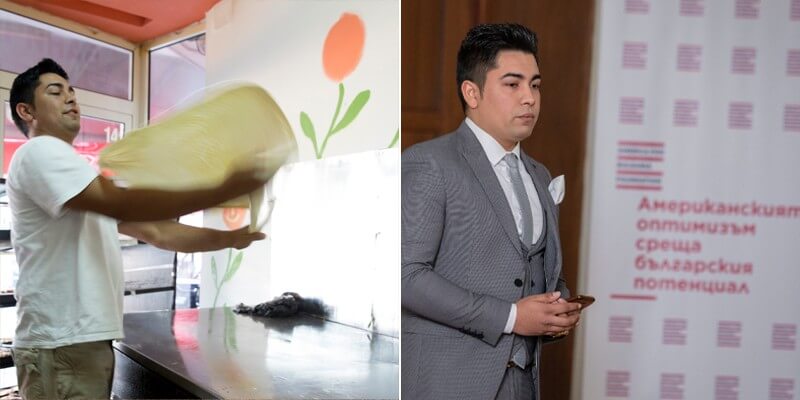 Banicharnitsa Tradicionna ("Traditional Banitsa-Making Workshop") opened its doors in 2018, staffed only by him and his mother. Initially, Iliyan put in 18-hour workdays even as he continued working part-time toward a university degree in film and TV production. Soon business was booming, however, and he hired more staff. This freed up the time and resources for him to complete his university studies.
Today, Banicharnitsa Tradicionna sells a broad selection of banitsa (traditional Bulgarian puff pastry with an egg-and-cheese filling) and other savory and sweet delicacies out of the bakery in Sofia's Geo Milev neighborhood and through the major takeaway delivery services in Bulgaria. Iliyan offers catering in Sofia and hopes to open a second location for Banicharnitsa Tradicionna by the end of the year.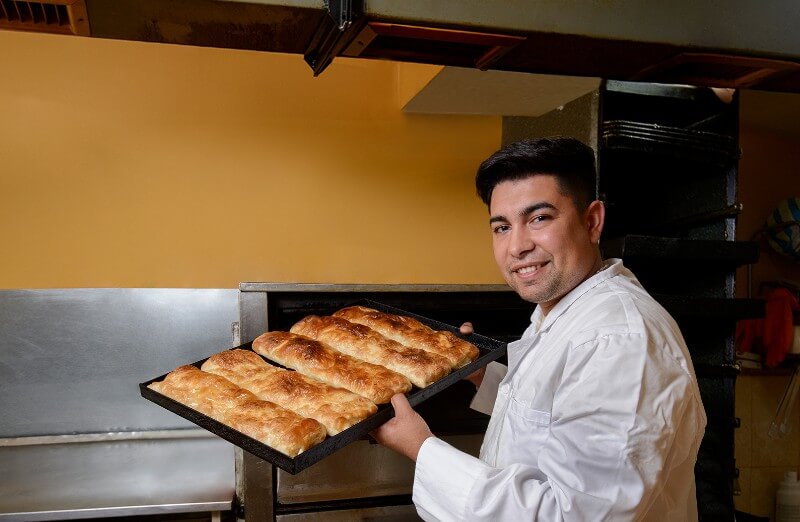 Mariya moved from Denver to Chavdar to open a bakery
Provence Bakery in the village of Chavdar is more than just the southern Srednogorie region's only source of freshly baked bread. It is the heart and soul of the village and a tourist attraction in its own right, drawing hundreds of tourists every year.
It has been a long journey for bakery owner Mariya Tsacheva to get here — literally. Six years ago, Mariya and her family moved back from the US to start a new life in Mariya's native village of Chavdar.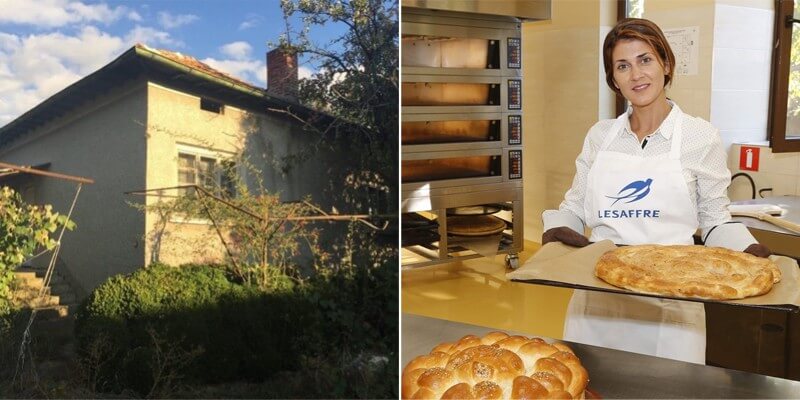 The plan was to convert an old house into a bakery. The problem? They didn't know anything about construction or bread making. "Building turned out to be the easiest part," Mariya says, laughing.
Not only did Mariya supervise the bakery's construction and learn the craft of baking, Provence Bakery, which opened its doors in 2017, became the region's preferred caterer by local families, institutions, and companies alike. Before the pandemic, the bread-making workshops led expertly by the vivacious Mariya were a popular pastime in Chavdar.
It was some of what she learned in BASE that helped her weather the Covid-related downturn in the past two years. A guest lecturer in the program had told her: "When the going gets tough, you roll up your sleeves and work 18 hours a day." That's exactly what she did.
Today, she is slowly recovering some of the lost business. Even some of her workshops are back. "I am an optimist and believe that the wind of change will come," she says.
Despite the recent challenges, she never stopped giving back to her community. She supports a variety of educational initiatives and funds scholarships for local children.