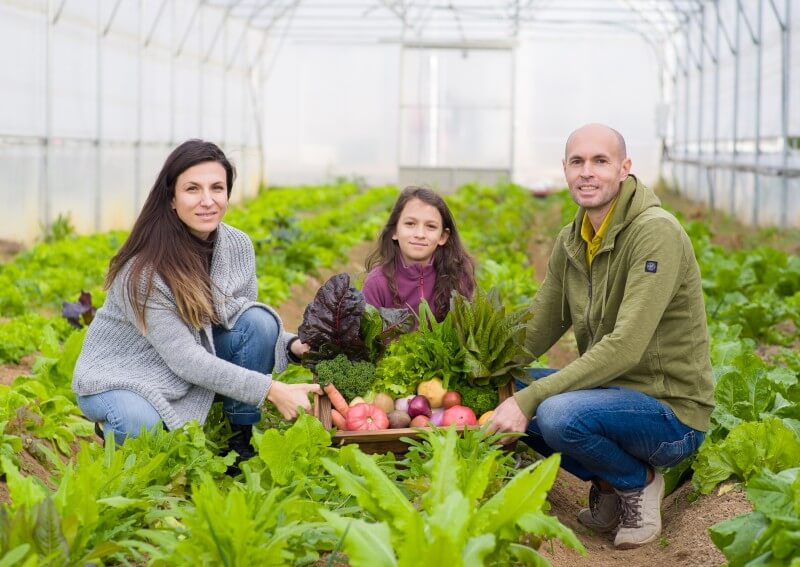 At first glance, Doychin, Miroslav, and Tsvetomir have little in common. Doychin grows and sells water lilies in Pleven, Miroslav produces clean fruits and vegetables near Mezdra, and Tsvetomir brews beer in Chiprovtsi. What unites them is a genuine love of what they do and the desire to share their passion with customers. Theirs are small, often family-run establishments.
They were among 80 representatives of other such mom-and-pop businesses and organizations working in rural tourism in northern Bulgaria who attended a two-day ABF-organized training in Gabrovo, a town in North Bulgaria. Part of the Foundation's long-standing efforts to support entrepreneurship and tourism development in the country, the training featured networking opportunities and practical tips by Italian and Bulgarian tourism professionals.
We highlight Doychin's, Miroslav's, and Tsvetomir's work, although what inspired us about them we found to be true of all participants. They prove that honest, hard work can bring success. They are assets to their communities, attracting income for their local economies and more visibility to their regions. They engage others in the community, alerting them to what is possible if they all work together.
We celebrate small businesses by introducing you to three outstanding examples:
The Major and the Water Lilies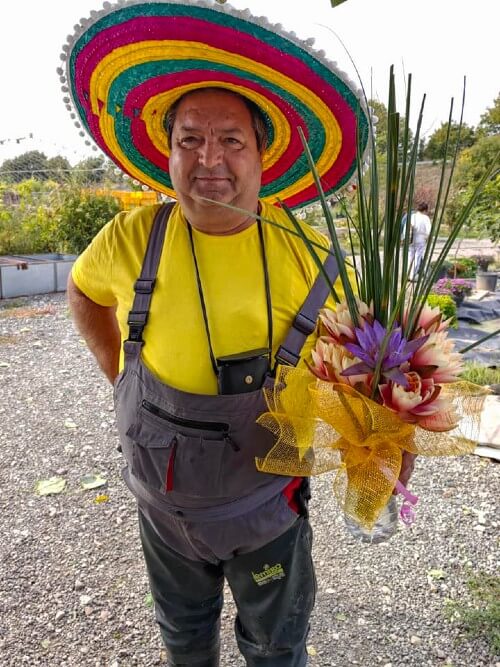 Doychin Vladimirov says it's harder to run a business than to command a military unit.
He would know. He spent a quarter century of his life as an officer in the Bulgarian army.
When he retired a decade ago, his soft spot for water lilies and abundant free time led him on the greatest adventure of his life. Initially, Doychin just wanted to dig out a pond to keep his beloved lilies in, but because the pond is located just off the main road to Pleven, a major city in the Bulgarian North, soon people started noticing the beautiful, aromatic plants and the man who tended them with such care.
Before long, he had orders for lily bouquets from near and far and people visiting the site and asking to have their picture taken with the plants.
This is how his pond grew into a full-sized aquatic plant farm and botanic garden — the only one of its kind in Bulgaria — now spanning nearly five acres of land and featuring 55 water plant species.
Doychin can often be found chest-deep in cold water, and fourteen-hour days at the farm aren't uncommon, but he says he feels honored that so many people trust him and his floral arrangements to bring cheer to their special occasions. He is also visibly moved when he talks about the young couple who recently got engaged at the farm.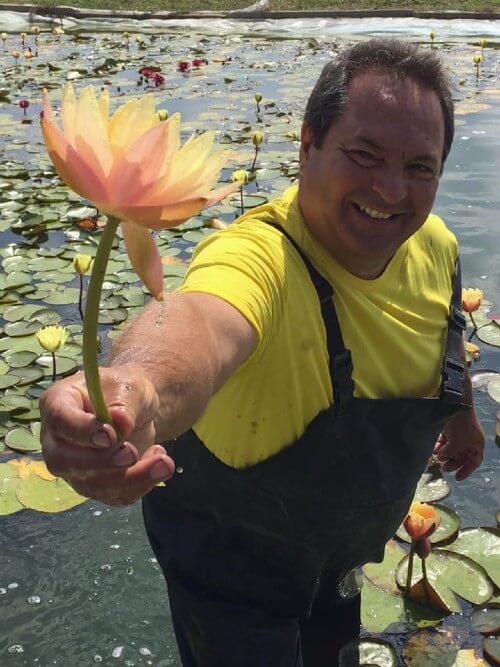 The Fruits (and Vegetables) of Doing Things Right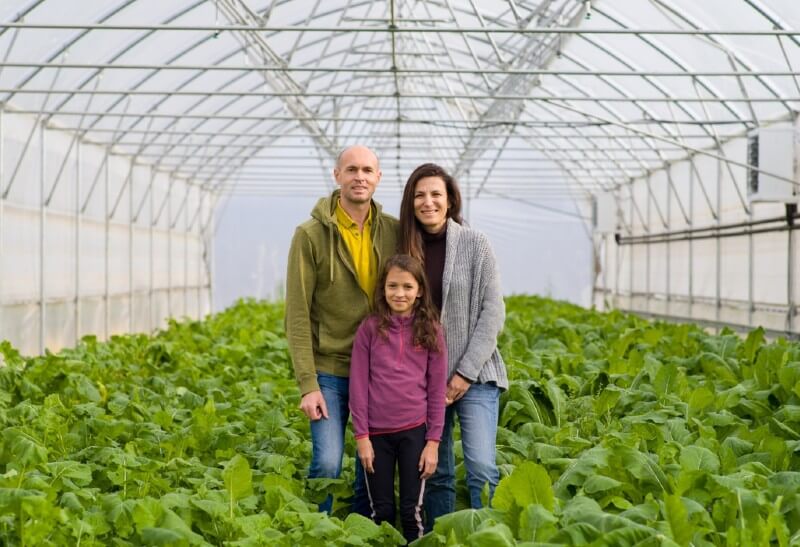 Miroslav Peshovski from Versol can talk for hours about why nettles are better than commercial fertilizer for your vegetables and about the importance of heeding plants' natural rhythm — and you'd want that kind of passion from the supplier of your produce if you are health- and environment-conscious.
What Miroslav has achieved through adherence to the principles of organic and biodynamic farming is superior quality and unmatched taste. Truly, if you try Versol's tomatoes and peppers, you probably won't touch anyone else's.
With a background in renewable energy, Miroslav has always been interested in sustainable living. It wasn't until he and his wife, Lyuba, found out they were expecting their first child, though, that they decided to give farming a go. This is how Versol, now also their home, was born.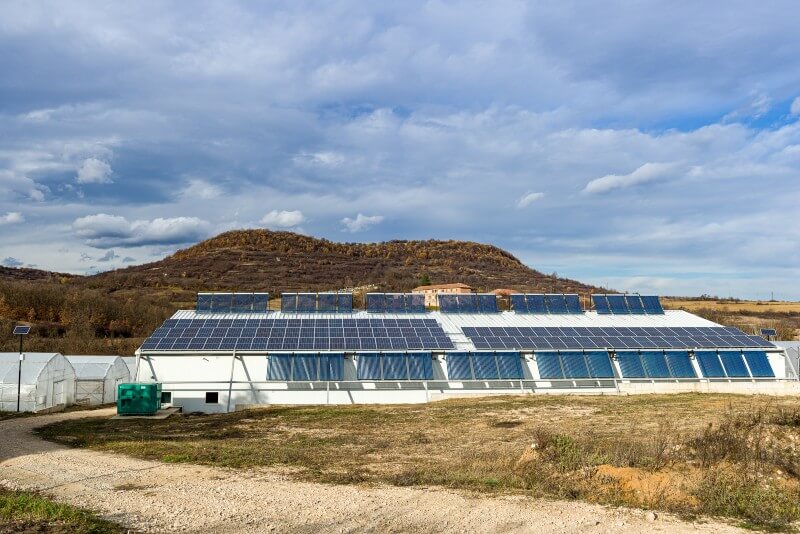 It wasn't an easy birth, but after eight years, Versol supplies its own energy needs and provides a livelihood to five local families and quality produce to hundreds of happy customers.
If you want to find out all about natural fertilizer and about why biodynamically grown produce is packed with nutrients — as well as pick your own organic fruits — you can pay Miroslav and his family a visit at the farm. Make sure you call ahead of time, so they are prepared for your visit.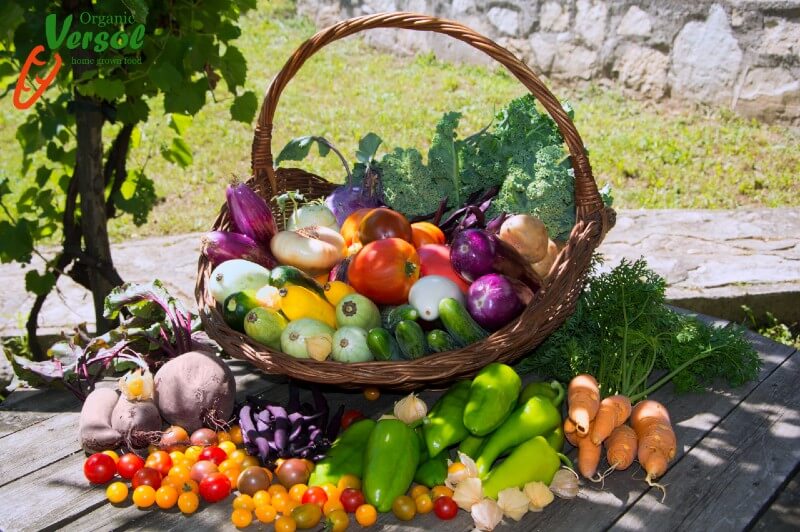 In Pivo* Veritas
This year, Tsvetomir Stefanov celebrated his twentieth birthday and the brewing of his 120th beer batch.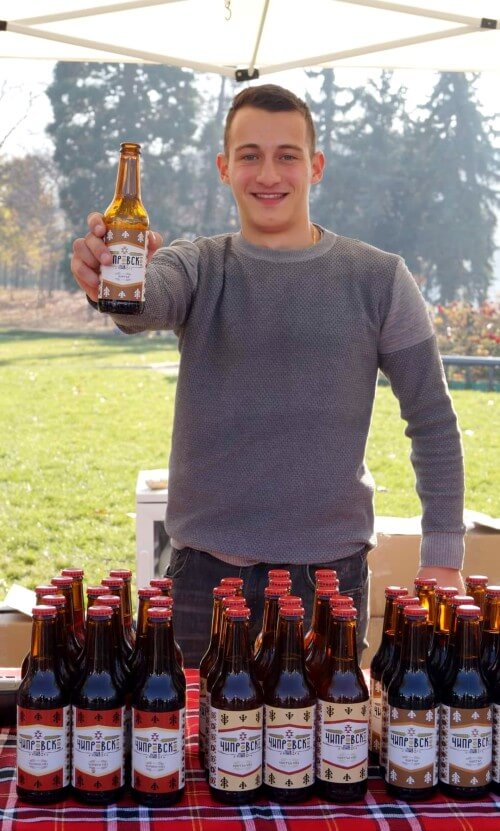 However, the founder and manager of Chiprovsko Pivo (literally "Chiprovtsi beer"), northwestern Bulgaria's only craft brewery, doesn't feel ready to congratulate himself just yet. He has his sights on an even bigger goal: he hopes that his beer would help promote his hometown, Chiprovtsi, to the wider world and attract tourism to the area.
Curiosity and an aptitude for both theory and practice (Tsvetomir was a top student) brought him to brewing. He is not alone: many a brewer will admit to being drawn to the craft by the production process just as much as by a liking for beer drinking.
"Moreover, entrepreneurship is the only way for me to stay in Chiprovtsi and develop this town," Tsvetomir says about his initiation in the beer brewing business.
Initially, he and his dad started homebrewing, but after their stock of 500 beers sold out in less than two hours during the 2019 Chiprovtsi Carpet Festival, they realized that their beer was good enough to turn their hobby into a business.
Chiprovsko Pivo Brewery opened its doors in 2020 and has since worked with other businesses and members of the local community to help promote Chiprovtsi and the region — as well as the drinking of quality brews.
When the rest of Bulgaria and the world do discover Chiprovtsi, Tsvetomir has them covered. In October, his family opened their own guesthouse, the Pavlova Guesthouse, named after the famous painter and Chiprovtsi native Georgi Pavlov – Pavleto.
*Pivo means "beer" in Bulgarian, Czech, and many other Slavic languages.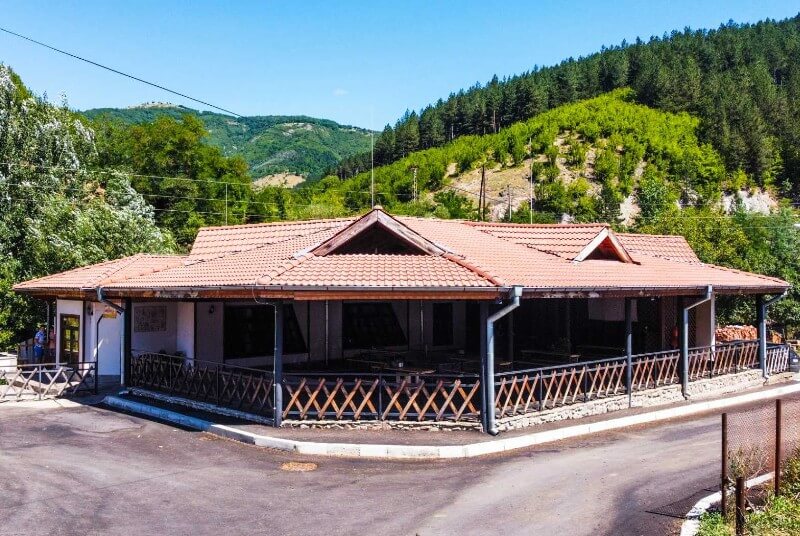 Doychin's, Miroslav's, and Tsvetomir's family businesses were finalists in ABF's 2022 call for proposals for the development of rural tourism in northern Bulgaria.
The Embassy of Italy in Bulgaria, the Italian Trade Agency, LocalFood.bg/Pendara Foundation, Devetaki Plateau Association, and tourism services provider Traventuria were partners to both the agriturismo call for proposals and the Gabrovo training. We are especially grateful to Italian agritourism experts Umberto Selmi and Francesco Fratto for the great tips and individual feedback for training participants.