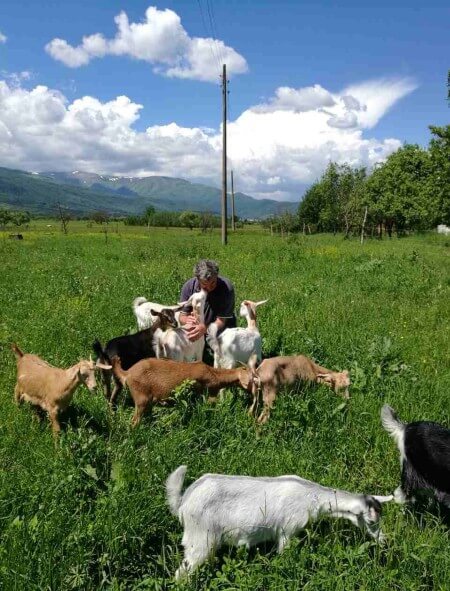 Snail derbies, a ride through bucolic scenery on the gourmet express, beehive-air therapy, a stroll through a nineteenth-century village that will make you feel like you just stepped out of a historic movie set: Northern Bulgaria has that and so much more to offer travelers looking for high-quality, authentic experiences. The region has something for young and old, Bulgarian and international guests, and lovers of both the traditional and the alternative.
In 2021, in partnership with the Embassy of Italy in Bulgaria, the Italian Trade Agency, LocalFood.bg/Pendara Foundation, Devetaki Plateau Association, and Traventuria, the America for Bulgaria Foundation set out to identify promising projects in the field of agri- and rural tourism in the Bulgarian North. Its Developing Agritourism in Northern Bulgaria request for proposals builds on the Foundation's efforts to support economic growth, community development, and tradition preservation in the Bulgarian Northwest and the Danube River Valley and strengthen these regions' tourism potential.
Twenty projects from across Northern Bulgaria were approved out of a record 356 submissions. The approved projects will receive up to 25,000 levs in funding for activities ranging from farm visits and experiences to food and crafts tours, culinary demonstrations, and farmers markets with local products. The projects will also benefit from the experience and knowledge of our partner organizations.
"Bulgaria has a lot to offer. Тhere are cultural and historical landmarks and a variety of beautiful nature in a small area. We just have to package it properly and top it off with memorable experiences," said Violeta Nedeva, an ABF program director and member of the agritourism RFP jury.
Better promotion would also be key for tourism development in the region, as many of North Bulgaria's best places are off the beaten path and mostly unfamiliar even to domestic travelers.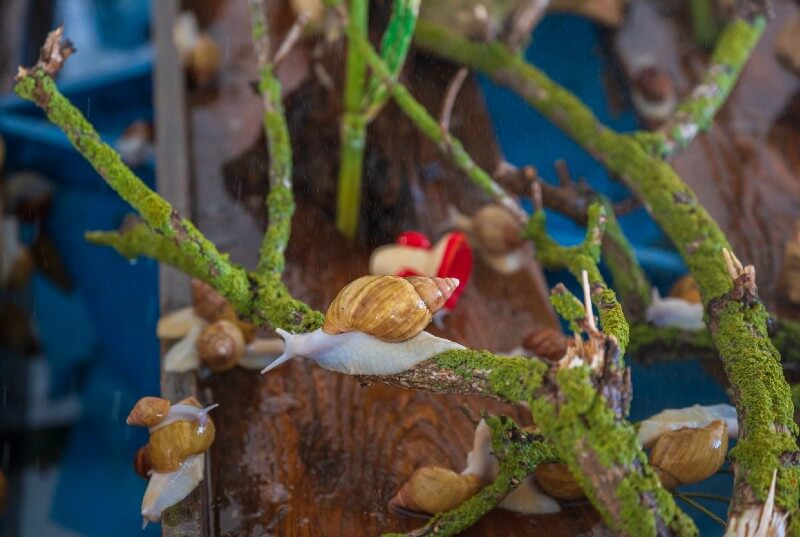 About twelve miles (20km) to the southeast of Lovech, snuggled at the foot of the Balkan Mountains, lies just such a place — the village of Stefanovo. Because of the village's authentic nineteenth-century architecture, several period movies were filmed there. Even so, the village remains one of the North's best-kept secrets.
Starting this summer, in addition to journeying through time in Stefanovo and its protected old quarter, Staro Stefanovo Architectural Reserve, visitors will be able to sign up for bread-making, weaving, and pottery workshops at Dedovite kashti (Granddad's Houses), one of the twenty approved projects in the agritourism RFP.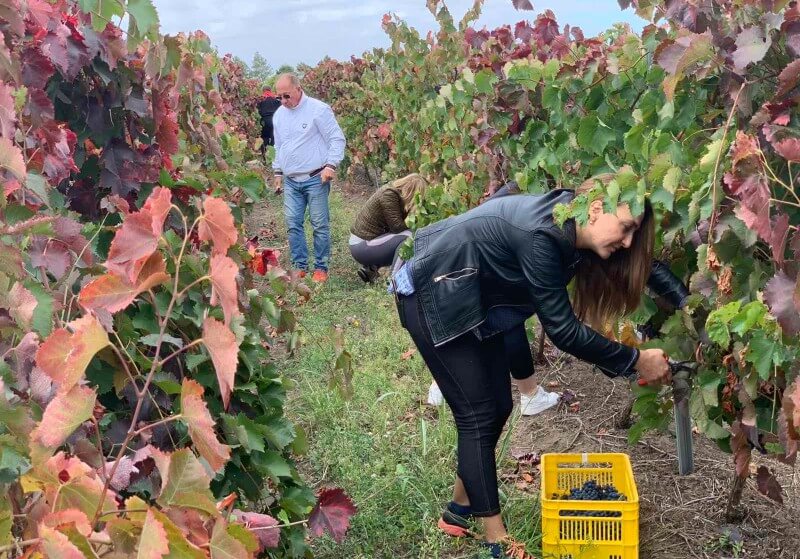 The town of Tutrakan, on the banks of the Danube River, is another underrated gem on North Bulgaria's tourist map. Tutrakan has a must-see historic fisherman's quarter, unique culinary traditions, and the best sunsets you will see anywhere! Two local chitalishtes, or community centers, have taken it upon themselves to promote the region's cultural and culinary heritage and are working with a local winery and several small food producers toward that end.
The area around Shumen, in northeast Bulgaria, is well-known for its proud historic heritage: it is home to Bulgaria's first and second capitals and the Madara Rider, a giant eighth-century rock relief horseman protected by UNESCO. The area also takes its wine seriously. In addition to offering a rich array of experiences on its own estate, local winery Tsarev Brod has helped create a wine map of the Bulgarian Northeast, offers food from local producers, and regularly hosts practical visits for viticulture students.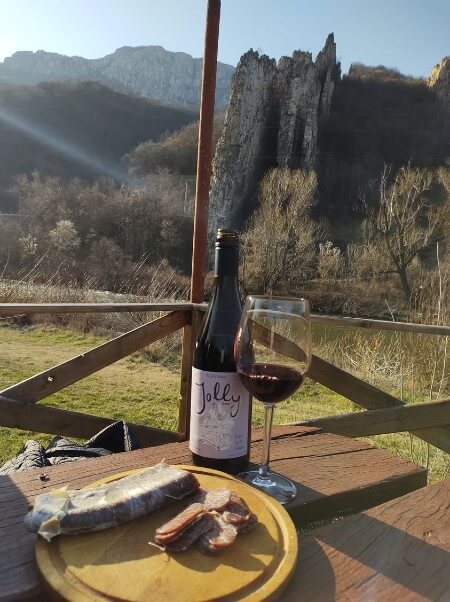 "These projects stood out because they try to unite the local community and work with other farmers. Wine producers such as Tsarev Brod work with local food producers, for example. They are not afraid to think beyond their narrow interest. This could make them role models and an inspiration for others," said Yuliana Decheva, another jury member and program expert at ABF.
Other successful examples of community-minded work include Karyana Goat Farm Cooperative, which partners with other local producers in organizing farmers markets and culinary festivals, and the micro brewery that makes the craft brew Chiprovsko Pivo, whose nineteen-year-old owner "is a true unifier" in his small-town community, according to Ms. Decheva. His vision for the brewery's development features partnerships with local food producers, guesthouses, restaurants, and organizations as well as local artists interested in exhibiting their work at the brewery.
"People working in the field need to realize that, with joint efforts, things will become easier and there will be more visibility, more positive things for everyone. We must also work toward cooperation between municipalities and regions," Ms. Decheva concluded.