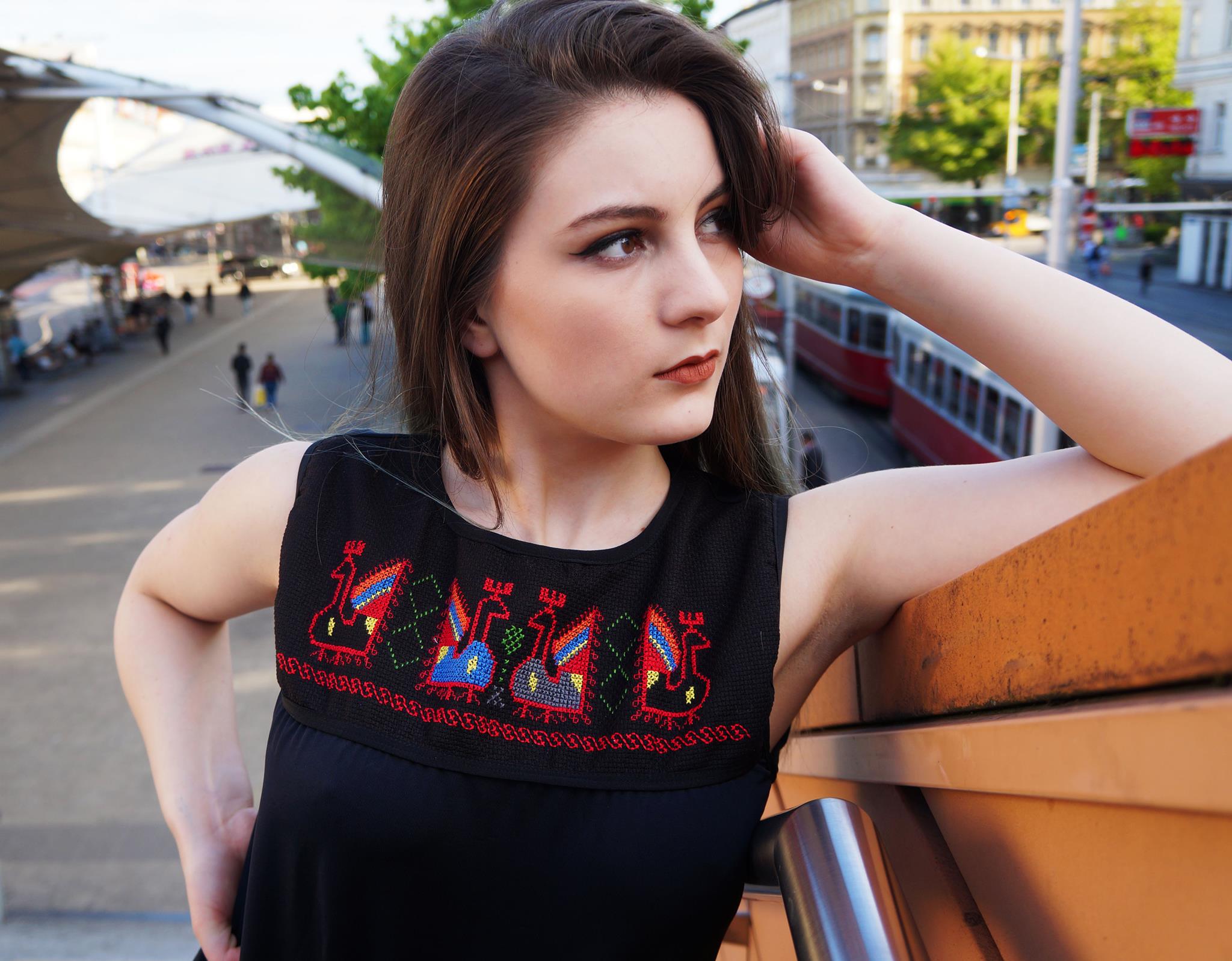 One day after school, Moryana Filipova went to an exhibition of carpets and traditional clothing from the Chiprovtsi region at the National Ethnographic Museum. There she met a nice woman weaving a carpet who told her what the different patterns meant and how they could be woven into a garment. The encounter inspired her to use long-forgotten motives in modern fashion design and to create a collection featuring traditional Bulgarian patterns.
A year and a half later, the collection is a fact, as are two more collections, a certificate in marketing and management from Harvard University, and a successful business with clients from all over the world. On June 26, Moryana had a fashion show to present her line of summer clothes inspired by traditional Sofia embroidery patterns. And all this before her 18th birthday!
Moryana is a passionate artist and has taken drawing classes since she was a child. She started out by sketching clothes; her first attempt at making them wasn't a resounding success. At her third-grade graduation, she paraded in a black satin dress she had made herself—until it came apart at the seams. "It was funny, and it's a nice memory," she says.
The episode was too small a snag to thwart her plans to become a famous designer. In the eighth grade, she enrolled in the High School for Fashion and Textile in Sofia, where her interest in fashion design took on a more definite shape. At a two-week course in Italy, she met established designers and collected information about fashion schools.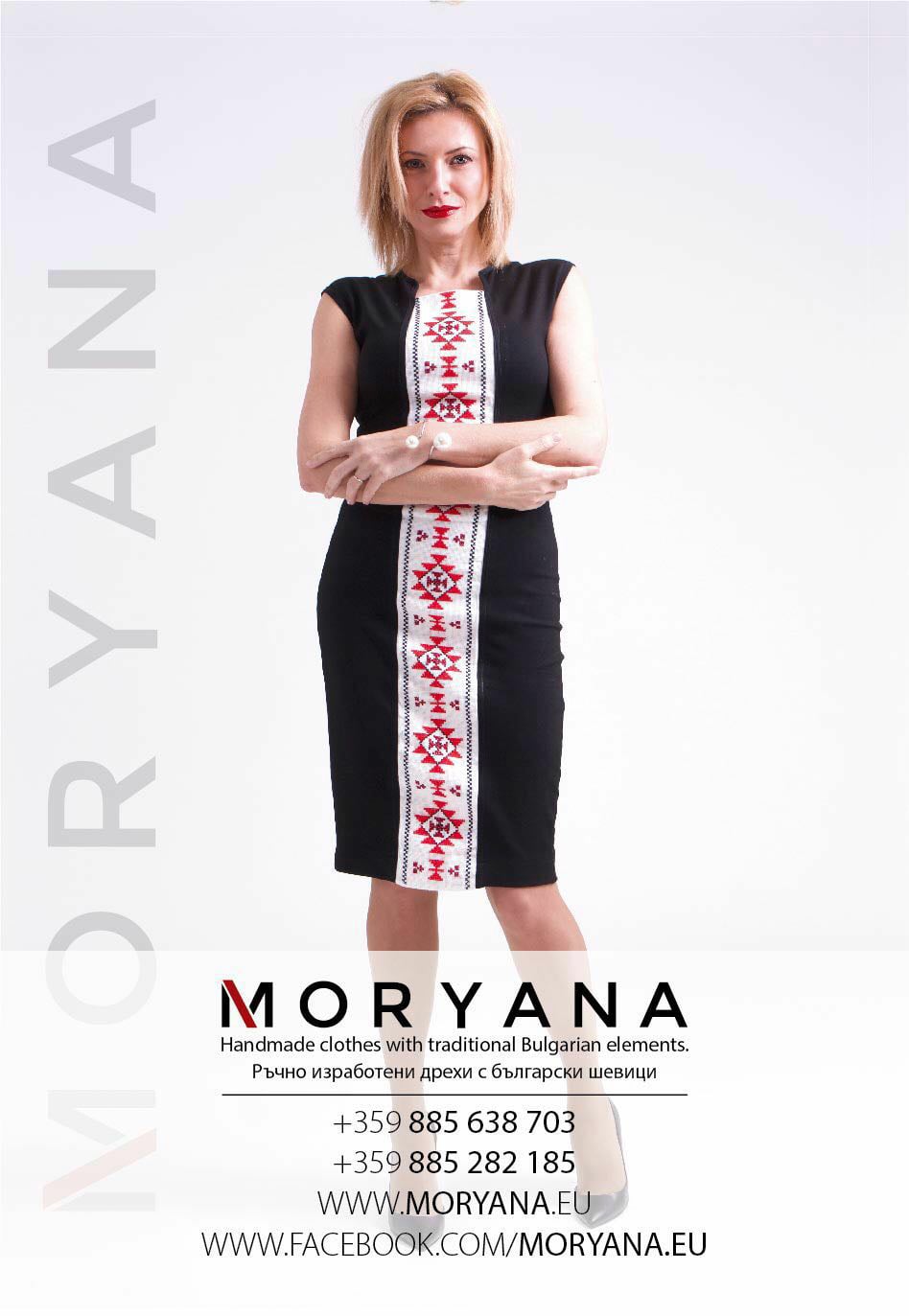 Her dream started becoming a reality after a friend told her about ABLE Mentor—Bulgaria's largest one-on-one mentoring program, supported by ABF—which allows high school students to work on real-world projects under the tutelage of experienced professionals. Thanks to the program, she was able to meet other ambitious young people and acquire new skills. More significantly, over three months, her mentor, LeadersPlay founder Gergana Grancharova, helped her turn her sketches into a collection of 13 garments. After completing the program, Moryana had a professional photo shoot and a promotional video done and started a website with an online shop—http://www.moryana.eu. Gergana remains the young entrepreneur's mentor, partner, and friend.
Regarding her decision to dedicate her first collection to Bulgaria and its ethnographic wealth, Moryana says: "Traditional embroidery patterns are very special. For our ancestors, they weren't only an adornment but had a profound meaning." The embroidery patterns she uses most frequently are kolo and makaz. Kolo is a symbol of the sun, and makaz signifies harmony in nature.
Moryana has both her feet firmly on the ground. Her education and business are equally important, so when she is not at school or doing homework, she works on new concepts and ideas. She is up late very often putting the finishing touches to her next fabulous design.
Moryana is modest about her success. "People probably sense that I work hard and love what I do, and appreciate that," she suggests.
We think it is a matter of talent. You can see for yourself HERE.