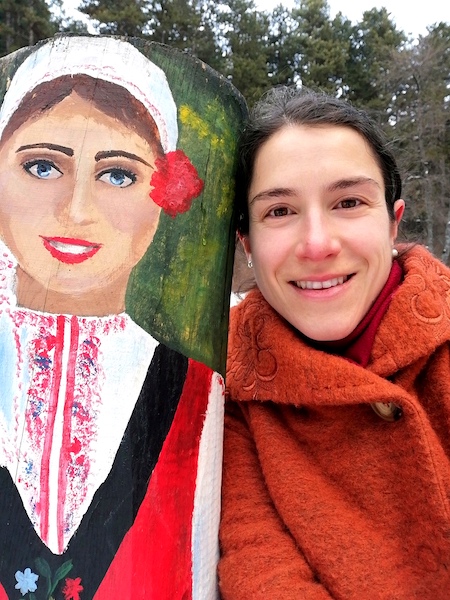 For the citizens of Kotel, November 1 is a double holiday. On that date, they honor modern Bulgaria's founders—eighteenth- and nineteenth-century teachers, publishers, philanthropists, revolutionaries—as well as their own town's contribution to the task of cultivating an educated population and building an independent Bulgarian state. Home to some of the most influential figures of the Bulgarian Enlightenment such as Saint Sophronius of Vratsa, Petar Beron, and Georgi Sava Rakovsky, the small mountainous town in Northeast Bulgaria has had an outsized role in Bulgarian history.
Kotel native Rozalina Laskova takes that legacy very seriously. Born and raised in Kotel, she left her hometown at the age of 12 but never forgot some of the lessons she learned there, not as a high school student in Varna or in her subsequent life in Berlin, Germany. She returned to Bulgaria in the mid-2000s determined to make a difference in her country, first as part of the state administration and then in the nonprofit field. Since 2015, she has been at the forefront of educational reform in Bulgaria. As the managing director of the Education Without Backpacks Association—the organization behind Khan Academy in Bulgarian—she has helped bring the world's leading free educational resource to Bulgarian students and teachers. In the five years under her leadership, the Bulgarian version of Khan Academy has grown from a small collection of volunteer-translated videos into an educational platform covering the core school curriculum for grades 1–12 and offering a wealth of digital tools for both learners and educators.
Rozalina's own educational aspirations took her to Varna for high school and then to Berlin, where she pursued a law degree at Humboldt University of Berlin. She chose law because of her own "acute sense of justice" and interest in "state organization and institution building, good governance, the topic of justice in general, and the question of how a society can function in a better way. The law offers the formal framework for that."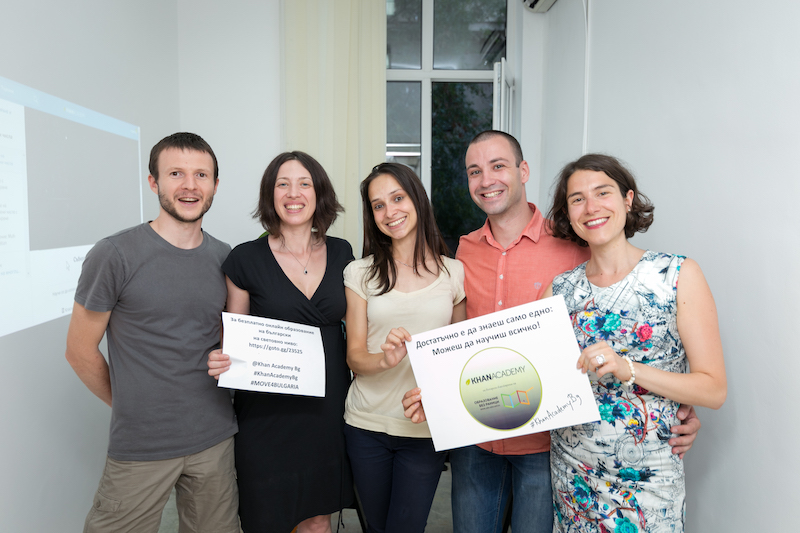 Rozalina admits that, toward the end of her university studies, she found herself on the proverbial crossroads—staying in Germany and going back to Bulgaria being equally likely options for her future. Even so, there has never been any doubt in her mind that professionally her place was in Bulgaria. "To this day, many people in my position are torn by questions such as 'What is the right way forward? Where could you be of most help? Where does your personal happiness lie?'" Rozalina says. "Because at the end of the day, we live not just for professional fulfillment, but for personal happiness as well. When half your family and friends live in a different country, it is natural to ask yourself this important question. Professionally, however, the question has a clear answer. It has always been clear to me that my contribution matters most in Bulgaria."
Her first job in the Bulgarian state administration dealing with state and judicial reform; her stewardship of several organizations promoting change in the cultural sphere; her fellowships at German ministries; and her interaction with professional European and trans-Atlantic networks like those of the Bosch Foundation and German Marshall Fund gave her a taste of the enormity of the task of changing entrenched interests and outmoded ways of doing things. But her own "need for a cause, for work that makes a difference in society" always led her and naturally brought her, several years later, to the sphere needing change the most: education.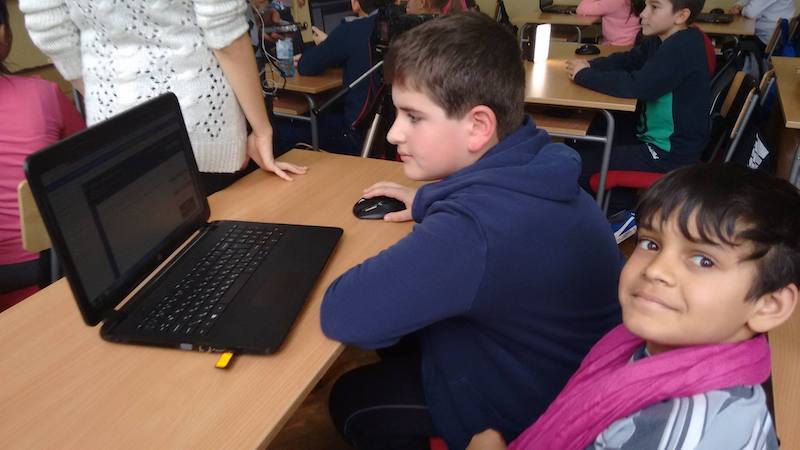 It was Khan Academy's mission to provide quality education to every child that first drew her to the organization. The platform's inclusive approach, the quality of its educational resources, and the Bulgarian team's commitment to the project solidified that first impression and made her take the plunge. Today, Khan Academy is a passion and a cause for Rozalina, the same way it has been for the original group of Bulgarian volunteers who started translating the Academy's video lessons into Bulgarian back in 2011. What inspired them was Khan Academy founder Sal Khan's idea of using online resources to bring educational achievement within reach of every child, regardless of their zip code or economic circumstances. That group now forms the core of Education Without Backpacks' team and the expanding circle of education professionals nationwide working to bring Bulgarian education into the twenty-first century.
With Khan Academy, this is now an attainable goal. While Rozalina points out that the platform is one of many excellent educational resources, Khan Academy has a number of advantages over the rest. It is free for all, and its focus on STEM subjects makes it especially valuable in preparing students for the 21st-century job market. Importantly, the platform's inclusiveness and personalized approach ensure that both advanced learners and students who are struggling benefit from it.
"Khan Academy is not just a collection of video lessons, tests, practice exercises, and articles; it is an algorithm, a modern technology that 'sees' what lesson you are viewing, what exercise you do after that, how you do on that exercise, and where your mistakes are. After analyzing that information, the algorithm points you to the area you need to brush up on. If you have no catching up to do, it sends you to the next level so you aren't bored and keep advancing. This might be the most valuable aspect of Khan Academy," Rozalina says.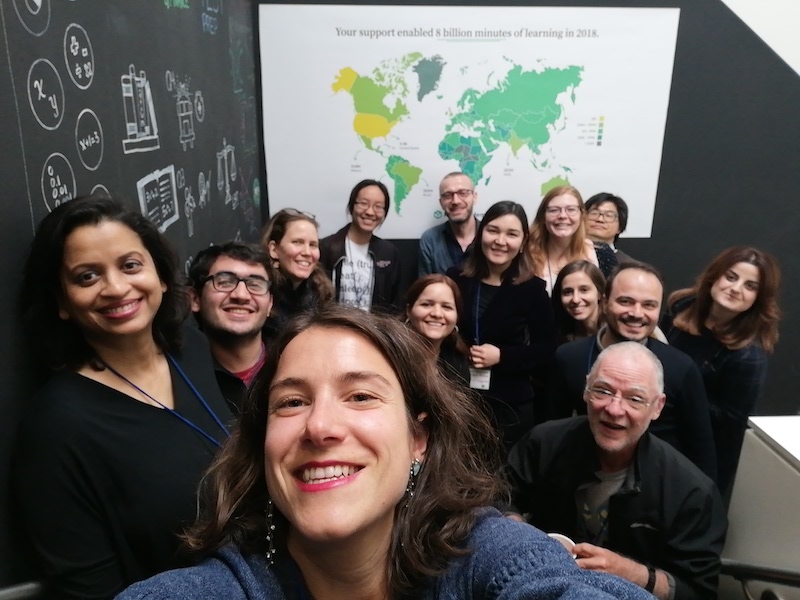 The platform helps teachers as well. Because it frees time from traditional lectures and allows them to track individual students' progress and respond to specific needs, Khan Academy makes their teaching more effective and personalized.
Not surprisingly, the Education Without Backpacks team was part of the working group the Bulgarian Ministry of Education assembled in planning for the move to distant learning in the spring of 2020, and Khan Academy was one of the educational resources it recommended. What is more, throughout the lockdown, the organization's team continued supporting Bulgarian teachers with training, webinars, and direct mentorship.
In just three months, the number of Bulgarian Khan Academy users tripled, while individual sessions on the platform more than quadrupled. Also very encouraging are the dozens of emails and messages of thanks the Education Without Backpacks team received from teachers, students, and parents. The mother of a second grader from Varna enthused that the Khan Academy practice exercises were the only schoolwork her son enjoyed during the lockdown, while a teacher at a small village school helped motivate local students by assigning tests from Khan Academy. Earning points visibly increased students' interest and brought out their competitive spirit!
"The pandemic and resulting school closures were an opportunity for many teachers to overcome their fear of technology. They saw that it isn't so frightening and difficult. There are challenges, but they can do it," Rozalina says. "With joint efforts the Bulgarian educational system did fairly well, much better than other European systems."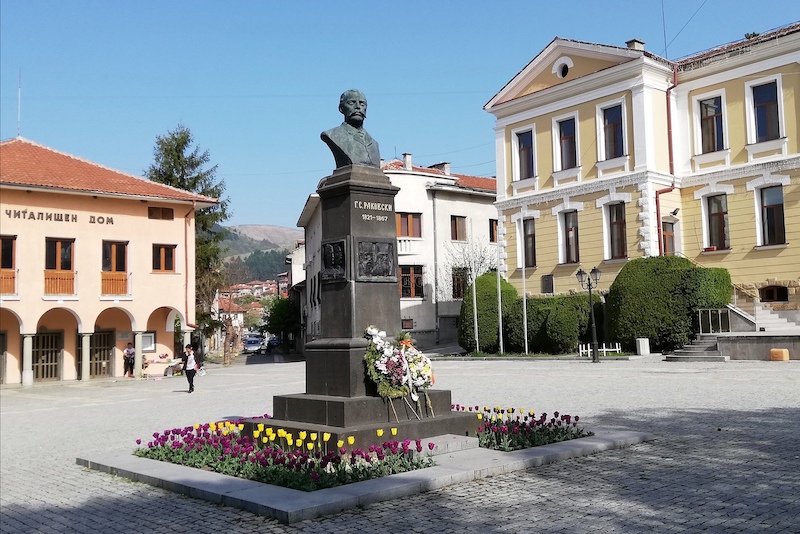 Rozalina is quick to point out that teachers' increased comfort with digital tools isn't the only measure of how well the educational system is doing. Looking back at her own experience as a student and considering her team's work with schools today, she says that the attitude teachers bring to the classroom, whether digital or traditional, their willingness to learn new things, and the values they instill in their students are far more important.
"What technology does for us is up to us," she says. "It can foster beautiful connections between people, or it can facilitate aggression on social media. What matters more is the kind of individuals we are building and the mindset we approach them with."
Rozalina's teachers pointed her to the right role models and shaped her definition of work as more than just a means of earning a livelihood. They inspired in her a love of learning and helped kindle her desire to give back to her country.
All of these are lessons she hopes to pass on, too.
The America for Bulgaria Foundation's long-term backing helped Education Without Backpacks translate and adapt Khan Academy content in the main school subjects. With the Foundation's continued support, all of the Academy's STEM learning resources will soon be accessible to Bulgarian learners and teachers. The Association will also train 2,300 teachers over three years and expand its outreach to more than 250 schools benefiting 100,000 students.