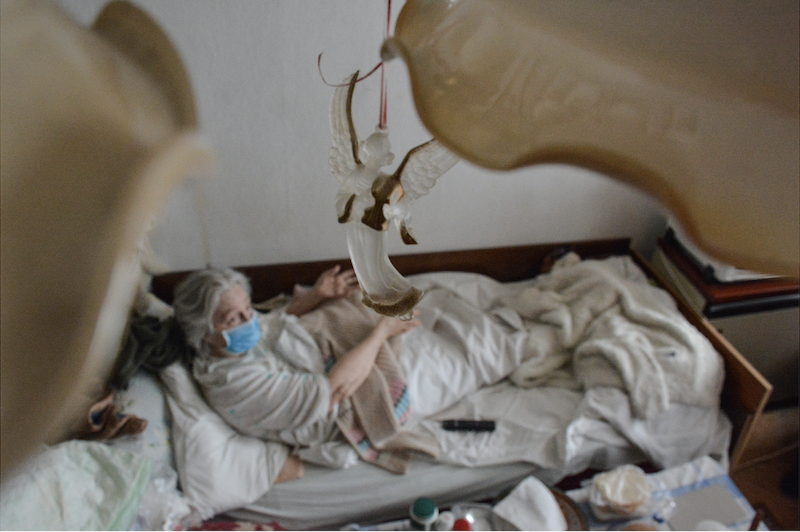 Some guardian angels walk and talk and have names like Ivan, Evelina, Imad, and Salha. They work for civil society organizations and make sure elderly and other vulnerable individuals are not forgotten by society. During the lockdown, they were the only visitors some of these marginalized people received. Invariably, their young friends brought food, medicine, and other basic necessities. Most of all, they offered company and comfort.
A class of high school seniors spent their prom budget on elevator repairs. Why? A classmate of theirs with muscular dystrophy lives on the seventh floor of his apartment building, and the elevator is his only connection to the outside world.
Ninth graders from Dobrich redefined what it means to be a patriot today. They used the downtime in the spring to copy and reissue a 1935 publication dedicated to the life of nineteenth-century Bulgarian revolutionary Stefan Karadzha. The only available copy of the publication was badly damaged.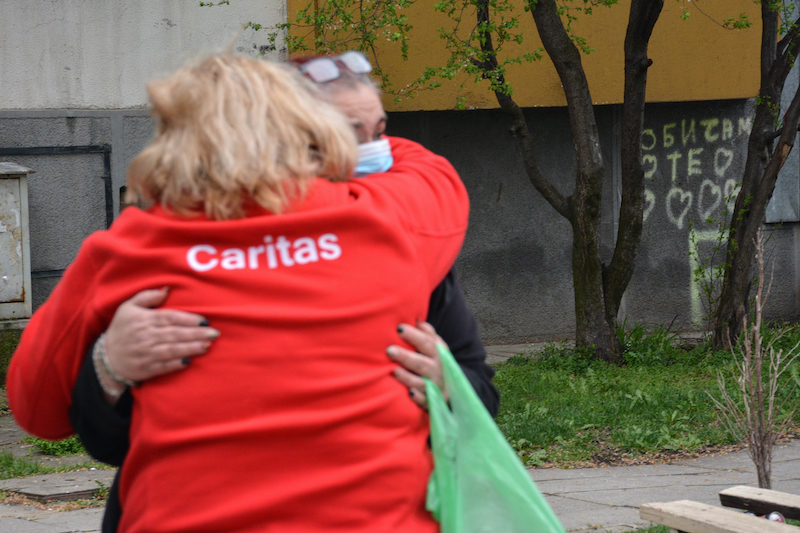 These are some of the stories that inspired artists, writers, and photographers to create memorable works and enter them in Civic Alarm Clock, an annual competition for socially engaged art of the Bulgarian Center for Not-for-Profit Law (BCNL).
Launched in 2018, Civic Alarm Clock was born out of BCNL's belief in "the power of art to bring about social change" and aims to "support vigilant and socially engaged authors, who with their talent, creative energy and artistic spirit tell us about our human and civil rights and freedoms." The 2020 edition of Civic Alarm Clock challenged artists to explore subjects such as the right of association, the right to peaceful assembly, and freedom of speech during the worldwide lockdowns in the spring and summer. BCNL received 226 submissions by 114 authors, each examining different aspects of the pandemic and its consequences for civil rights and freedoms.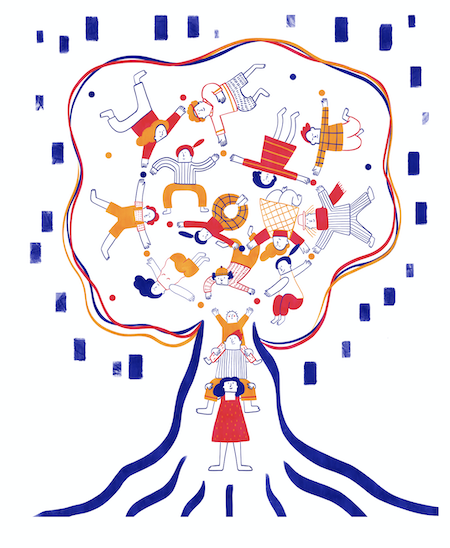 Although the entries also addressed disinformation and conspiracy theories, social isolation and its consequences, the lockdown's impact on the elderly, and the restriction of individual freedoms during the pandemic, overwhelmingly the authors focused on the spirit of empathy and generosity stoked by the coronavirus outbreak. It was the contagiousness of good that compelled artists to create and writers to put pen to paper.
Tanya Bozhinova, author of a winning illustration, put it best: "2020 proved to be a bitter challenge, but even the state of emergency and calls for social distancing failed to stop the majority of people from reaching out to a stranger in need. I depicted humaneness in a crisis as the ancient symbol of the Tree of Life. A single person's willingness to help is enough for it to grow deep roots. In this way, even in a scary world, the fruits of hope can ripen…"
Photographer Tihomira Metodieva-Tihich, another awardee, thought it was important to spotlight the contributions of those who care for society's most vulnerable on a regular basis and not just in times of crisis. This is what motivated her to chronicle the work of several civil society organizations helping socially disadvantaged individuals. She joined them on their trips to decrepit neighborhoods and soup kitchens—work that requires facing heartbreak daily yet remaining strong enough to continue offering support. Her winning photograph is part of a series titled Humaneness in a Mission to Preserve Humanity that depicts these individuals giving "care and attention to those in need showing them that they are not alone."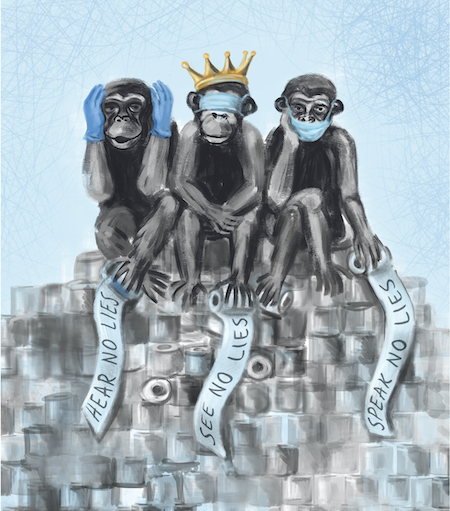 Doroteya Yordanova, who earned a distinction in the text category, highlighted a ninth-grade class's attempt to make the most of the downtime in March and April by reproducing a 1935 publication about a Bulgarian national hero. Not only did the students learn interesting details about the life of Stefan Karadzha that they wouldn't have otherwise, but they also did future generations a favor by rescuing an important historical document.
Ms. Yordanova concludes her essay thus: "Patriotism is not demonstrated in tattoos with the faces of [Bulgarian national heroes] Levski and Botev, nor in the size of the Bulgarian flag on the trunk of your car. It lies in the little things, in our daily efforts to be responsible and united in difficult times, to create meaningful causes and to look for reasons for national pride not in the past but in the present. That is what my classmates did. They not only brought us to another reality, but also reminded us of a man whose biography we empathized with, so that his cause could serve us as a model to follow!"
The winning entries were recognized at an awards ceremony in Sofia on Monday, September 28, featuring a performance by dance troupe Atom Theatre and hosted by Triple E.Y.E Project's Iva Doichinova, Elena Rosberg, and Evelina Pavlova. The event also marked the opening of the exhibition Awakening: Rights through the Eyes of Art, featuring the awarded artworks.
Feel the power of the winning works for yourself. What feelings do they awaken in you?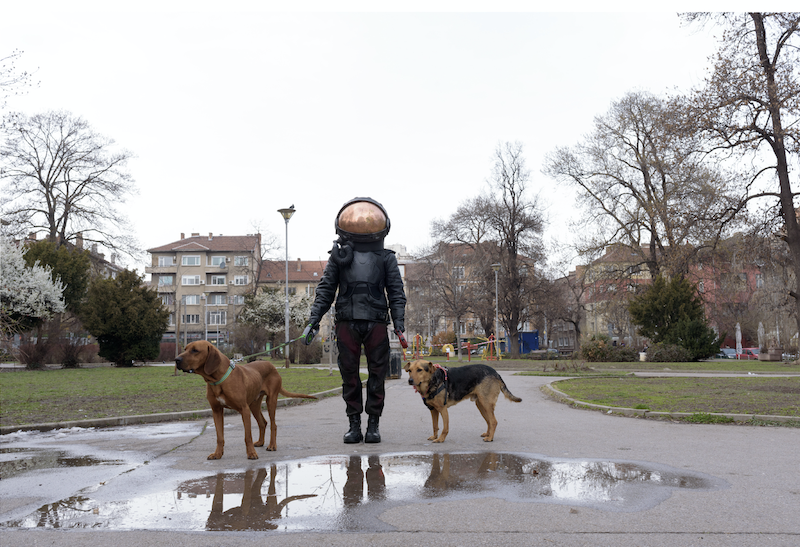 This year's Civic Alarm Clock awards were funded by people like you. If you wish to support this or other initiatives of the Bulgarian Center for Not-for-Profit Law, please consider making a donation.

The Bulgarian Center for Not-for-Profit Law is a public-benefit foundation working to implement legislative and policy changes supporting civil society organizations. Entrepreneurship training, a summer school, and a coworking space for nonprofits are among the Center's services in aid of the civil society sector. BCNL is part of the networks of the International Center for Not-for-Profit Law (ICNL) and the European Center for Not-for-Profit Law (ECNL) and works with the long-term support of the America for Bulgaria Foundation.